Everlast offer boxing podcast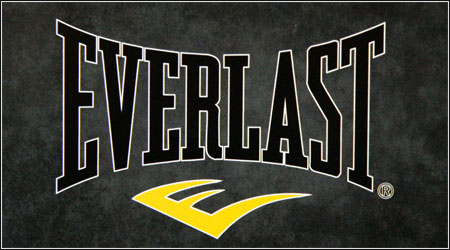 Everlast Worldwide, the world's leading manufacturer, marketer and licensor of boxing, MMA and fitness equipment, is proud to  offer the second installment of TALKBOX, a boxing-themed podcast on the brand-new #TeamEverlast Podcast Network.
The boxing world and indeed all pockets of the globe experienced a massive loss last week, with the death of The Greatest, Muhammad Ali.
The legacy of the greatest sports entertainer the planet has and will ever know is examined by persons who were there by his side for the monumental battles, both inside and outside the ring, in pod No. 2.
Podcast host Michael Woods spends time with Ali's "Rumble in the Jungle" partner George Foreman, who talks about how dearly he misses a man who become a treasured friend.
Woods also interviews sports journalist Jerry Izenberg, a confidante to the departed pugilist. The writer enters the Boxing Hall of Fame this weekend, and sheds light on what made Ali such a bright, shining light, a credit to humanity.
Finally, Woods and TALKBOX listeners hear from Gene Kilroy, Ali's business advisor and right-hand man who shares a most poignant message to Ali, who he knows is in a better place, with other champions of days past.
The TALKBOX series seeks to be the prime, pound-for-pound podcast destination for all things boxing, including news, analysis, interviews and the proverbial much more.
In the first pod, Woods chatted with boxing super-fan Rosie Perez, the actress/activist who talked about the last time she was involved in a fist-fight, and who she likes to win the June 25 Keith Thurman-Shawn Porter fight.
Each episode is 60 minutes of championship quality material published bi-weekly on iTunes, Google play, Stitcher, and everlast.com.
"Mike is one of the most compelling personalities in all of sports – not just boxing," said Chris Zoller, Director of Brand Marketing at Everlast. "His voice and credibility in the boxing world is second to none. We're extremely excited to partner with him on TALKBOX and look forward to building something great."
"I am as or more excited for this assignment than any I've taken on since I started covering boxing in the early 90s. And that's largely because I'm so proud and pleased to be working with the people at Everlast," said Woods, a Brooklyn resident who is publisher/editor of his own site, NYFIGHTS.com, and also contributes to the RING website. "The world is a better place for having boxing. We will not be shy about spreading that message on the show. I sincerely hope you will subscribe to TALKBOX and join us to ponder all boxing matters."
Latest Episode will always be the featured content on  www.everlast.com/teameverlast
Subscribe:
On iPhone: https://itunes.apple.com/us/podcast/talkboxpodcasts-podcast/id1119690078
(or open your podcast app and search "Talkbox")
On Android: https://play.google.com/music/listen?u=0#/ps/I4xfdibdyafvrog6u3x7ccl7x6a
(or open your Google Play store and search "Talkbox"
Read more articles about: