Lee Selby plans on unifying the division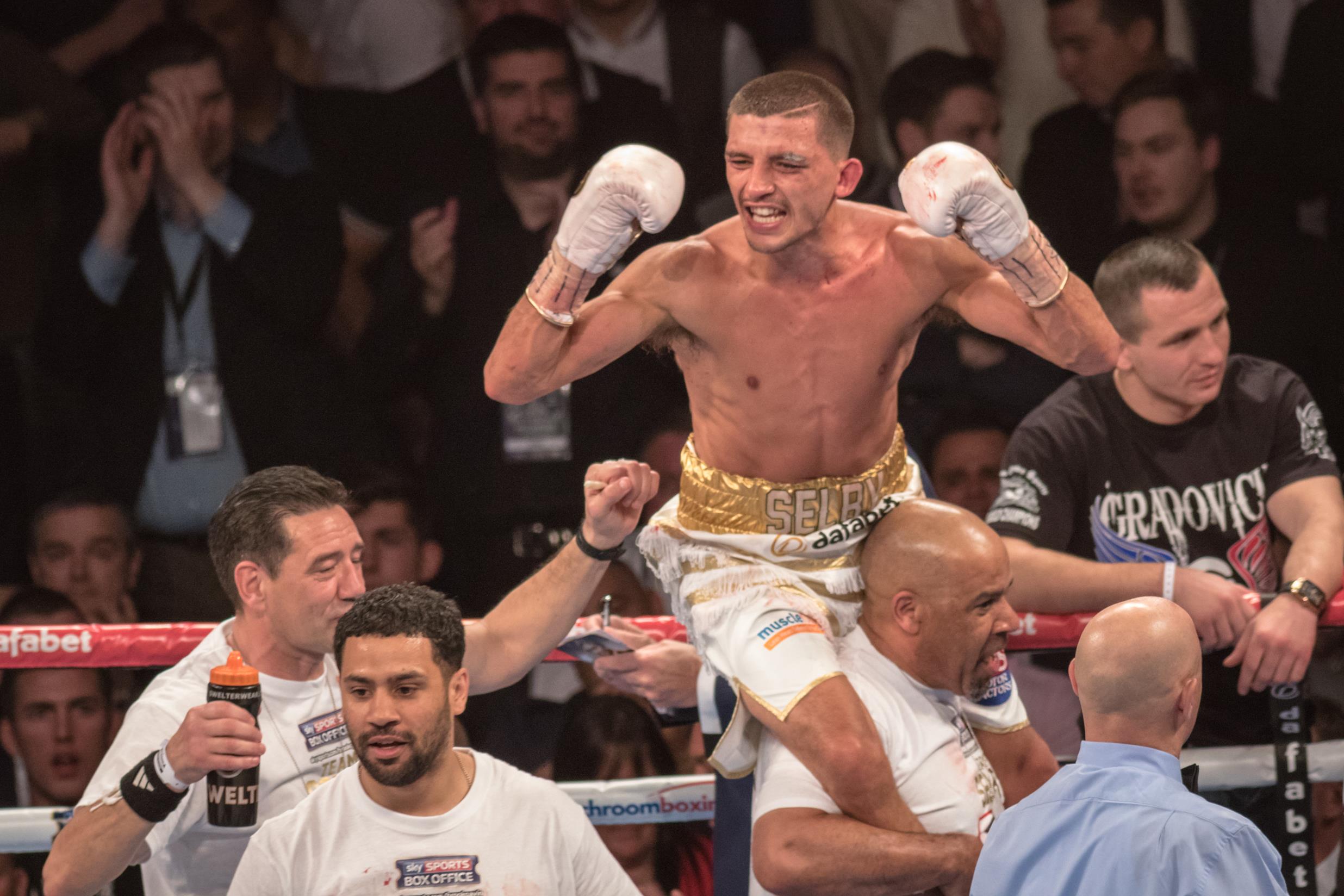 IBF featherweight world Champion Lee Selby (23-1) will fight for the second time in the United States when he takes on former world champion Jonathan Victor Barros (41-4-1) at the MGM Grand Garden Arena in Las Vegas.
"Lightning" last fought in USA on the 14th of October 2016 against Fernando Montiel; Judges scored the fight 116-112, 118-110 and 119-109 all in favour of Selby.
Selby respects Barros as a fighter, he told Ringnews24.com:
"I've seen him; I travelled to Japan to watch the final eliminator in his last fight.
"I got to see him live he is a very good fighter – Dangerous, punches hard, unorthodox, swings from funny angles and he's very experienced."
Training has been going well, the champ added:
"It's gone the same as always. I travelled up to Fuerteventura, sparring with Kid Galahad and Jordan Gill.
"I did the same when I came back. I went up to Sheffield on two occasions for a week at a time and sparred with the same two boys again – it's been good."
Has fighting in USA helped Selby in his preparations?
"I think so, I know what to expect and I've been there before.  I've trained out in Vegas as well.  I've been to the MGM, I've watched fights there it shouldn't be too new – I should be ok."
Heading into the final days of his training, Selby shared his remaining training plan:
"I've finished up my sparring near enough with those boys in the Ingle gym. I'll just sharpen up on the pads next week, work out next week and start easing down the following week and just make weight."
Fighting in Vegas is a huge opportunity for fighters and it's no different for Selby:
"It's a massive opportunity. It's what kid's dream of when they first put on the gloves. It's what every fighter dreams of, boxing for a world title in Las Vegas – It's a dream come true."
Do you have a fight prediction?
"Just a win, Selby win."
Could we see Selby fight in Wales in 2017?
"It would be nice, the only thing is the venue situation, and you have the Motorpoint in Wales which is four and a half thousand. I've thought about going there, but the money wouldn't work fighting there.
"The next step up is the Millennium Stadium. But, that's a little too big unless it's against a high profile fighter like Carl Frampton for instance. Maybe then we could box there in the Millennium Stadium."
Boxing fans are eager to see Lee Selby vs Carl Frampton in 2017:
"As long as we both win it's just bound to happen."
Another talked about fight is a fight between Lee Selby and Scott Quigg:
"I'll fight anybody my management puts in front of me, I'll fight.  If it makes sense – I'll fight them."
Who do you rate as the best fighters in your division?
The champions Gary Russell Jr, Oscar Valdez, Abner Mares, Santa Cruz, Frampton and myself – Just the champions, we're the best.
Selby plans on moving up weight, but he has other plans first:
"I could move up but I've got the size at the moment. I'd like to keep hold of my belt at featherweight, maybe unify, well try and unify – if that goes successful then move up."
Speaking about his plans for 2017, Selby explained:
"I hope to fight at least twice, twice a year if there big fights or maybe three times a year. But, I'll be happy with two."
Finally, Selby had a message for his boxing fans:
"Just to keep following me, keep supporting me and I'll try my best to continue to put on a show for you guys."