Liam Williams' career is about to get a lot more interesting as world title fight looms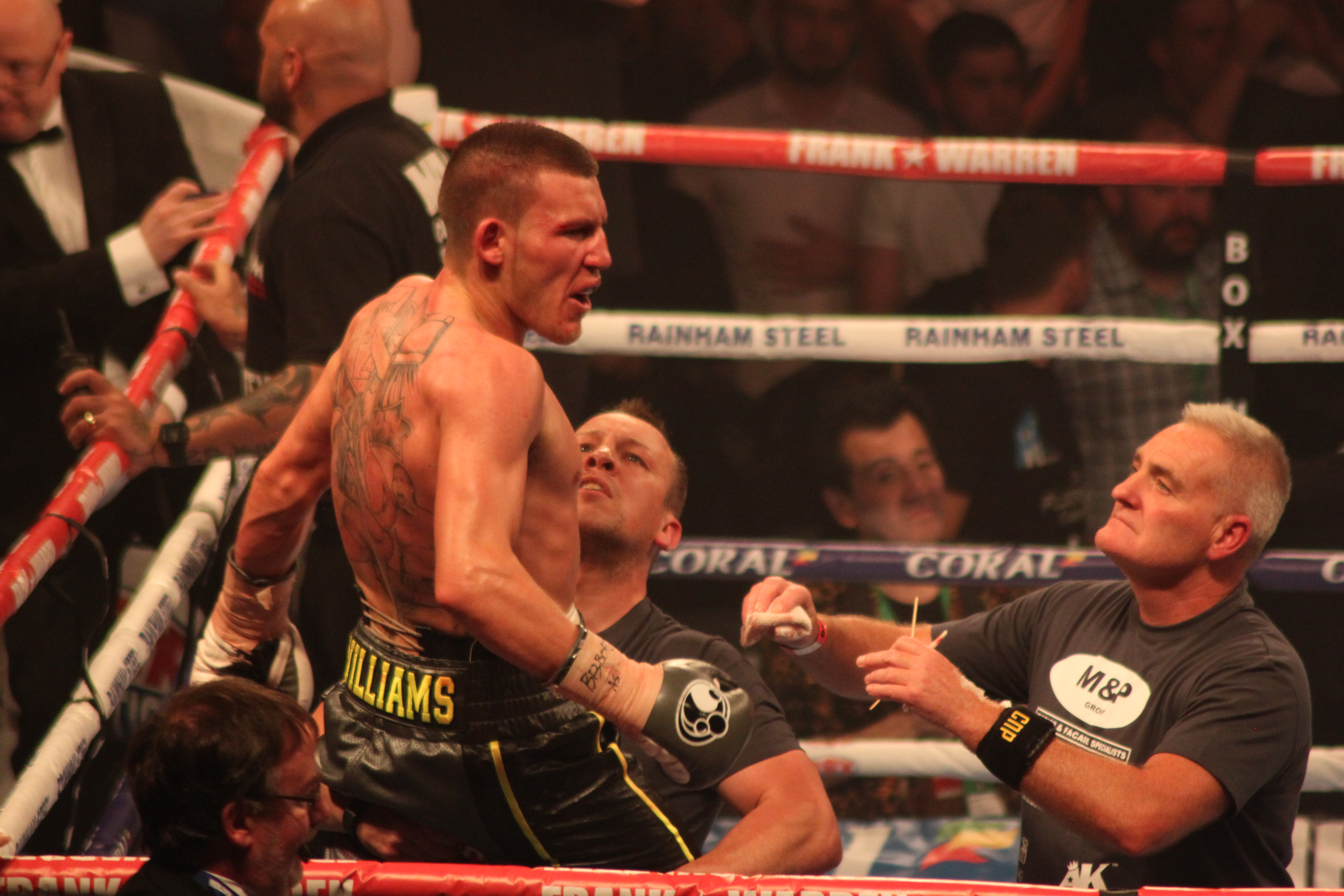 Clydach Vale fighter, Liam Williams last fought on the 26th of November 2016 against Gabor Gorbics; Williams stopped Gorbics in round eight of the schedule 10 while picking up the vacant WBO European super welterweight title.
The undefeated boxer started boxing as a kid. He told Ringnews24.com:
"I got started about the age of nine. To be honest, It was just a bit of fun, just something to kill an hour or two for and a couple of mates started going and just tagged a long, really."
Williams enjoyed boxing early on and he didn't have any expectations. He explained:
"No, definitely not. As a kid I never even thought I'd be a professional. I don't suppose as a child you really expect to take it up as a career."
Having stopped his last six opponents Williams is now starting to feel his power:
"Yeah, I obviously feel my power. In my last two fights I have gone in looking for the stoppage, which hasn't been the best thing for me – I don't feel that's the best way to go. But, I think boxing is my best attribute and I need to go back to that a little more and if the stoppage comes, it comes.
Ahmet Patterson had to withdraw from his fight after being hit in the face with a brick – Will we see that fight happen this year?
"No, I don't really think so because I got bigger plans – I plan on moving on. There's a big press conference on Thursday announcing my next fight – I will be moving on from British level."
Bradley Pryce has called out Williams for a Welsh showdown, Williams replied:
"I'm never going to fight him."
Fight fans would love to see Williams fight Liam Smith and the Welshman was giving too much away:
"It's a good possibility."
What does it mean to you being British champion?
"It's an amazing opportunity. Starting out my professional career, if I could win a British title – I achieved what I set out to do.
"I've realised my talent now and I realised I can go onto the next step and win a world title.
"Winning the British title means a lot to any British fighter; it's the thing to do."
Williams has no plans on winning the British outright:
"No, I did but obviously things have changed and I've had opportunities pop up. It doesn't look like it, at this point in time."
Williams has won the British title, the Commonwealth title and the WBO European title but he has aspirations on becoming a world champion:
"It looks like a WBO world title because I'm number three, or two, at the moment – I believe Canelo Alvarez has given up the title. He has signed to fight Chavez Jr. It's a good possibility my first fight of the year could be for that world title."
A proud Williams loves to box in his home country of Wales:
"Fingers crossed I can go on and win the world title and hopefully bring it back to Cardiff and defend it.
"I've done the Ice Arena, I've done the Motorpoint – at this point in time I'm not really a big enough name to fill a Millennium stadium.  If there's a long term goal, it would definitely be to box and headline a show a there."
While working in the corner, Williams experienced the brutal side of boxing when Blackwell suffered swelling to the brain and Mike Towell lost his life, Williams added:
"I don't think it's affected me as a fighter.  You know the risks when you enter the ring, it can be brutal – it's a brutal sport. As far as going in the corners concerned I'm not really interested anymore."
Who do you rate as the best fighters in your division?
"Canelo Alvarez but he's just moved up. Lara although he's not the best to watch, he's not the most exciting to watch. I just think what he does is really good – it's hard to beat that style."
Miguel Cotto is someone Williams looked up to growing up, Williams explained:
"Yeah, I'd love to fight Miguel Cotto. He's always been one of my idols growing up. I've always loved his style. I've even got a tattoo of him on my back – I'd love to fight him.
"I think they [Team Williams] were going to try make that fight at some point, but, he's signed to fight James Kirkland.  Right now that's not on the horizon. If I was to win a world title, why not – why would it not happen?"
Very happy with his career so far, Williams added:
"I believe it's all looking good, I'm unbeaten and I've won a couple of titles – how can I not be happy?
"I think I'm in good hands and just want to move in the right direction."
Williams made it clear one thing is on his mind: "I just want to become world champion". With a press conference tomorrow and his next fight set to be announced, Williams added: "It's looking like I'll be out within the next 10 or 12 weeks".
Finally, Williams had a message for his boxing fans:
"Big thanks for the continued support. Just keep following the journey – It's about to get a lot more interesting."
Liam Williams was named Welsh Boxer of the Year 2016, in our annual awards. Check-out the Awards here: Ringnews24 Welsh Boxing Awards for 2016
http://www.ringnews24.com/2017/01/03/60269ringnews24-welsh-boxing-awards-2016/