Can David Price Rise From The Ashes?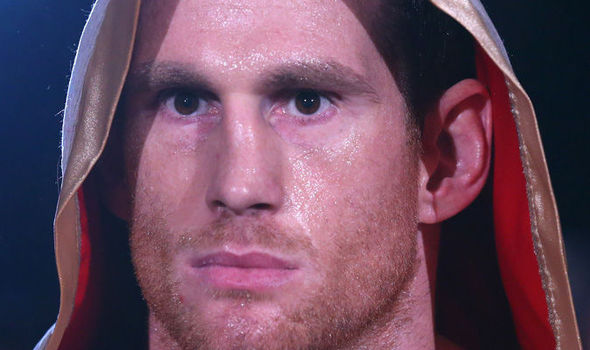 David Price returns to the ring on Saturday as support to Chris Eubank Jr's main event bout with Renold Quinlan. His opponent will be Christian Hammer, who overcame Price conqueror Erkan Teper in his last fight by a split points victory. The entire card will be held at the Olympia in London.
The Eubanks caused a stir when they announced that the main event will be available to view on a Pay Per View basis. It will be the first time in ITV's history that a fight will be broadcast this way at a cost of £12.95. And many are expecting the turn out to not be so great. Reportedly, the entire undercard will be free to watch, so fans will have to fork out nearly £13 to watch just one fight. Other domestic names such as Kid Galahad and Adam Etches are also scheduled to appear on the bill.
Liverpudlian Price is on the path of reconstruction as he attempts to restore his career after receiving three devastating KO losses. Former title challenger Tony Thompson upset the odds in Price's own city when he stopped him both twice in 2 and 5 rounds, respectively. Erkan Teper was next to beat Price in 2 rounds, a fight that was for the EBU championship. But both Thompson and German Teper were to be shortly exposed after they failed drug tests after facing the man that was tipped by many as the guy that would go on to defeat Tyson Fury.
Price has racked up two straight wins since the Teper loss but the prognosis of his career at this point looks pretty questionable if he does not refine a few things. He has big height and reach advantages over a lot of boxers but he is psychologically attached to throwing power punches instead of using what he naturally possesses. Although it would be seen as "dull" in many fans eyes, using the jab and working on his mobility may improve his chances of making an impact in the future. Wladimir Klitschko is a testament to this. The former heavyweight champion was knocked out brutally by Lamon Brewster and Corrie Sanders before hooking up with Emmanuel Steward to restructure his style by making him get more up on his toes and using the jab to set up the bigger punches. Klitschko would go on to be champion of the world for over 10 years!
It is always exciting for the viewing audience when a boxer decides to throw many techniques of boxing out of the window in favour of going for the knockout, but there is always the danger of being knocked out himself. And David Price has looked to have unfortunately proven that all it takes is a single big shot to the head to stop him. The boxing term "glass jaw" is now heavily associated with him, which is all the more reason to put a bit more thought into his approach, perhaps. Price enlisted the services of former trainer Dave Coldwell last year but it remains to be seen just how effective this move will be.
Outside of the ring, David is a humble man who never really bad mouth's his opponents, so it would be a nice success story if he were to turn his career around after suffering a few serious setbacks. But as it stands right now, people will be wondering for a while when the next big head shot will make him see stars again. It is all down to him, but is it a stretch to think that it is a possibility that he can eventually make those nasty knockouts a distant memory?
I am sure many of us would like to think so.