Eric Armit's Weekly Boxing Report: Mairis Breidis, Wanheng, Mercito Gesta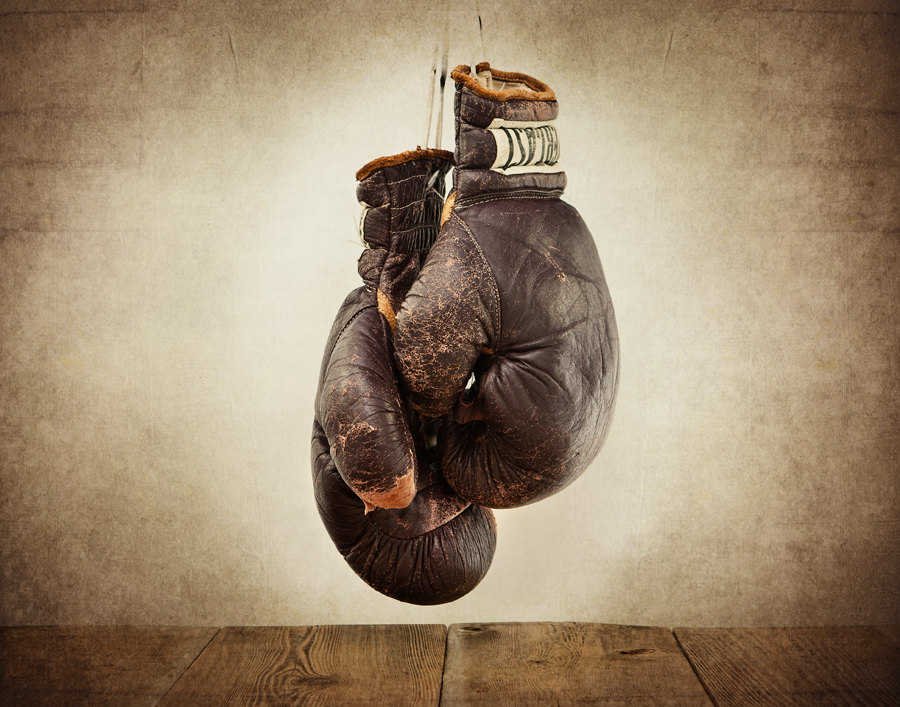 The Past Week in Action 5 April 2017
Highlights:
-Mairis Breidis clearly beats Marco Huck to win the vacant WBC cruiser title and become Latvia's first world champion
-Wanheng wins to move up to 46 wins in a row so closing in on the 49 winning bouts record for world champions held jointly by Rocky Marciano and Floyd Mayweather Jr
-Ricardo Mayorga returns with a win
-Antonio Orozco beats Keandre Gibson to go to 25-0
-Gideon Buthelezi retains his IBO super fly title
 March 29
Quingdoa, China: Heavy: Jun Long Zhang (16-0) W TKO 1 Saul Farah (64-22-3).
Fighting in his home city Zhang retains his WBA Oceania title with quick stoppage of Bolivian Farah. Zhang floored and halted Farah in just 88 seconds and keeps his 100% record of wins by KO/TKO. The 35-year-old Zhang, the WBA No 15, has only had to go past the third round once for this 16 wins. Farah was ridiculously obese and totally out of condition and gets loss No 16 by KO/TKO.
March 30
Montreal, Canada: Super Welter: Ionut Dan Ion (36-4) W TKO 5 Jesus Gurrola (23-11-3). Super Middle: Shakeel Phinn (13-1) W DISQ 10 Josue Aguilar (12-2-3). Light: Michael Gadbois (15-1-3) W PTS 8 Cecilio Santos (33-32-6).
Ion vs. Gurrola
Ion returns with a win to keep his career alive. The Montreal-based Romanian floored Gurrola with a series of body punches in the first round. Ion then seemed to go off the boil and let Gurrola into the fight. Early in the fifth Gurrola scored with some sharp head punches which seemed to wake Ion up and he then put Gurrola down twice to force the stoppage. Now 19 wins by KO/TKO for 35-year-old southpaw "Jo Jo Dan". Ion lost in four rounds against Kell Brook in a challenge for the IBF welter title in 2015. In his last fight in November last year he was stopped in six rounds by Jarrett Hurd. Fourth loss by KO/TKO for Mexican Gurrola who is now 4-6 in his last 10 fights.
Phinn vs. Aguilar
Phinn came to fight but Mexican Aguilar quickly lost interest and tried to shut the fight down before being disqualified in the last round. After taking the first round Phinn floored Aguilar with a left in the second. From the third Aguilar was just looking to survive. He was holding to try to smother the work of the Quebec-based Jamaican but Phinn manage to score with some stiff jabs and accurate uppercuts. Aguilar lost a point in both the seventh and ninth rounds for holding and after the referee deducted another point for that offence in the tenth Aguilar was disqualified. The 26-year-old "Jamaican Juggernaut", the Canadian No 4, has now on his last 12 fights. Aguilar was 6-0-3 in his last 9 fights but this was only his second contest in 20 months.
Gadbois vs. Santos
In his first fight since recovering from an elbow injury southpaw Gadbois gets in some useful ring time as he decisions former IBF title challenger Santos. The Canadian was head hunting at th4e start but the crafty defensive work from timeworn Santos saw Gadbois switch to the body. Both started straying low drawing warnings from the referee. Santos scored with some good counters to be competitive early but tired over the second half of the fight and Gadbois was a clear winner. Scores 60-54 twice and 58-56. The 30-year-old "LUnique", also No 4 in the Canadian ratings, has 4 wins by KO/TKO and was having his first fight for 15 months. Santos, 38, drew with Dmitry Kirilov for the IBF super fly title in 2008. He also lost to Fernando Montiel and Anselmo Moreno in title fights but is strictly a travelling loser now.
March 31
Paris, France: Welter: Mohamed Mimoune (18-2) W PTS 12 Jussi Koivula (21-4-1). Heavy: Cyril Leonet (11-8-3) DREW 10 Faisal Ibnel Arrami (18-5-1). Cruiser: Youri Kayembre Kalenga (23-3) W TKO 4 Adam Gadajew (17-14). Super Welter: Ahmed El Mousaoui (25-3-1) W PTS 8 Igor Faniyan (15-12-3).
Mimoune vs. Koivula
Mimoune retains the European title with points win over Koivula but has to survive a couple of scares on the way. After edging the first round Mimoune was on the floor in the second. A left hook put Mimoune down but he protested that the punch landed on the back of his head. Mimoune had recovered well to take the third and he shook Koivula in the fourth with a hook followed by an uppercut. Koivula banged back with a stunning right and Mimoune was on the floor again and this time he was in a bad way and saved by the bell. Scores after four rounds were 38-36 twice for Koivula. Mimoune made a full recovery but after those two shocks he followed instructions from his corner to box on the back foot and counter Koivula's attacks. He was winning rounds but was still having trouble with the Finn and lacked the power to stop Koivula advancing. After eight round the champion had overcome the original deficit and had now drawn level on two cards at 75-75 and ahead 76-74 on the third. Mimoune finally let his punches go in the ninth a round in which he drove Koivula around the ringing landing punch after punch. Koivula showed real guts and resistance and survived. Mimoune swept the last four rounds on all of the cards but had to settle for a distance win. Scores 115-111 twice and 116-111 all for Mimoune. The 29-year-old southpaw from Toulouse was making the second defence of the European Union title and has won his last six fights. He is hoping to get a shot at either the current European champion Ceferino Rodriguez or Sam Eggington whoever wins their fight in May. Koivula, 33, lost to Leonardo Bundu for the European title in April last year and came near to victory in the early rounds here. But missed his chance.
Leonet vs. Arrami
Leonet retains the national title with draw against Arrami. Leonet tried to force the fight but was too slow and throwing one punch at a time.  Arrami was making more use of combinations but sometimes letting his work rate drop. Neither is a big puncher so there were plenty of frantic exchanges with both fighters showing exhaustion and the marks of battle but proving plenty of entertainment. Many rounds were close and the draw seemed a fair result. Scores 96-94 for Leonet 96-94 for Arrami and 95-95. Second defence of the title for Leonet. Former French cruiser champion Arrami "The African King" was having his first fight for a year.
Kalenga vs. Gadajew
Easy night for Kalenga. It was a sparring session really. Kalenga landed some stiff jabs and thumping body punches. Gadajew launched an occasional jab and some lunging attacks but mainly he retreated behind a high guard trying to stay out of trouble. Kalenga let his hands go more in the second including some hefty shots to the head. In the third he worked the body more with Gadajew complaining about a couple of the punches going low. There was a clash of heads at the start of the fourth but neither boxer was cut. Kalenga then pinned Gadajew in a corner and banged away to head and body and with Gadajew not fighting back the referee stopped the fight just as the towel came in. This was no more than target practice for Kalenga. After big wins over Mateusz Masternak and Denton Daley the former interim WBA champion then lost to Denis Lebedev for the secondary WBA title and in May last year to Yunier Dorticos for the interim WBA title. This was his first fight since then. German-based Russian Gadajew had won 12 of his last 13 fights but against opposition who would be delighted to be described as mediocre.
El Mousaoui vs. Faniyan
El Mousaoui showcases his excellent skills and wins every round but again also shows he is not a pincher. El Mousaoui outboxed the solid but limited Faniyan who was never in the fight . It was really just a useful workout for El Mousaoui with all three judges scoring it 80-72 for the former French and European Union champion. He has wins over Junior Witter and Viktor Plotnykov but lost to Jeff Horn and last December was beaten on a split decision by Ceferino Rodriguez for the vacant European title. He is  No 2 with the EBU so is one place in front of Mimoune so also in the mix. Armenian-born, Ukrainian-based Faniyan is now 1-8-1 in his last 10 fights.
Petionville, Haiti: Light Heavy: Gusmyr Perdomo (24-7) W PTS 11 Azea Augustama (20-3). Light: Evans Pierre (28-1) W TKO 8 Alfonso Perez (12-9). Super Welter: Wilky Campfort (23-3) W PTS 11 Paul Valenzuela (20-5).
Perdomo vs. Augustama
Perdomo ruins happy homecoming for Augustama as he takes split verdict to win the WBA Fedelatin title. The fight was close early but eventually Perdomo built a lead and held on and looked a clear winner despite the split verdict. Two judges had Perdomo in front by two points and the other had Augustama the winner by the same margin. The 39-year-old former Venezuelan cruiser champion has been a pro for almost 15 years and lost to Mikkel Kessler for the WBA super middle title in 2009. This is his third time as WBA Fedelatin champion having first won the title in 2006. This win will breathe some life back into his career. It is a serious set-back for 33-year-old Augustama who had previously only lost to Denis Grachev and Edwin Rodriguez.
Pierre vs. Perez
"The Sun City Kid" Pierre makes no mistake here as he halts Venezuelan champion Perez in eight rounds. The Haitian now has 18 wins by KO/TKO and has a winning run extending to 16 in a row including victories over Rene Gonzalez and Juan Carlos Salgado and also a revenge victory over the only man to hold a win over him. He is No 6 with the WBA so there is hope of a title fight down the line.
Campfort vs. Valenzuela
Campfort makes it two wins for Haitians as he outpoints Valenzuela in another good match. The Florida-based "Silky" needed to add guts to his skill in this one. He had built a handy lead in a tough, exciting fight but Valenzuela staged a strong finish with Campfort in serious trouble in the tenth. He survived that scare and won the unanimous decision. After an early loss Campfort built a run of 21 wins before losing early last year to unbeaten pair Jermall Charlo and Patryk Szymanski. He adds the WBA Fedelatin title to the WBA Fedecaribe crown he already wears. Following tough losses against  unbeaten Esquiva Falcao and Alantez Fox Mexican Valenzuela had won his last three fights.
Kempton Park, South Africa: Super Fly: Gideon Buthelezi (19-5) W PTS 12 Angel Aviles (12-5-1). Middle: Alfonzo Tissen (10-1-1) W KO 3 Xolani Mvubu (11-10-2).
Buthelezi vs. Aviles
Buthelezi makes successful second defence of his IBO title with unanimous decision over Aviles. The experienced South African southpaw was just too skilful and too quick for the limited Mexican. Buthelezi was getting his punches home and getting away before Aviles could land anything of his own. Aviles kept coming forward but was wild and frustrated. He had some success when he took Buthelezi to the ropes but that did not happen enough for the fight to be competitive. Aviles lost a point in the sixth for one low punch too many as Buthelezi boxed his way to victory. Scores 119-109, 18-110 and 115-113 all for Buthelezi. Once again we see a wide divergence in one of the scores. If it had not been for the one point deduction the last score would have been 115-114 so one judge has Buthelezi winning by 10 points, one by 8 points and the third judge is just one point away from making it a draw. It only happens in boxing where you get three judges watching the same fight but each seeing a different fight. For a three division champion-IBO minimum, light fly and super fly- the 30-year-old Buthelezi has quite a small profile and is much underrated. Aviles was 5-0-1 in his last 6 fights and was No 19 in the IBO ratings.
Tissen vs. Mvubu
Tissen wins something described as the vacant ABU Southern African title with kayo of Mvubu. Power won this one. Mvubu made the mistake of trying to out punch a puncher. It made for a couple of exciting rounds but in the third a right from Tissen put Mvubu down and he was unable to beat the count. Fifth win by KO/TKO for Tissen who after losing in his first pro bout is now unbeaten in his last 11 fights. Southpaw Mvubu drops to six losses by KO/TKO
Rosario, Argentina: Heavy: Matias Vidondo (21-2-1) W PTS 10 Mariano Diaz Strunz (12-12-1). Vidondo struggles to get majority verdict over Strunz. This was a low key slow fight without any sustained action. Vidondo was heavy and rusty and Strunz lacked the ability to capitalise on that. Vidondo made the better start, Strunz did better over the fifth to the seventh rounds only for Vidondo to take over again and build a winning lead then hold off a strong last round from Strunz. Scores 97-95 and 97 ½-95 ½, for Vidondo and 97 ½-97 ½. The 40-year-old Vidondo retains the Argentinian title for only the third time in almost four years, and also collects the vacant South American title. This was his first fight since losing on a third round kayo against Luis Ortiz for the interim WBA title in October 2015. Strunz, 35, was giving away 45lbs and is really just a cruiserweight. He has now lost 6 of his last 7 fights.
Ghent, Belgium: Light: Jean Pierre Bauwens (41-3-2) W PTS 10 Damian Wrzesinski (11-1-1). Super Middle: Timur Nikarkhoev 14-1) W TKO 5 Farouk Daku (20-13-1).
Bauwens vs. Wrzesinski
Bauwens gets win over Polish novice but only just as he is pushed hard all the way and just squeezes by on a majority decision. The visitor made a strong start with Bauwens not really getting into the fight until after the fourth round. From there the local fighter still had to work hard with the Pole always competitive and the fight looked close enough to go either way. Scores a too generous 98-92 and 96-94 for Bauwens and 95-95 with the last two scores showing how close it was. The 29-year-old former EU champion is hoping to get another shot at that title later this year but he has not impressed in any of his last three fights. Wrzesinski was moving up to ten rounds for the first time and found out how hard it can be to win on the road.
Nikarkhoev vs. Daku
Belgian champion Nikarkhoev gets his eleventh win by KO/TKO as he halts Dutch-based Ugandan Daku in five rounds. Russian-born Nikarkhoev looks a good prospect and is ready for better opposition. His loss came last year against world rated Avni Yildirim. Now 5 losses in his last 6 fights for Daku.
Santiago de Chile, Chile: Super Light: Erwin Adriazola (5-3-1) W DISQ 9 Jose Sanchez (15-1). Adriazola wins the vacant Chilean title when favourite Sanchez is disqualified in the last round. Things started badly for Sanchez and then got worse. He failed to make the weight so could not win the title. His poor conditioning showed and Adriazola set a fast pace that soon had Sanchez exhausted. Sanchez complained about some of Adriazola's head work but as he tired he began to spit out his gumshield to get a few moments rest. The referee warned Sanchez for that offence in the eighth round and after Sanchez spit out his mouth piece twice more in the ninth he was disqualified. Adriazola turned pro in 2002 but was inactive from December 2003 until returning to the ring last year. In December he lost in a challenge for the national welter title. Sanchez was unbeaten Chilean flyweight champion but had six years out of the ring before returning with as win December.
San Jose, Costa Rica: Super Feather: Francisco Fonseca (19-0-1) W TKO 4 Eliecer Lanzas (17-9-3). Super Feather: Freddy Fonseca (20-2-1,1ND) W TKO 3 Moises Castro (31-31-4,2ND).
Fonseca vs. Lanzas
Local fighter Fonseca continues unbeaten with fourth round stoppage of Nicaraguan Lanzas. Now 13 wins by KO/TKO for the 23-year-old WBO No 14 Fonseca including 7 inside the distance wins in his last 8 fights. He had stopped Lanzas in eight rounds in April last year. Fifth loss by KO/TKO for Lanzas.
Fonseca vs. Castro
Another quick win saw Freddy Fonseca halt Nicaraguan Castro in three rounds. Both fighters are southpaws but there the similarity ends. Fonseca was quick and accurate with his jab and landed some nice combinations to the head in the opening round. Castro did a bit better early in the second with body punches but a right to the head saw him not go down but stumble to the ropes looking out into the crowd in some distress. He took the standing eight count then Fonseca hammered home right hooks to the body and lefts to the head until the bell saved Castro. Fonseca jumped on Castro at the start of the third. Castro tried to stand and trade but another left to the head again saw him stagger away from the action and stand leaning on the top rope looking outside the ring and the referee waived the fight off. Southpaw Fonseca, 25, knocked out Castro in two rounds in 2015 and is now 9-0,1ND in his last 10 fights. Castro, also a southpaw, has lost his last 10 fights.
Saint-Nazaire, France: Middle: David Papot (19-0) W PTS 12 Dzmitry Atrokhau (15-1). Super Middle: Shamil Ismailov (15-3) W PTS 10 Diego Natchoo (10-1-3,1ND),
Papot vs. Atrokhau
Local fighter Papot wins the vacant WBA Continental title with close unanimous decision over Atrokhau in all-southpaw contest. Papot had the better technical skills and peppered Atrokhau with quick combinations and was particularly effective with some choice uppercuts. Papot built a useful lead but is not a power puncher and that allowed Atrokhau the chance to come forward more as the fight progressed to cut back some of that lead. Papot made sure of the decision with a strong, clever finish as he boxed with both hands down using movement and speed to confound Atrokhau and collect the points. Scores 115-113 twice and 116-112 all for Papot. The 26-year-old Papot was moving up from eight rounds and is hoping for a shot at the French title. Belarusian fighter Atrokhau had not been past six rounds before and showed good stamina and tactics but just came up short.
Ismailov vs. Natchoo
Nantes based Russian Ismailov wins the vacant French title with split verdict over "L'indien" Natchoo. Ismailov looked a clear winner but Natchoo, although a late substitute, put on a good performance but did not do enough to get the win. Scores 98-92 and 97-93 for Ismailov and 96-95 for Natchoo. Ismailov was 14-1in his first 15 fights but was coming off two loses in a row. Natchoo did well as a late substitute who was in his first fight scheduled for more than six rounds.
Moers, Germany: Welter: Robert Tlatlik (20-0) W TKO 2 Dominik Tietz (6-7).
Tlatlik takes out overmatched Tietz in two rounds. Tlatlik had Tietz hurt in the first with a series of hooks to the body putting Tietz down. The bell went before Tlatlik could do any more damage. In the second he initially switched to the head before landing a damage body punch and then a head shot that put Tietz down for the full count. The 28-year-old Polish-born Tlatlik, a former German Under-21 champion, makes it 14 wins by KO/TKO. This is his second win since returning from 11 months out. Four losses in a row by KO/TKO for Tietz
Valenza-Po, Italy: Super Light: Luciano Randazzo (9-2-3) W PTS 10 Luca Maccaroni (8-4-4). Randazzo wins the vacant Italian title with unanimous decision over Trieste southpaw Maccaroni. The 24-year-old Sicilian-born Randazzo regains the title he never lost in the ring.  Randazzo was quicker and busier and Maccaroni, who came in as a substitute, tired over the late rounds. Despite that they staged a wild exchange of punches throughout the tenth but Randazzo was a clear winner and is now 5-0-1 in his last 6 fights. Maccaroni was 2-0-2 his previous four fights.
Fort-de France, Martinique: Middle: Diego Diaz Gallardo (21-5-1) W TKO 8 Michel Mothmora (29-25). Power won this one for Gallardo as he batters Mothmora to defeat in eight rounds and wins the WBFederation title. Mothmora had the skill but no power and Gallardo had the power and no skill. That power showed in the first round as he dumped Mothmora on the canvas with a right. Mothmora boxed his way out of trouble and over the next four rounds frustrated the Argentinian with his stabbing jab and some good defensive moves. In the sixth Gallardo again put Mothmora down with a right but this time also landed a punch when Mothmora was on his knees. It was counted as a knockdown with Gallardo lucky to get away with a warning. Gallardo scored two more knockdowns in the seventh and after two more knockdowns in the eighth the fight was stopped. Former Argentinian super welter champion Gallardo, 37, gets win No 12 by KO/TKO. He was inactive for three years before returning with a win in September. Mothmora was making the first defence of his WBFederation title.
Managua, Nicaragua: Fly: Cristofer Rosales (23-2) W PTS 10 Eliecer Quezada (20-6-2), Light Fly: Felix Alvarado (27-2) W KO 1 Luis de la Rosa (24-8-1), Super Fly: Melvin Lopez (10-0) W PTS 10 Hugo Hernandez Aguilar (9-2)
Rosales vs. Quezada
World rated Rosales was heavy favourite in this all-Nicaraguan contest but in the end had to settle for a disputed split decision as he retains his WBC Latino title. It was a close hard-fought bout. Rosales wanted an inside scrap but Quezada boxed cleverly and found enough space to make many of the rounds close and as a result the three judges all came out with differing views. Scores 98-92 and 97-93 for Rosales and 96-94 for Quezada. Rosendo Alvarez, the former WBA minimum and light fly champion who handles Quezada has said he will make an official protest over the decision. Rosales, 22, was making the first defence of his title and has now lost only one of his last 21 fights and that was to unbeaten current WBA super fly champion Khalid Yafai. He is rated WBC 7/WBO 7/ IBF 14(12). He is a cousin of Roman Gonzalez. "Huracan" Quezada had been 6-1-1,1ND in his last 9 fights and performed much better than expected here.
Alvarado vs. de la Rosa
You have to arrive early if you want to see Alvarado fight. For the third time in a row the world rated Nicaraguan wiped out his opponent inside three minutes. In the first attack Alvarado launched he landed a hook to the body and de la Rosa went down and took the full count without any real effort to get up. The 28-year-old Alvarado is rated IBF 5(3)/WBC 6/WBA 10/WBO 8. He makes it 23 wins by KO/TKO but this was a disgraceful collapse by Colombian de la Rosa. The Colombian had fought for the interim WBO titles at minimum and light fly and challenged for the secondary WBA light fly title but this is now 5 losses in his last 6 fights.
Lopez vs. Hernandez
Nicaraguan Lopez wins the vacant WBC Latino title with points win over Mexican southpaw Aguilar. Lopez had won 6 of his 9 fights by KO/TKO including 5 first round wins. Here he was moving up from six rounds to ten and he struggled to adjust. He took the early rounds but began to tire over the closing rounds. Luckily Hernandez also lacked experience and was also going ten rounds for the first time so Lopez was able to eke out the decision.
Cape Town, South Africa: Bantam: Mzuvukile Magwaca (18-0-2) W PTS 12 Jason Canoy (26-7-2). "Old Bones" Magwaca wins the vacant WBFederation title with split decision over Filipino Canoy. As with the Buthelezi fight Magwaca relied on his better skill set to win this one. Canoy is no stranger to fighting in the other guys back yard and he applied his normal all-out aggressive tactics. Magwaca was under pressure much of the time but made good use of his height and reach edges and some sharp counter punches and looked a clear winner. Scores 117-110 and 117-112 for Magwaca and 115-114 for Canoy. This was Magwaca's first fight for 16 months. Five of Canoy's losses have come on his travels. He is No 6 in the Philippines ratings.
Torreiodones, Spain: Super Middle: Ronny Landaeta (10-0) W KO 2 Gonzalo Romero (6-5). Super Bantam: Alvaro Rodriguez (7-2) W PTS 10 David Sanchez (13-7).
Landaeta vs. Romero
Landaeta retains Spanish title with brutal kayo of Romero. Romero was much taller and had a longer reach so Landaeta was marching forward trying to get inside. Romero's punches lacked any snap and Landaeta was able to land some heavy rights. In the second Landaeta caught Romero with an overhand right which sent him to the ropes and a second thunderous right  to the side of the head sent Romero down flat on his back out cold and there were concerns with the medics clustered around and it was quite a while before he could leave the ring. Venezuelan-born Landaeta was making the first defence of his title. Home town fighter Romero was moving up to ten rounds for the first time.
Rodriguez vs. Sanchez
Rodriguez wins the vacant national title. This one was a conflict of styles. The hands down flamboyant Rodriguez against the upright stylist Sanchez. Rodriguez was throwing punches from every angle and Sanchez was working behind his jab and throwing straight rights but was being overwhelmed by the eccentricity of Rodriguez's style. Scores 97-93 twice and 100-90. Rodriguez was having his second shot at winning a national title and Sanchez his third.
Thailand: Super Fly: Singsayan (8-0) W PTS 10 Joe Tejones (7-3). Minimum: Wanheng (46-0) W PTS 6 Jaysever Abcede (13-6).
Singsayan (Pathinya Phumidet) vs. Tejones
Singsayan holds on to his WBC Youth title with unanimous decision over Filipino Tejones. It was a tough defence for Singsayan as southpaw Tejones pressed hard and looked to have Singsayan in trouble in the seventh round. Singsayan got through the crisis and his higher work rate and greater accuracy saw him get the decision. Scores 97-93 from all three judges. First defence of his title for the 19-year-old Thai. Tejones had lost in a challenge for the WBC youth bantam title in November.
Wanheng (Chayaphon Moonsiri) vs. Abcede
Just really some paid sparring as is usual in these six round fights for rated Thais. A bit more interest as Wanheng is unbeaten and a world champion so he is closing in on the 49 wins unbeaten totals for Floyd Mayweather Jr and Rocky Marciano . Again it is customary for the ranked fighter/ champion to take it easy early and only try hard over the last couple of rounds which is what happened here with Wanheng coasting and then showcasing his skills to win every round.
April 1
Dortmund, Germany: Mairis Breidis (22-0) W PTS 12 Cruiser: Marco Huck (40-4-1). Light Heavy: Alem Begic (17-0) W PTS 6 Artem Redko (21-7-3). Light Heavy: Emil Markic (24-1) W KO 2 Beka Abramishvili (17-10-1)
Breidis vs. Huck
Breidis wins the vacant WBC title with unanimous decision over Huck in a disappointing fight which lacked any real highlights and featured too much clinching and wrestling. Winning ugly is still winning and Briedis won clearly outboxing Huck to become Latvia's first world champion.
Round 1
Breidis took the first he was quicker with his jab than Huck outworked him and then smothered Huck's attempt to stage a strong finish over the last 30 seconds
10-9 Breidis
Round 2
Once again Breidis dominated the action. He was doubling up on the jab and scoring with rights to the body with Huck hardly throwing a punch.
10-9 Breidis                                                                                                  20-18
Round 3
The third was an ugly untidy round with too much clinching and too little punching but again what clean work there was came from Breidis.
10-9 Breidis                                                                                                  30-27
Round 4
Huck finally woke up and threw some punches. Again there was too much clinching but Huck came on strong at the end of the round to take it and Briedis lost a point for a head clash which saw Huck cut. With the deduction it became a 10-8 round.
10-8 Huck                                                                                                     38-37
(Official scoring with the deduction: 38-37 twice for Breidis and 38-37 for Huck)
Round 5
Breidis was back on top in the fifth. He was getting through with his jab and Huck's output dropped again with Breidis landing some good punches late in the round.
10-9 Breidis                                                                                                  48-46
Round 6
Another untidy round. Huck was more positive over the first two minutes and probably just did enough to offset a better finish from Breidis but is was a poor fight with no extended trading and too much holding.
10-9 Huck                                                                                                     57-56
Round 7
Easily taken by Breidis. Again he was doubling up with his jab being quicker to the punch and too mobile for a plodding Huck. Breidis scored with a stiff jab and a hard right cross to the chin that sent Huck back on his heels. The best punch so far in the fight.
10-9 Breidis                                                                                                  67-65
(Official scoring 77-74 twice and 78-73 all for Breidis)
Round 8
Breidis was controlling the action with his jab with Huck looking flat, too slow and not throwing enough punches. Despite that Huck did more than in the seventh but as the round progressed Breidis began to land heavily. He shook Huck with a choice uppercut and landed some more punches with Huck trapped in the corner.
10-9 Breidis                                                                                                  77-74
Round 9
This round was more even. Huck was able to score with his jab and Breidis was less accurate. The Latvian finished the round strongly but Huck had edged it.
10-9 Huck                                                                                                     86-84
Round 10
Huck needed to win the tenth round but Breidis took it clearly. He was slotting home jabs and left hooks to the body with Huck too slow to get in range and after Breidis bossed the last 30 seconds of the round it was a dejected Huck who trudged back to his corner.
10-9 Breidis                                                                                                  96-93
Round 11
Breidis was again too quick and too mobile for Huck who was just looking for one big punch but not finding so was throwing very little whereas Breidis kept working. Breidis momentarily touch down on the canvas with his gloves at the end of the round but it was from a push and a punch to the back of the head so no knockdown.
10-9 Breidis                                                                                                  106-102
Round 12
Briedis took the last. A tired Huck just could not find the energy to launch any sustained attack and it was Breidis who landed a couple of heavy rights and finished the stronger
10-9 Breidis                                                                                                  116-111
Official scoring 118-109, 117-111 and 116-111 all for Breidis.
The 32-year-old former Riga policemen had superior hand speed and mobility and was a clear winner. Unfortunately the pattern of the fight was for either boxer to throw 2 or 3 punches and then fall into a clinch. Breidis had shown his quality with wins over Manuel Charr and Olanrewaju Durodola. The IBO title was not on the line as the sanctioning fee was not paid to the IBO. It remains to be seen whether Tony Bellew decides to return at cruiserweight but meanwhile Breidis rules. Huck, 32, claimed that to make the weight he had not been able to eat for 18 hours before the weigh in on Friday and indeed he looked flat and has said he will continue to fight.
Begic vs. Redko
Disappointing result for 30-year-old German Begic as he struggles to get Majority verdict over Ukrainian Redko. Scores 59-55 twice and 57-57. Now 5 losses in his last 6 fights for Redko.
Markic vs. Aduashvili
Bosnian Markic  makes it 19 wins by KO/TKO as he knocks out Georgian Aduashvili in two rounds Markic has won 13 of his last 14 fights by KO/TKO but against very low grade opposition. Ninth loss by KO/TKO for Aduashvili who was a late replacement.
Las Vegas, NV, USA: Welter: Antonio Orozco (26-0) W TKO 4 Keandre Gibson (16-1-1). Light: Mercito Gesta (30-1-2) W PTS 10 Gilberto Gonzalez (26-4). Feather: Joet Gonzalez (16-0) W TKO 5 Derrick Murray (13-2-1). Super Bantam: Emilio Sanchez (14-0) W TKO 8 Jose Bustos (13-8-3).
Orozco vs. Gibson
Orozco powers on as he batters Gibson to defeat. Orozco had Gibson on the back foot over the first two rounds..He was moving in behind his jab coming in under Gibson jab and banging home left hooks. Gibson landed a couple of rights but Orozco had better hand speed and took both rounds. Gibson showed a sharp jab at the start of the third but was soon under pressure again. Orozco had strayed low a couple of time and got away with it but a left hook from Gibson landed low and Orozco crouched in agony. The referee gave Gibson a warning and Orozco banged away to Gibson's body again until the bell. Orozco was living up to his "Relentless" nickname and forcing Gibson back in the fourth. He landed a right to the head that saw Gibson pitch forward to the canvas. Gibson was up at eight but looked unsteady and did not respond when the referee asked him if he was okay and the fight was stopped. The 29-year-old Orozco makes it 17 wins by KO/TKO and collects the vacant NABC title. As an amateur he had wins over Jesse Vargas and Javier Molina and as a pro over Emmanuel Taylor, Humberto Soto. Miguel Acosta and Abner Lopez. The WBC have him at No 10 welter and the WBO and IBF have him at No 4 and No 11(10) respectively at super light. Gibson, 27, also had a win over Vargas as an amateur but found the power of Orozco too much for him.
Gesta vs. Gonzalez
Gesta returns to the ring as he outboxes the bigger stronger Gonzalez in an exciting scrap. Southpaw Gesta was quick out of the blocks throwing combinations of hooks and uppercuts going for quantity rather than power with Gonzalez coming on late in the round with hard rights but it was Gesta's round. The second followed a similar pattern with Gesta piercing Gonzalez's guard with rapid combinations from both hands and Gonzalez much slower but loading up on his punches. He switched guard a couple of times but there were the first signs of a swelling by the right eye of Gonzalez and it was still Gesta's round in what was turning out to be an exciting high quality fight. Gesta was again scoring with jabs and hooks in the third but as they stood and traded a left to the body put Gesta down. The flooring was as much to do with balance as power and Gesta was up and ready to continue after the eight count but it was Gonzalez's round. The classy Filipino went back to his boxing from the fourth. He was just too quick for the slower but dangerous Gonzalez. He opened a cut over the Mexican's right eye and had dripping from his nose but Gonzalez just kept ploughing forward. The pressure began to tell and in the seventh Gonzalez was able to land some hooks and uppercuts with Gesta looking tired as Gonzalez collected his first round since the third. Gesta upped his work rate again in the eighth and ninth. He was not as quick but was still finding gaps in the guard of the Mexican. Gonzalez staged a big last round and Gesta fought back hard as they traded punches in an exciting finale to a good, all action contest. Scores 99-91, 98-92 and 96-93 all for Gesta. The 29-year-old "No Mercy" Gesta lost to Miguel Vazquez for the IBF light title in 2012 and then went 3-0-1 against some useful opposition before disappearing from the scene and this was his first fight since October 2015. He showed no rust and great speed so could still be a player. Gonzalez had won eight on the bounce by KO/TKO coming into this fight but lacked the speed to cope with the Filipino's speed.
Gonzalez vs. Murray
Another impressive performance from Gonzalez as he halts Murray in five rounds. In the early action Gonzalez was pressing hard but Murray showed good skills and quick movement and Gonzalez was having difficulty scoring with anything significant. That changed in the third as Gonzalez began to land some strength sapping body punches, particularly the left hook and Murray spent the whole round on the back foot and under pressure. Gonzalez really went to work in the fourth as Murray slowed noticeably. Gonzalez consistently found the target with his left hooks and shook Murray with one late in the round. Gonzalez finished it in the fifth. He scored with quick combinations and then staggered Murray with a right. The referee had seen enough and stopped the fight with Murray and his team vociferously protesting the stoppage but Murray was only going to get fed more grief. The 23-year-old Californian looks a real prospect. He was US National Champion in 2012 but just failed to get through the final US Trials for the London Olympics. He has 8 wins by KO/TKO. Murray was 13-0-1 in his first 14 fights but was knocked out in four rounds by unbeaten Daniel Franco in November.
Sanchez vs. Bustos
Sanchez continues his steady progress with late stoppage of Bustos. Despite giving away height and reach Sanchez dominated this one and handed out a steady beating to Bustos. Despite the punishment Bustos hung in there and looked to have weathered the storm and was going to be there until the final bell. It was not to be as Sanchez cut loose in the last wobbling Bustos with a hard combination and then putting him down. Bustos made it to his feet but he was shaky and the referee stopped the fight. Now 9 wins by KO/TKO for the promising 22-year-old hope from the Frank Espinoza camp. Mexican Bustos had won 5 of his last 6 fights.
Accra, Ghana: Super Feather: Oluwaseun Joshua Wahab (13-0) W PTS 12 Abraham Osei Bonsu (10-2-1).Super Middle: Emmanuel Martey (11-0) W PTS 12 Stephen Abbey (13-14). Middle: Obodai Sai (32-2) W TKO 2 Selemani Saidi (18-11-5). Super Feather: Isaac Dowouna (7-1) W PTS 8 Michael Pappoe (17-5). Super Bantam: Isaac Sackey (18-0-1) W PTS 8 Ezekiel Annan (2-3).
Wahab vs. Bonsu
Wahab retains the national title with very disputed split decision over Bonsu. Despite this being Bonsu's first fight for 15 months he got off to a flying start having Wahab in trouble and shaky at the end of the first round. Bonsu was able to get past the longer reach of the champion and opened a cut over Wahab's right eye in the fourth round. with Wahab having to survive a doctor's inspection. Wahab began to turn the fight his way in the fifth flooring Bonsu with a right. Bonsu beat the count and later in the round a right from Bonsu had Wahab in trouble but the bell came before Bonsu could capitalise on that. The action heated up even more in the sixth with both landing heavy punches and the referee had to part them as they continued to throw punches after the bell. An important moment in the seventh saw the referee give Bonsu a count when he briefly touched down on the canvas. Those two knockdowns turned the fight Wahab's way and Bonsu fought hard over the remaining rounds to cancel out that advantage and seemed to stage the stronger finish but just came up short. Scores 116-112 and 115-114 for Wahab and 116-114 for Bonsu. First real test for  Wahab and this one could have gone either way. Bonsu had failed in a previous attempt to win this title and in his last fight in December 2015 was stopped by South African Aphiwe Mboyiya for the vacant WBO African title.
Martey vs. Abbey
Predictably Martey wins the vacant Ghanaian title with wide unanimous decision over Abbey. Scores 120-107,120-110 and 119-109. Only the second time Martey has had to go the distance for a win. Abbey a poor challenger who was 2-10 in his last 12 fights.
Sai vs. Saidi
Sai punches too hard for Tanzanian Saidi. The Tanzanian had height and reach over Sai but could not match the home fighter's power. Sai was landing heavily to head and body in the first. Saidi bravely kept moving forward and letting his own punches go but could not hurt Sai. In the second Sai landed two left hooks and as Saidi backed to the ropes Sai landed two clubbing rights to the head which put Saidi down. He made it to his feet at eight and then staggered back to the ropes. The fight should have stopped then but as it wasn't Sai stepped in with two thumping rights to the head and as Said went down the referee waived the fight over. In a disastrous  attempt to launch a campaign in the USA in 2014 Sai was knocked out in 22 seconds by Derrick Webster. He is rebuilding at home and this is his ninth win in a row. Now 6 losses by KO/TKO for Saidi.
Dowouna vs. Pappoe
Minor upset as less experienced Dowouna gets decision over Pappoe in a close fight.  Scores 77-73, 77-74 and 76-74.  Dowouna was recovering from losing his unbeaten tag against fellow unbeaten fighter Patrick Ayi. Former national title challenger Pappoe had won his last three fights.
Sackey vs. Annan
Sackey wins unanimous decision over late substitute Annan. Sackey's opposition has been very low level with  six never having won a fight and only two having positive records.
Tokyo, Japan: Fly: Toshiyuki Igarashi (23-2-3) TEC DRAW 3 Miguel Cartagena (15-3-1). Disappointing end to what was shaping up to be a good fight as a cut suffered by Igarashi ended the fight in the third round. Cartagena probably just did enough to win a lively first round where he landed with some long rights on southpaw Igarashi who scored with his left a couple of times. Cartagena was the quicker in the second. He was getting his punches off first and landed a good left hook. Igarashi was more accurate but not busy enough. They had bumped heads a couple of times but neither was cut. That luck ended early in the third when a clash of heads saw both fighters cut.  Igarashi on his left eyelid and Cartagena high on his hairline.. The doctor examined both fighters and said it was okay for the fight to continue but with the placement of the cut on the eyelid of Igarashi the blood was running into his eye. The action resumed but within a few seconds Igarashi turned away wiping at his eye. And after another examination the fight was stopped and declared a technical draw. Former WBC fly champion Igarashi , 33,is prone to cuts and now four of his last seven fights have ended due to this. He is No 1 with the WBO up from No 10 in May last year which on basis of just two fights in 2016  beating a guy with a 7-2-1 record and a Thai who was having his first pro fight is basically as dishonest as it gets. Philadelphian Cartagena, 24, a former National Golden Gloves and US national champion had recovered from a 2-3 run with a good win over rated Filipino Joebert Alvarez so this was a disappointment for him as another good win would have seen him high in the ratings.
Tijuana, Mexico: Super Light: Jose Zepeda (26-1) W TEC DEC 5 Jesus Silveira (8-4-2). Super Bantam: Cesar Juarez (20-5) W KO 3 Eugene Lagos (11-4-2). Fly: Maximino Flores (22-3-1) DREW 8 Martin Tecuapetla (13-7-4). Bantam: Hernan Marquez (41-8-2) DREW 8 Jose Quirino (14-2-2). Welter: Jaime Munguia (22-0) W RTD 2 Gabriel Agramon (7-8-1). Minimum: Abraham Rodriguez (20-0) W KO 3 Javier Romano (10-24-1)
Zepeda vs. Silveira
Zepeda gets technical decision win in a fight he was always going to win anyway. Zepeda was boxing cleverly from the start. He was using his southpaw jab to open Silveira up and banging home right hooks to head and body as Silveira came forward. He was just too quick getting his punches home and using good footwork and upper body movement to frustrate Silveira. Zepeda did not seem to be looking to finish this early and was content to showcase his skills. He used those skills when Silveira launched a furious attack at the end of the fourth but was unable  to land a single punch as Zepeda bobbed, ducked and weaved with great timing. A clash of heads late in the fifth saw Silveira suffer a bad cut on his forehead. The doctor examined Silveira and said the fight could continue and the referee deducted a point from Zepeda. Silveria marched forward throwing punches but there was another clash of heads at the bell. Silveira's cut was too severe for the fight to continue so it went to the scorecards with Zepeda winning on scores of 49-45, 49-46 and 48-46. The 27-year-old Californian had the bad luck to dislocate his shoulder in the second round of his fight with Terry Flanagan for the vacant WBO light title in 2015. The only current rating he has in No 10 super light with the WBO but he is much better than that. Silveira came in as a late replacement but was out of his league here.
Juarez vs. Lagos
Juarez wins with scary kayo. Juarez was pushing Lagos back in the first with a strong jab and then letting fly with overhand rights and left hooks to the body. After a passive first couple of minutes Lagos stopped Juarez in his tracks with his own jab but was under pressure at the bell. Juarez had taken the first and was in total charge in the second. Again his strong jab had Lagos retreating and despite being wild at times Juarez was landing with some meaty thumps to head and body. Lagos landed some sharp counters but not enough. Lagos just could not get out of the way of Juarez's jab in the third so instead he stood and traded. He found gaps in Juarez's defence but just before the bell Juarez drove Lagos into a corner. He missed with a right but followed with a left to the chin that put Lagos on his back out cold. Instead of getting Lagos immediate help the referee insisted in tolling the full ten over an unconscious and unmoving Lagos. It was good to see that the first one to go the young Filipino's help was one Juarez's corner men. Juarez had climbed into the ratings with wins over Cesar Seda and Juan Carlos Sanchez but lost a wide unanimous decision to Nonito Donaire for the WBO super bantam title in 2015. He got a degree of revenge when he knocked out unbeaten Filipino Albert Pagara (26-0) and beat another Filipino Richard Pumicpic. He is now WBO No 1 so in line to challenge Jesse Magdaleno. If Magdaleno moves up to feather then it could be Juarez vs. No 2 Nonito Donaire for the vacant title. First loss by KO/TKO for Lagos and three of his four losses have come on his travels.
Flores vs. Tecuapetla
Flores as he is lucky to get away with a majority draw against Tecuapetla. Scores 76-76 twice and 79-73 for Tecuapetla. Flores is the WBC No14 and is now 10-1-1,1ND in his last 13 fights. Tecuapetla lost a split decision to IBF light fly champion Akira Yaegashi in his last fight in May last year.
Marquez vs. Quirino
Ah how the might have fallen. Back in 2011 Marquez was the toast of Mexico after stopping Luis Concepcion in eleven rounds to win the WBC fly title and then knocking Concepcion out in 109 seconds to retain it. In 2015 he lost to Juan Francisco Estrada for the WBA & WBO flyweight titles and then to old foe Concepcion for the interim WBA super fly title. Here he looked unlucky to have to settle for a split draw against relative novice Quirino. Marquez nearly ended it in early as he put Quirino down twice in the first round. He had Quirino down again in the seventh. Quirino showed some good skills but did not do enough to really match those two knockdowns. Scores 76-75 for Marquez, 76-74 for Quirino and 76-76. In his last fight Marquez lost on points to newcomer Iran Diaz so he is struggling
Munguia vs. Agramon
Munguia continues to blow the opposition away. The young prospect from Tijuana put Agramon down in agony with a body punch in the second round. Agramon made it to his feet and survive the rest of the round but did not come out for the third round. The 20-year-old Munguia, he turned pro at 16, has 19 wins by KO/TKO including 13 in a row now. Agramon gets his sixth loss by KO/TKO.
Rodriguez vs. Romano
Rodriguez, another Tijuana-based young prospect , gets his tenth win by KO/TKO. A body punch in the third put experienced Romano down and he was unable to beat the count. Rodriguez, the WBC Youth Silver champion, has wins over other experienced fighters in Mauricio Fuentes and Armando Vazquez. Fifth loss in a row for Romano.
Mexico City, Mexico: Super Light: Luis Jesus Vidales (12-4) W PTS 10 Nery Saguilan (38-8-1).Super Feather: Eduardo Hernandez (22-0-3) W TKO 3 Hugo Santillan (12-2-1). Welter: Juan Pablo Romero (1-0) W KO 1 Arturo Lopez (7-4-1).
Vidales vs. Saguilan
Despite his claim that he was reformed character and had given up on alcohol Saguilan is definitely on the downhill slope after this loss. Vidales withstood some ferocious body punching over the first two rounds from Saguilan and then took control of the fight. He outboxed Saguilan on the outside and often forced the more experienced fighter to the ropes and outpunched him there. Saguilan lost a point in the fifth for a butt. With typical Saguilan eccentricity he tried to bite Vidales on the forehead in the eighth and then faded away over the last two rounds. Scores 100-89, 99-90 and 98-91 all for "Cotto" Vidales who retains the national title  and has now won 10 of his last 11 fights. The once world rated Saguilan has lost 3 of his last 4 fights. The losses to Marcos Villasana Jr and Dante Jordan can be explained away but this was more of a blow to Saguilan.
Hernandez vs. Santillan
Teenager Hernandez batters Argentinian Santillan to defeat in three rounds. The first round was ugly with Santillan being deducted a point for holding in the first three minutes, Hernandez landed some heavy stuff in the second particularly some head-snapping uppercuts. The Mexican continued to land big punches in the third and the towel came in from the Argentinian's corner and the fight was stopped. Hernandez, 19, retains the WBC Youth title and makes it 18 wins by KO/TKO. He turned pro at 14 and the three draws all came early in his career. He has now won 15 on the bounce the last 14 by KO/TKO including victories over experienced Argentinian Julio David Roque Ler and former WBC super bantam champion Vitor Terrazas. One to watch. Santillan, 20, a former South American champion, has now lost his last two fights.
Romero vs. Lopez
Romero begins his pro career with kayo over Lopez. The tall, 27-year-old Romero represented Mexico at the 2016 Olympics and also fought in the WSB being WSB Individual Champion. He is trained by Guillermo Becerril who also trains former WBC super feather champion Francisco Vargas. Worth following. First loss inside the distance for Lopez
Guadalajara, Mexico: Super Bantam: Roman Ruben Reynoso (20-1-2) W TKO 7 Christian Valenzuela (13-1-1). Reynoso overcomes a slow start and then overcomes the resistance from Valenzuela. The Mexican-based Argentinian had trouble early with the height and southpaw style of Valenzuela. He finally began to solve the problem from the third round attacking the body. "220 Volts" kept up the pressure and Valenzuela slowed and was taking punishment in the seventh when the referee stopped the fight. The 26-year-old Reynoso extends his unbeaten streak to 19 contests including a win over former WBO title challenger Sergio Medina and a draw with unbeaten Adam Lopez. The step up in quality of opposition was too much for Valenzuela.
Windhoek, Namibia: Light: Paulus Moses (39-3,1ND) W TKO 7 Crispin Moliati (18-7-4). Middle: Walter Kuutondokwa (14-0) W TKO 10 Med Sebyala (16-10-1). Feather: Sakaria Lukas (19-0) W PTS 12 Oscar Chauke (35-12-3). Bantam: Siboniso Gonya (11-1) W PTS 12 Immanuel Naidjala (23-3-1).
Moses vs. Vela
Moses, a former holder of the secondary WBA title, is given some good work by game late replacement Moliati. The tall fighter from Malawi showed some good skills but he was not in the same league as Moses. The Namibian "Hitman" shook Moliati on a number of occasions before flooring him with a right to the body in the seventh. Moliati beat the count but the referee decided he was not fit to continue and the fight was stopped. Moses, 38, retains his WBO African title and gets win No 24 by KO/TKO. Since losing on points to Ricky Burns for the WBO light title in 2012 Moses is 11-1,1ND with the loss being to Malcolm Klassen.  He is No 6 with the WBO. Moliati was brought in at the last minute when Moses opponent failed his medical.
Kuutondokwa vs. Sebyala
In another WBIO African title fight Namibian Kuutondokwa moved to 13 wins by KO/TKO with stoppage of South African Sebyala. It was not a straight forward win for the big punching local, Sebyala was competitive over the first two rounds before body punches from Kuutondokwa slowed him. Even then a clash of heads saw Kuutondokwa cut over his right eye in the fifth round. The body punches caught up with Sebyala. He took heavy punishment in the eighth and ninth before being put down by a body punch in the tenth. Sebyala made it to his feet but the fight was rightly stopped. After a points win in his first pro fight the 32-year-old "Executioner" has not had to rely on the judges since then. He is No 10 with the WBO. Sebyala was in good form himself. He had a run of 10 wins in a row, 9 by KO/TKO but had that streak snapped in last month with a points loss in Russia.
 Lukas vs. Chauke
This was always going to be a good test for unbeaten "Desert Storm" Lukas as South African Chauke is an experienced, tough fighter. After a couple of tight rounds Lukas looked close to victory when he put Chauke down and what looked like out with a right in the third. Somehow Chauke beat the count and as Lukas looked for the finisher Chauke blasted back with a right that had Lukas in deep trouble with the bell saving the local. Chauke nailed Lukas again in the fourth but the Namibian fought back hard to the bell. From there it was an exciting all-out war with Lukas getting the better of most of the exchanges but having to ship some heavy stuff from Chauke as he fought his way to victory. Scores 117-110 twice and 118-109 which looked too wide. Lukas, the WBO No 9, was making his first defence of the full WBO African title. He has wins over some useful African opposition and looks ready to move up. Chauke, 36, the former South African super bantam and feather champion, was having only his second fight in the last 16 months but gave Lukas a good test.
Gonya vs. Naidjala
Local fighter Naidjala blows his WBO No 5 rating as he is floored and outpointed by South African No 1 Gonya. There was no sign of an upset over the first three rounds but Naidjala was having problems with the southpaw style of Gonya. The wheels started to come off in the fourth when a clash of heads saw Naidjala cut under his left eye. That seemed to affect his confidence. Things got worse in the eighth when another clash of heads opened a cut over Naidjala's right eye. Gonya then took control starting to move ahead putting Naidjala under heavy pressure. Naidjala fought back hard but Gonya just got stronger and floored the local fighter in the eleventh and scored two more knockdowns in the last to seal the victory. Scores 116-109, 115-110 and 113-112 all for Gonya. This was the first fight in eleven months for Gonya as he adds the WBO Inter-Continental title to the WBA Pan African title he already holds. "Prince" Naidjala, 32, lost on points to Tomoki Kameda for the WBO bantam title in 2013. He was also beaten by Gideon Buthelezi in 2014 but had won his last four fights
Managua, Nicaragua: Super Middle: Ricardo Mayorga (31-9-1) W Jaudiel Zepeda (12-17-1).  A chubby and  slow Mayorga gets win on yet another comeback. Mayorga spent the first round tracking Zepeda as the Mexican circled the perimeter of the ring. Mayorga landed a few jabs and an occasional right and Zepeda had some success when he briefly emerged in the centre of the ring. Zepeda had a better second round staying in ring centre and using his jab. A frustrated Mayorga dropped his hands beckoning Zepeda to bring the fight to him and although Zepeda landed some punches he was pushing them with no snap. In the third Mayorga began to connect with thumping rights and left hooks to the body. He cracked home a right which landed on Zepeda's hip and another which landed on the side of Zepeda's head. The Mexican turned and stumbled on shaky legs into a corner. As Zepeda turned the right way around and raised his gloves to defend himself the referee waived the fight off. First fight in 20 months for Mayorga and he was slow and overweight at 174 ¾ lbs. He still has power but that is all. Zepeda was a carefully selected opponent who was 0-14,2 ND in his last 16 fights going into this one
Ponce, Puerto Rico: Super Feather: Alberto Machado (17-0) W TKO 1 Juan Jose Martinez (26-4). Jose Martinez (19-0-1) W KO 1 Miguel Robles
Machado vs. Martinez
This was supposed to be a big test for Machado but he wiped out Martinez inside a round. "El Explosivo"  hurt Martinez with a body punch half way through the opening round. Martinez retreated to the ropes and Machado followed and landed a brutal southpaw left. Martinez beat the count but Machado threw a series of punches ending with a right that floored Martinez again. This time when the Mexican climbed to his feet the referee stopped the fight. Impressive performance from the 26-year-old local. He wins the vacant WBO-NABO title and makes it 15 wins by KO/TKO including eight first round finishes. Machado is unusual in that he is naturally right handed but boxes southpaw. He has power in both hands. He was No 15 with the WBO but will now climb much higher. Martinez, 30, did look a genuine test on paper with wins over some good level domestic opponents. His is only other loss by KO/TKO was a fifth round stoppage by Felix Verdejo in June last year.
Martinez vs. Robles
One boxer named Martinez did have a good night. Puerto Rican Martinez made Machado look almost pedestrian. After some cautious sparring Martinez landed a cracking left to the chin of Robles  which put him down and out after just 78 seconds. Now 12 wins by KO/TKO for Martinez. He had his winning streak ended in November when he was held to a draw by Alejandro Santiago but he was deadly here. Five losses in a row now for fellow-islander Robles.
Burgdorf, Switzerland: Cruiser: Sefer Seferi (22-1) W KO 3 Marcelo Ferreira dos Santos (22-11-1). Cruiser: Nuri Seferi (38-8) W KO 3 Laszlo Hubert (49-22-1).
Seferi vs. dos Santos
Seferi retains his WBFederation Inter-Continental title with kayo of Brazilian dos Santos. It was a close fight early until the power of Seferi decided things. He had shaken dos Santos in the fourth and was looking to end it. He again shook dos Santos early in the fifth and kept the pressure on before putting dos Santos down with a series of punches to head and body and dos Santos was counted out. Macedonian-born Swiss-based Seferi "The Real Deal" was rebounding after losing his unbeaten tag on points in a wildly ambitious fight with Manuel Charr in September. He has 20 wins by KO/TKO. Spanish-based Brazilian dos Santos, 43, had somehow managed to get 15 wins in a row against some abysmal opposition.
Seferi vs. Hubert
Seferi sends his local fans delirious with third round kayo of veteran Hungarian travelling loser Hubert. Seferi had Hubert down twice on the way to his third round victory. The 40-year-old Swiss-based, Macedonian-born "Albanian Tyson"-you work it out I can't-lost on points in 2015 to Krzys Glowacki and gave Firat Arslan a good fight last September for the vacant WBO European title with two judges only giving the decision to Arslan by 115-113. This is his first fight since the Arslan contest. Southpaw Hubert, 41,  has 21 losses by KO/TKO including a second round stoppage against Sefer Seferi in April last year.
Worcester, MA,USA: Light: Matt Remillard (24-1) W PTS 8 Augustine Mauras (6-2-3). Cruiser: Vinnie Carita (16-1-1) W RTD 1 Gilberto Matheus Domingos (22-7).
Remillard vs. Mauras
Remillard re-floats his career with a points win over Mauras. After six years out of the ring including five in prison Remillard deserved to be eased back and Mauras proved to be a non-threatening opponent. It was what Remillard needed and he showed some good skills and a focused body attack. Mauras was deducted a point for a deliberate butt in the fourth round and tired badly at the end but stayed the full distance to provide some valuable ring time for Remillard. His conviction was by no means an open and shut case and at 30 he still has time to make an impact. Mauras is now 0-2-2 in his last 4 fights.
Carita vs. Domingos
Easy night for Carita as Domingos shows typical Brazilian travelling form. After a brutal barrage of body punches Domingos decided not to come out for the second round. Neighbourhood fighter Carita, 32, "The American Nightmare" , has won 15 of his 16 fights by KO/TKO but to date it has been low level opposition. Domingos, 31, headed in the opposite direction with 5 losses by KO/TKO in his last 6 fights.
April 2
Hamburg, Germany: Middle: Rafael Bejaran (24-2-1) W TEC DEC 6 Nkululeko Mhlongo (15-4). Bejaran wins the vacant WBFederation title with split technical decision over South African Mhlongo. Bejaran had some initial difficulty with the eight and reach of Mhlongo but once he sorted that out he was busier and more accurate. Mhlongo seemed the harder puncher and it was shaping to be a good fight. However, in the second round a clash of heads saw Bejaran suffer a bad cut. The action continued but at the end of the sixth round it was obvious the cut was too bad for Bejaran to continue so it was decided by the score cards which showed Bejaran in front on two cards 60-54 and 58-56 with the third judge going for Mhlongo 58-56. Bejaran, 35, is Dominican-born but based in Germany. His day job is as a fork lift driver and with his wife recently giving birth to twins the money from this title will come in handy. He is 10-0-1 in his last 11 fights. "Bulldog" Mhlongo, the South African champion had won 8 of his last 9 fights.
Osaka, Japan: Super Fly: Rene Dacquel (19-6-1) W PTS 12 Shota Kawaguchi (20-8-1). Filipino Dacquel retains his OPBF title with paper-thin split decision over Kawaguchi. Dacquel was the aggressor from the start with Kawaguchi trying to use his jab to fight on the outside but not succeeding. After four rounds two judges had Dacquel in front 39-37 with the third scoring it 38-38. Kawaguchi did better over the next four rounds. He was going to the body more and pressing Dacquel onto the back foot and after eight it was now 76-76 twice but with Dacquel still up 77-75 on the third. Things went badly for Kawaguchi from there as he was cut on his left eyelid in the ninth and over the right eye in the tenth. The cuts gave Dacquel some new impetus and he built a small lead and then survived the furious attacks of Kawaguchi in the last. Scores 115-113 twice for Dacquel and 115-113 for Kawaguchi. First defence of the OPBF title that the 26-year-old Filipino "Commander". He won the title with a upset victory over heavily favoured Go Onaga (27-2-2) in August. Big disappointment for Kawaguchi who is now 3-4 in his last 7 fights.
Fight of the week: Mercito Gesta vs. Gilberto Gonzalez with action all the way
Fighter of the week: Mairis Breidis Latvia's first world champion
Punch of the week: The left to the chin from Cesar Juarez that put Eugene Lagos out cold with special mention of the right from Ronny Landaeta that did the same to Gonzalo Romero. Both scary.
Upset of the week: No big shocks but 39-year-old Gusmyr Perdomo beating Azea Augustama (20-2) and Luis Vidales beating Nery Saguilan both count as minor upsets
One to watch: Joet Gonzalez (16-0) with 19-year-old Mexican Eduardo Hernandez (20-0-3) worth watching.
Read more articles about:
Antonio Orozco
,
Emmanuel Martey
,
Isaac Sackey
,
joet gonzalez
,
jose zepeda
,
Mairis Breidis
,
Mercito Gesta
,
Obodai Sai
,
Ricardo Mayorga
,
Roman Ruben Reynoso
,
Toshiyuki Igarashi