Bivol vs. Agnew Scouting Report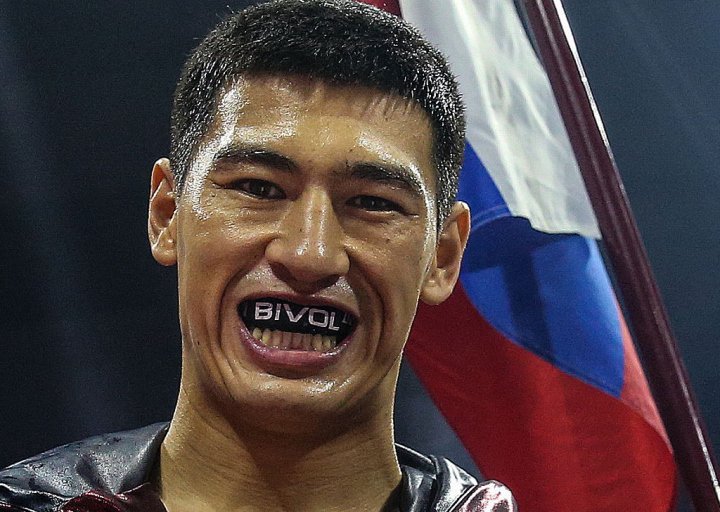 Dmitry Bivol vs. Cedric "L.O.W." Agnew
Scouting Report:
Puncher Prospect Against Seasoned Veteran Boxer
Las Vegas, NV:       
The HBO Pay Per View® undercard of the Andre Ward vs.
Sergey Kovalev
2: "The Rematch" on June 17 at the Mandalay Bay Events Center in Las Vegas will include the ten-round light heavyweight battle between the hard-punching young Russian prospect
Dmitry Bivol
(10-0, 8 KOs) and seasoned veteran technical boxer
Cedric "L.O.W." Agnew
(29-2, 15 KOs). Below is the scouting report for this exciting match-up:
Category

Dmitry Bivol

Cedric "L.O.W." Agnew

Age

26

30

Record

10-0 (8 KOs)

29-2 (15 KOs)

Strength

Bivol has knockout power in both hands; he has a stiff jab and shows great patience and poise while breaking down his opponents.

Agnew is a technician in the ring; he's a great body-puncher, has an effective jab, and brings plenty of experience to the table.

Weakness

With only ten pro bouts under his belt, Dmitry lacks championship-level experience coming into this fight.

Agnew lacks significant power in either hand; he has also been somewhat inactive with only one fight since mid-2015.

Experience

Although he has an extensive amateur background, Bivol will be entering the squared-circle at the professional level for just the 11th time in his professional career.

The Chicago native has triple the pro bouts under his belt than his opponent. He has also competed for a world title, a fight in which he came up short against Sergey Kovalev.

Power

Bivol's power is one of his main strengths, he delivers a nasty body attack and has a disastrous right-hand that has ended the night for many.

Although he doesn't possess much power, he does can physically break down his opponents. He is more affective at inflicting gradual punishment throughout the fight.

Speed

Bivol has a quick jab and moves around the ring well, his body attack is his best asset and is also where the speed comes into play.

Agnew  has above-average speed; he picks his shots wisely and maintains a steady and consistent pace throughout the fight.

Endurance

Bivol proved in just his seventh pro bout that he can handle a full 12 rounds. He comfortably won a unanimous decision over previously undefeated Felix Valera.

Agnew is a ten-year veteran of the sport and has proven multiple times that he has no problem at all going the distance.

Accuracy

He is an accurate puncher that begins with his pin-point jab that allows him to follow-up accordingly.

His accuracy is one of his strongest tools in his arsenal; he does not waste shots and has an effective jab that allows him to pick his shots carefully.

Defense

Bivol's defense has been stagnant thus far, simply due to how dominant his offense has been in his first ten bouts.

Agnew's defense may just be his most prominent strength. He has proven to be tough to lay hands on throughout the years.

Chin

He has steamrolled through his opponents thus far and has not been in any real danger, so his chin is still in question.

Agnew has a durable chin and has only been stopped once in his career against knockout artist Sergey Kovalev. To his credit, he was able to get off the canvas twice in the fight before finally being stopped on the third knockdown.

Style

This young prospect is an aggressive offensive fighter who wastes little time once the first bell rings. He sits behind an extremely sharp jab and follows up with rigorous bodywork along the way.

This crafty veteran is an affective technical boxer; he likes to utilize his jab and set up his shots. In contrast to his opponent, he has no problem taking his time in dissecting his opponent and grinding out a dominant decision win.

Intangibles

Bivol has been on an obvious mission since the start of his career, which is to steamroll his opposition on his way to a world title shot. He has done exactly that thus far and has taken no time off or tune-ups in the process. He has successfully tested himself against big-punchers in Robert Berridge and Samuel Clarkson and now will test his skills against an in-ring technician in Agnew. Agnew has only been stopped once in his career by The Krusher, if Bivol can add his name to that mix then it can be a major game-changer for him moving forward.

Agnew is a crafty veteran of ten years who has had difficulty finding opposition throughout his career. He is a difficult fight for anybody in the light heavyweight division due to his highly technical style. He has called out all-comers but to no prevail. Rather than sit on the sidelines and wait for his next big shot, he will instead try to derail the hype behind this young prospect. Agnew understands a win over the highly regarded Bivol will put him back on the map and will leave those in the division no choice but to step up and face the former title challenger.

Crowd Support

He has only fought in the US on three separate occasions, but he has an entertaining fight style that is sure to have fans asking for more.

Agnew has fought his entire pro career in the United States, so it is expected that he will have some strong supports coming into this fight.

The Match-up

1.       Bivol is a young up-and-coming light heavyweight that a lot of people are high on, will he be able to handle the pressure under the big lights?

2.       Will Agnew be able to handle the power of Bivol?

3.       Is the southpaw stance of Agnew going to give Bivol any problems?

4.       Will Agnew be able to handle Bivol's come forward/pressure style?
According Main Events' matchmaker and 2015 NABF Matchmaker of the Year Jolene Mizzone, "This is your typical young up-and-coming fighter trying to prove that he belongs in the mix against a veteran fighter who wants to prove he still belongs in the mix. I believe this is Bivol's toughest test to date. Agnew is a southpaw, he has already fought under the bright lights and is hungry to get back into another championship-level fight in a very hot division."
Ward vs. Kovalev 2: "The Rematch," a 12-round mega-fight for the WBO/IBF/WBA Light Heavyweight World Championships, is presented by Roc Nation Sports, Main Events, Andre Ward Promotions, Krusher Promotions and Corona Extra, sponsored by Mandalay Bay Resort and Casino, Jetlux, Life10 Electrolyte, Zappos, D'USSÉ Cognac, ProSupps and Powered by Monster. The championship event takes place Saturday, June 17 at the Mandalay Bay Events Center in Las Vegas and will be produced and distributed live by HBO Pay-Per-View® beginning at 9:00 p.m. ET/6:00 p.m. PT. Tickets for Ward-Kovalev 2: "The Rematch" are available on axs.com and at the Mandalay Bay Events Center Box Office.
Follow the conversation using #WardKovalev.