A Look At 7 Heavyweight Title Contenders And Their Chances Of Beating Anthony Joshua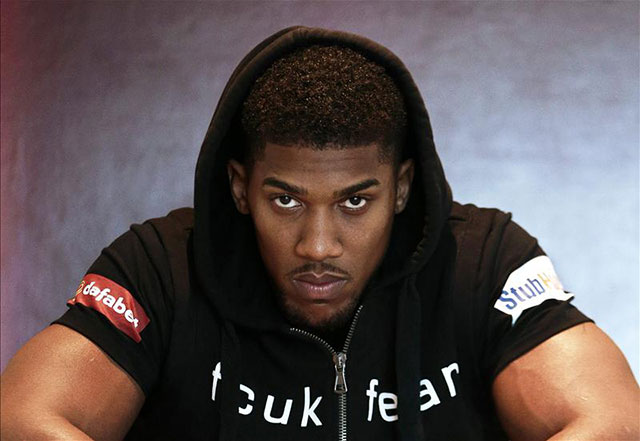 Anthony Joshua is riding on the crest of a wave right now after his spectacular win over Wladimir Klitschko in April. But with a record of just 19-0 and a slew of quality contenders in waiting, the hard work is yet to begin!
This article is going to take a look and see who has the best chance of beating him as well as envisioning what type of fights they would turn out to be.
Wladimir Klitschko
After his great display against Anthony Joshua last time in April in their classic at Wembley, it would be foolish to write the Ukrainian off if the two meet again. It begs to wonder what would have happened had Klitschko kept the pressure on after he knocked Joshua down in the sixth round. The current WBA, IBO and IBF champion was allowed back into the fight and eventually got the upper hand, but would the challenger let him off the hook next time?
The one thing that is certain is that we would surely be in for another barn burner, maybe similar to their original encounter!
Deontay Wilder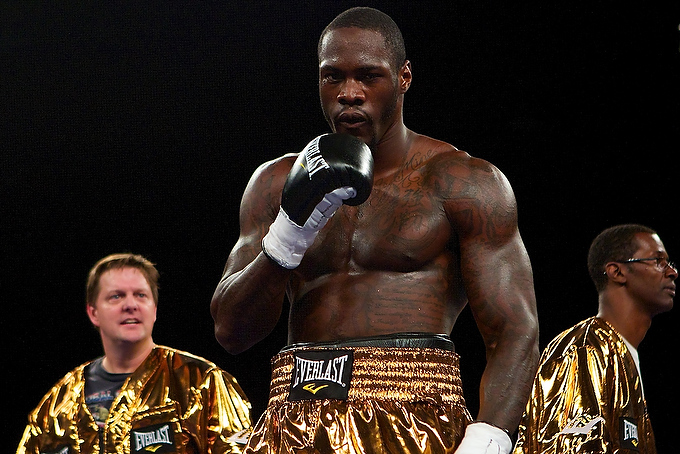 A fight between these two champions is probably a way off at the moment. Wilder is seemingly always involved in an exciting contest, but that is mostly due to his penchant for relying on his power more than anything else. But power and strength will only get you so far before somebody comes along and takes advantage of your less developed attributes.
Joshua has the skills and patience to surely deal with Wilder. But the Brit should always keep his extraordinary ability to come back from behind to win in mind, as he has done so in recent defenses. Although his KO power is daunting, Wilder may actually be one of the more easier fighters to deal with on this list. Expect Joshua to take his time and avoid any danger punches to come through with a stoppage of his own.
Luis Ortiz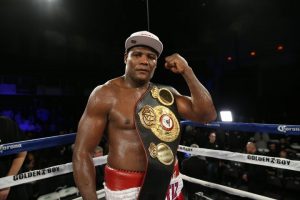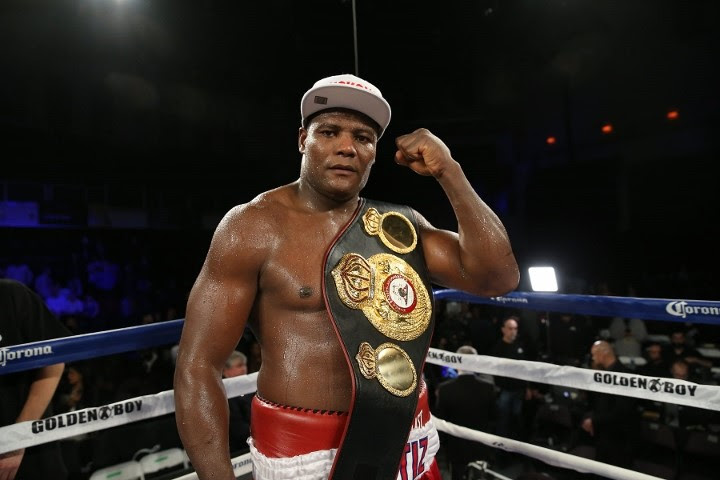 The man who calls himself 'King Kong' would be a handful for Joshua, but only if he allows himself to be dragged into a toe to toe war. Ortiz is a good counter puncher and is heavy handed. However, he is also slow of foot and lacks lateral movement. But so does Joshua! It is within the hand speed that lies the difference. The three title holder is superior in that regard.
The former Olympian would have to take his time to break Ortiz down and resist any urges to have a tussle. That would be great for the viewing audience but not so great for the champion. A clinical performance is the key, but Ortiz does have a much better chance than Deontay Wilder of pulling it off. Expect a technical, if slightly mundane approach from Joshua.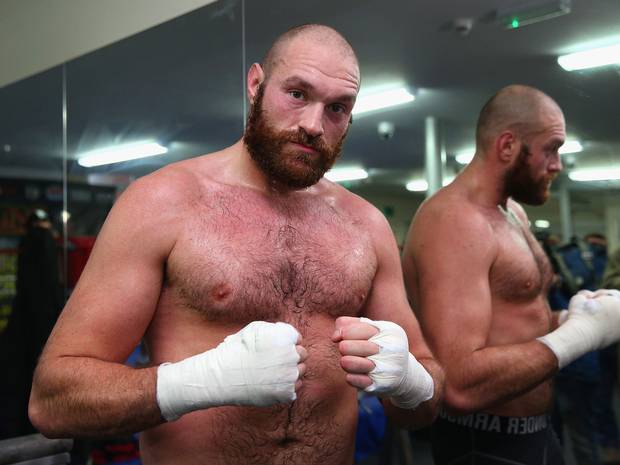 The 'Gypsy King' has not fought since upsetting Wladimir Klitschko in Germany back in November, 2015. He wanted to initially return to the ring this month but a hearing over doping allegations has become an obstacle. He is hoping to fight again in September. But each month that passes by cannot be good for him. It is hard to tell how the current Tyson Fury would perform against Anthony Joshua, so why don't we assess it based on his time before he took a long hiatus.
As he showed against Wladimir Klitschko, Fury has the talent for coming up with some very effective tactics. He may have shown his wild and clumsy side against the likes of Steve Cunningham but when he knows that he is in with an opponent that has a serious chance of defeating him he is like a different fighter! Composed, skillful and full of focus.
Joshua v Klitschko is the heavyweight fight that all of Britain wants to see. Having demonstrated a decent jab, competent footwork and having the talent to use his opponent's strengths against them, this fight would maybe be the hardest one for Anthony Joshua! Walking forward in straight lines, as he usually does, would not do the London boxer any favours but he does work his guy out in the end.
He might not look or act like the part, but Tyson Fury has the best chance of frustrating and ending Joshua's reign.
Too hard to call in terms of a winner and how a fight would pan out right now.
Joseph Parker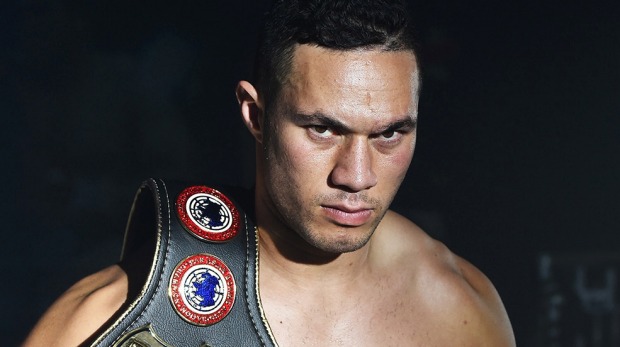 The undefeated New Zealand WBO heavyweight champion has been making some big noises around the world. Eddie Hearn has expressed interest in his man getting it on with Parker although that may be a while yet.
Although the Auckland man has good hand speed and power to boot, he can be forced to take a more cautious approach by somebody with a high work rate. Joshua's jab would probably be an issue and make Parker think twice about unloading on him. Parker's superior footwork would be a moderate frustration but he may ultimately come up short on the scorecards.
Expect this one to go the distance with Joshua's hand raised at the end after Parker being unable to get close long enough to do much damage.
Alexander Povetkin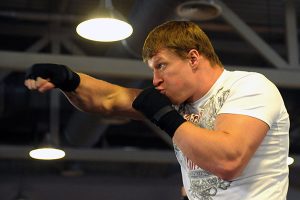 Povetkin's reputation isn't in tip top shape with the fans right now after being fined earlier this year for failing a drugs test while competing. He made a successful return to the boxing ring just recently and it would be interesting to see if he is granted a title opportunity after all the shady going on's in recent times.
If he is then expect a high work ethic and many attempts at throwing the overhand right. The Russian needs volume to stop his opposition and has was demonstrated against Wladimir Klitschko he is unable to nullify a good jab, something that Joshua possesses. Povetkin's elusive style would make for an entertaining fight but height and reach disadvantages would go against him. He would physically find himself out of his league.
Kubrat Pulev
Kubrat 'The Cobra' Pulev throws a good shot to the body and has showed to use the jab to set up any following punches. But to use Wladimir Klitschko yet again as an example, he cannot get past the jab of a bigger man and was eventually toyed with before being stopped late.
You should expect a defense against Pulev to go more or less the same way with the Bulgarian having very little chance of coming through victorious.