Gennady Golovkin vs Canelo Alvarez Fight Preview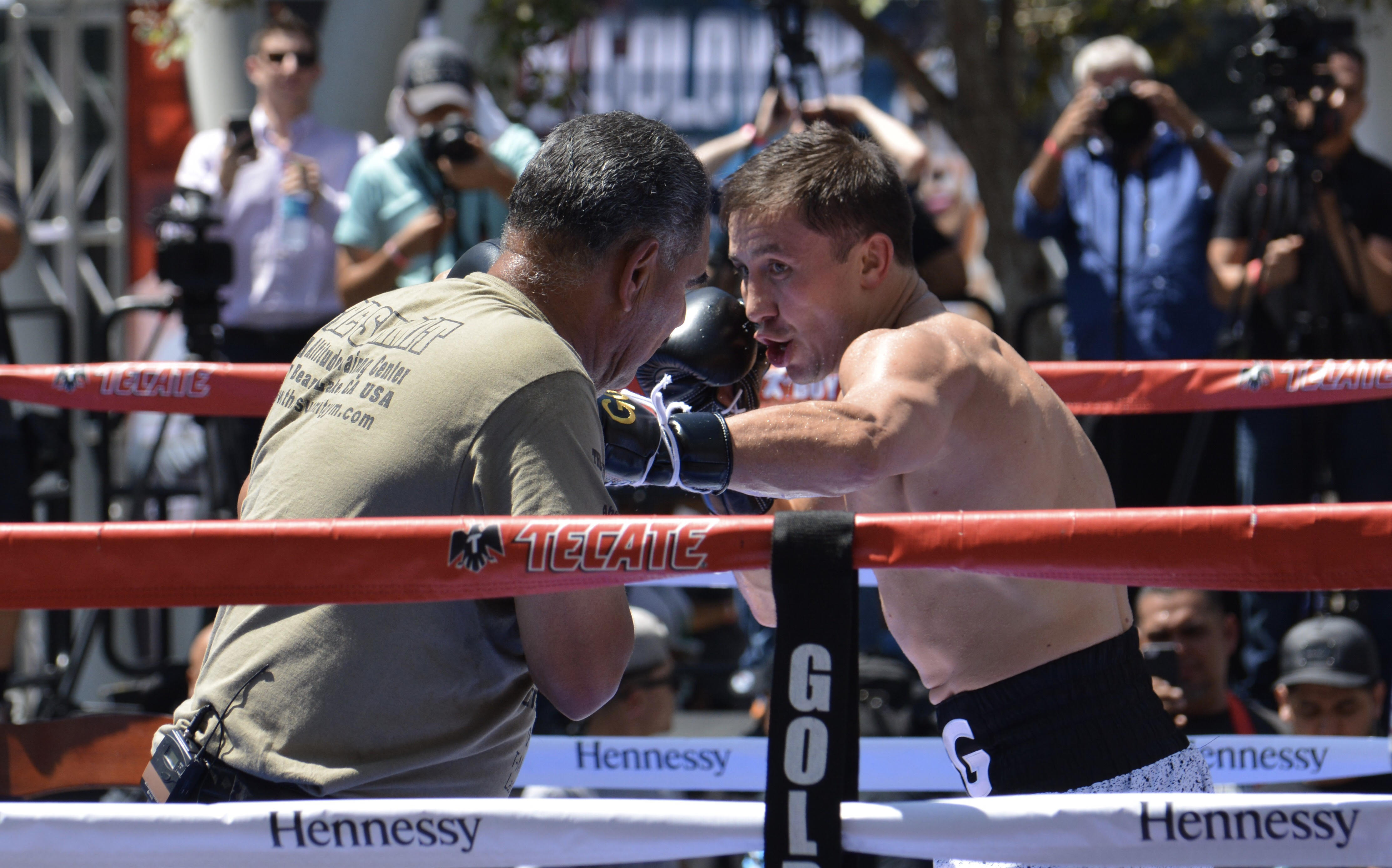 Even though the recent Floyd Mayweather–Conor McGregor event captured the imagination of the casual sports fans, there's only one bout that's getting the hardcore fraternity all steamed up. Gennady Golovkin and Saul 'Canelo' Alvarez will meet on September 16 in the T-Mobile Arena, Las Vegas.
Whenever this bout was first being talked about I was around 70-30 in favour of a Golovkin win. The Kazakhstani beast was blazing through all comers and giving off an air of invincibility. The Daniel Jacobs win in March of this year has tempered many fight fans' enthusiasm slightly and I'm of the same opinion. GGG appeared to struggle for large spells against a man he was expected to dominate at the very least or possibly blast out altogether. Despite an early knockdown, Jacobs coped well with the power and strength of the middleweight king and even backed him up on occasions with his fast, slick counter shots.
One man who was touted to face Golovkin in recent years was super-middleweight Carl Froch. The fight failed to materialise and Froch retired instead, but he has been weighing in with a prediction on how this one will play out.
"If I had to pick a winner, I'm picking Canelo Alvarez to beat Golovkin," Froch told IFL TV. "I think Golovkin is past his best, I really do. I've not been impressed, because he gets hit too much. He's getting old."
Some have been reading a lot into the fact that Golovkin came into camp a little pudgier than usual, as borne out by the check weigh ins as well as a soft gut slightly mushrooming over his trousers in the promotional photograph session. His weight now appears to be on point though and astute observers reckon it could be a ploy to add extra strength to his game. Canelo, meanwhile, has been putting out videos of himself looking fit and sharp, doing punching routines with his coach involving a swimming noodle of all things!
As previously mentioned, Golovkin had looked quite the monster before his last fight with Danny Jacobs, where he struggled with the size and speed of the younger man and won by narrow margins on the cards. Before that he had shown many facets to his game including the jab and distance breakdown of Canadian power-puncher David Lemieux; the arcing right hand finish of Mexico's Marco Antonio Rubio; the ability to knock out Australia's Daniel Geale at the same time as Geale was landing a punch of his own; the crunching body shot finish of Matthew Macklin and the patient systematic beating he put on Manchester's Martin Murray in Monaco. He will need to call upon multiple skill sets to get past Alvarez.
Canelo has been on a nice run of wins himself since dropping a wide decision (apart from CJ Ross' inexplicable drawn scorecard) against Floyd Mayweather. In his last fight he raked in the Pay-Per-View buys in an all-Mexican grudge match with Julio Cesar Chavez Jnr. In reality Chavez Jnr, despite size advantages, was a weight drained parody of a once decent, but no more than that, fighter. That is a running theme in my opinion of recent Canelo contests – there seems to be an asterisk against a few of the wins. The knockout of Liam Smith was against an inferior paper champion, being brought across the water to hand over his belt. Smith gave it a good go, don't misunderstand me, but he was never on Canelo's level and most knew this.
Amir Khan was brutally dispatched by Alvarez and despite being a recognisable name, making a commendably audacious move up in weight, Khan was always brittle chinned at his natural weight class so jumping up two divisions against a known puncher was asking for trouble. James Kirkland is an exciting fighter who can hit hard but was weight-drained, had been knocked down and out by lesser men than Canelo and was duly dispatched. I give Canelo a lot of credit for accepting the Erislandy Lara fight and beating him, although some say Canelo lost – I don't agree that he did. The win over Miguel Cotto looks good on paper but this is an ageing Cotto campaigning up at middleweight and Canelo posted a safety-first performance.
Maybe you are reading this and disagree with my assertions? If so, leave a comment below.
Finally, for a prediction. I'm conflicted and think it will be close but my tip is for Golovkin's size and strength to play a factor, especially if Canelo tires into the final rounds, as he tends to do. Golovkin by a couple of points on a couple of cards and a drawn card possibly, but GGG to snatch it after a hard-fought affair.