Gennady Golovkin's Super Fight Has Finally Arrived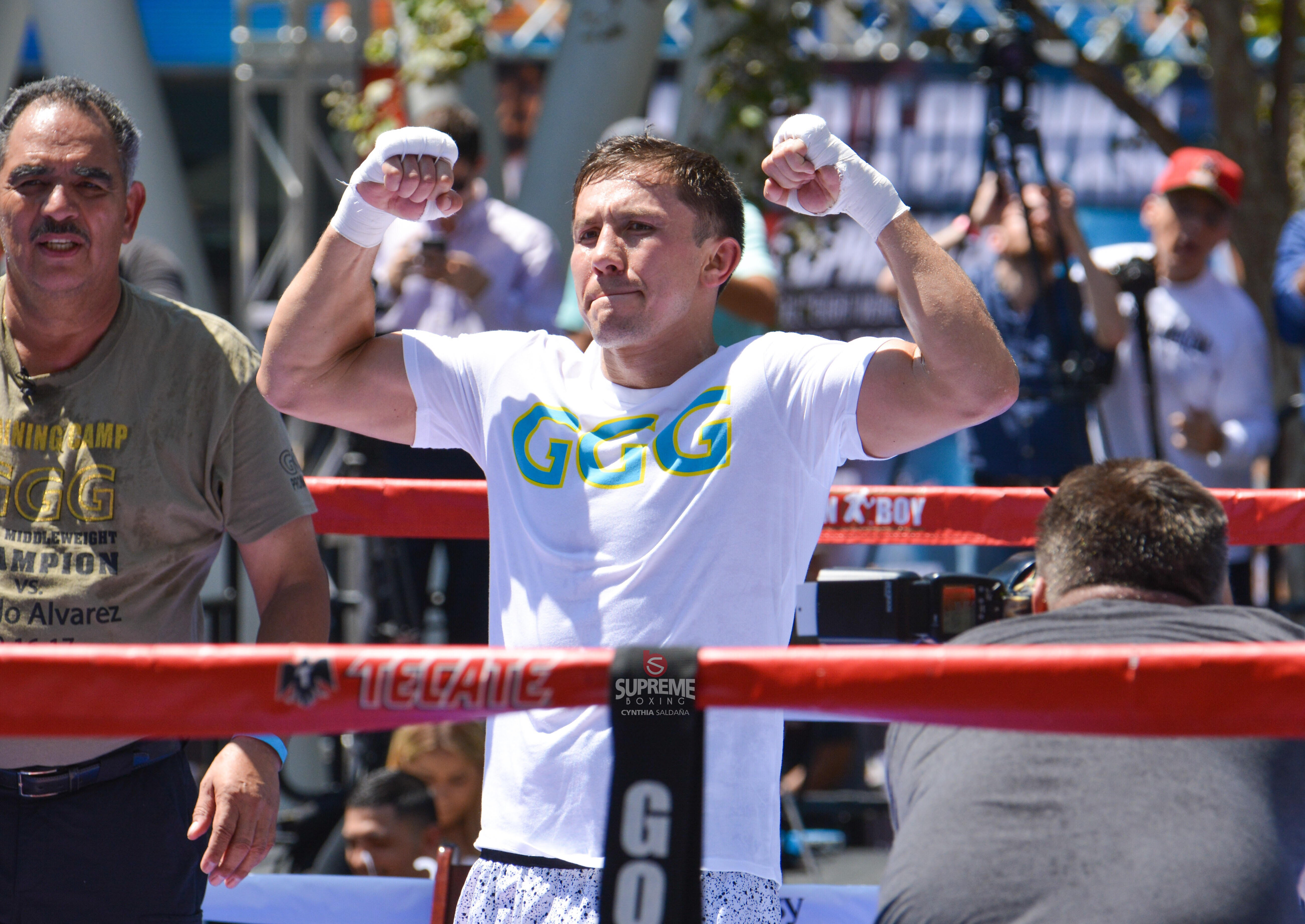 On Sep. 16, lineal middleweight champion Gennady Golovkin well defend his crown against Mexican superstar and former two-time champion Saul Canelo Alvarez inside of the T-Mobile arena in Las Vegas, Nevada on HBO pay-per-view.
Golovkin has been a professional in the sport of boxing for over 11 years and counting; with a perfect record of 37 wins against no losses with 33 knockouts to his credit. Still, if there is something that stands out about the Kazakhstan star it would be the fact that he has yet to secure a career defining legacy fight…until now.
Golovkin has been a champion as far back as 2010, yet it took him a while for his popularity to reach the masses. His first fight on HBO took place in September 2012 against Grzegorz Proska inside of the Turning Stone Resort & Casino in Verona, New York, as Golovkin scored a one-sided fifth round TKO victory that got everyone watching excited.
Several defenses of his titles would follow as well as several HBO showcases, against solid championship level fighters like Gabriel Rosado, Matthew Macklin Marco Antonio Rubio, Kell Brook, Martin Murray, David Lemieux, and most recently Daniel Jacobs, who he narrowly defeated this past March inside of Madison Square Garden to secure the Alvarez fight.
All of those names are respectable and some of them really stand out and they all played a role in helping raise his star status to the point where he is now. But none of those names presented the type of super fight that Alvarez does.
Having been around the Golovkin camp a few years, you could sense just how important it was for them to want a really big super fight. The Alvarez fight, in particular, is a contest that Golovkin and his team have been looking at for the past few years.
"We have been talking about this fight for years. The last few years. I lost interest because Golden Boy kept saying 'No, maybe after the next fight', I remember the situation after that Amir Khan fight where I went into the ring. Oscar De La Hoya said, 'This is a good day for us and I will call triple G's manager tomorrow'. I think it was hard for the fans. The fans are hungry for this fight. After the Julio Cesar Chavez fight, I believe this is more possible for us and I saw Canelo's face in June and he is more serious. He is ready. It was not Canelo; it was Golden Boy who was not ready."
Golovkin trains inside of the Summit Gym in Big Bear, California under his longtime trainer Abel Sanchez. Over the years, Sanchez has had the chance to get a sense for his finest true thoughts on competition and knows just how important this match is.
"I've never seen Gennady frustrated other than when [Felix] Sturm refused to fight him and the WBA kept giving him opportunities to avoid his mandatory obligation. I could also see you have a frustrated last year when three of the top middleweights wouldn't fight him and Kell Brooke had to step up. To the plate to save the day last September in London," said Sanchez.
Golovkin reportedly has had over 400 amateur fights and at 35 years old he surely has had a little bit of wear and tear over the years.
The fight with Danny Jacobs was a very tough one; closer than some would have expected also.
Still, at the same time, he appears to be 100% focused and ready for this big opportunity. It's one of the reasons why Golovkin remains a slight favorite heading into September 16.