What Does The Next Chapter Have In Store For The Career Of Amir Khan?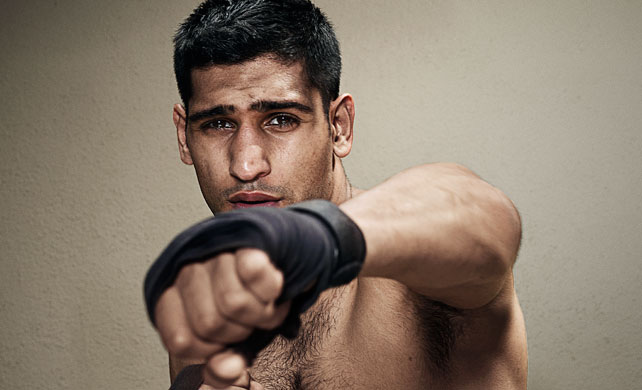 It has been 15 months since two weight world champion, Amir Khan faced his then latest challenge, fighting Mexico's current superstar Saul 'Canelo' Alvarez. Khan performed surprisingly well, outboxing him until a huge right hand landed flush and made the Brit freeze as if he was laying on the ground wearing very little in the middle of a halestorm in the 6th round.
That put paid to Khan's brave attempt at campaigning at two weight classes removed from his own natural division of 147lb to try and become a middleweight world champion. And we have barely heard from a peep from him since. Well, at least in regards to his boxing career!
It seems like an eternity since it was obvious that plans for a once defeated Khan was going to be built up in America so the public could get acquainted with him there before executing the same promotional strategy they had with Ricky Hatton and eventually have Khan fight Floyd Mayweather. However, a couple of more defeats to Lamont Peterson and Danny Garcia scuppered that idea. Several fights against names, whose moments of glory had long past them, took place before Golden Boy Promotions setup the Alvarez v Khan bout. And now it seems like Team Khan have run short on ideas on how to convince the public to put their hands in their pockets to watch him fight again.
Fluffy statements from Amir have surfaced every now and then proposing a couple of possibilities such as stepping into the cage against UFC fighter, Conor McGregor and more recently a rematch with now WBA titleholder Lamont Peterson. But there has been very little follow up to his words, suggesting that Khan is still trying to figure out what road to take.
There is very little doubt that it would be a sensible recommendation for Khan to resume fighting at welterweight and forget any idea of going up any higher. His boxing style can still cause problems for middleweight fighters, but his one punch knockout loss against Alvarez simply suggests that it would be too much of a risk to go back up. And besides, the welterweight division is stacked with striking names like Keith Thurman, Errol Spence Jr and even Kell Brook.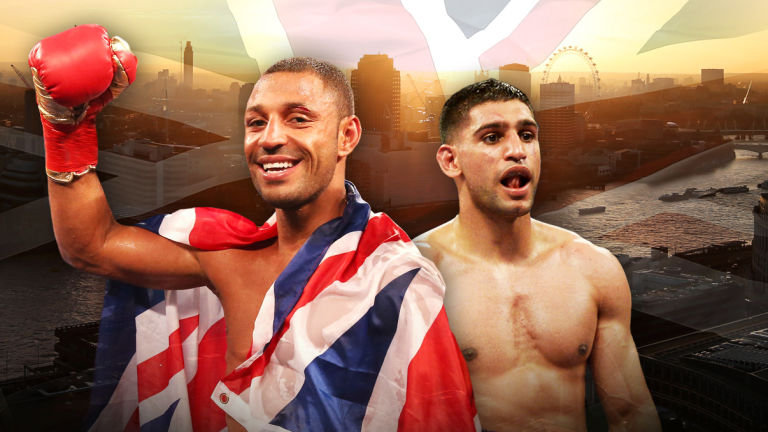 Speaking of Brook, even though the fight has been talked about for over six years now, it would be a good time to finally set up the battle between two of England's best welterweights. Both have now faced knockout losses in their last fights and it seems like Eddie Hearn has done a decent job up until now of hyping up the bout. The Sheffield man is probably in a slightly better position in terms of having available options, but the marketing for Khan v Brook is ripe. If it does not happen next then it is hard to see when it could.
The only other feasible route would be for Khan to knuckle down and work hard to get back in the championship queue. And that could mean dealing with mundane opposition for a while because there is a fair chance that his name has taken too much damage right now to be considered appealing to the masses, especially in the US.
Khan did mention that he wants to have a comeback fight in December and hopes that will pave the way for the rematch with Peterson. But of course, that could depend on who he fights next, where it will be and how good he performs. Peterson is a much wanted man right now and his name has come up as a potential opponent for the likes of Errol Spence Jr and Jeff Horn. Having not fought since February, it is realistic to expect that the champion will fight early in the new year, at least. And if Khan does fight in December then he may have to wait several months for that opportunity to materialise.
So, this really only leaves a fight with Brook or going down "the hard graft route" as realistic suggestions.
It is going to be a tough way back.