Gary Cornish v Sam Sexton Fight Preview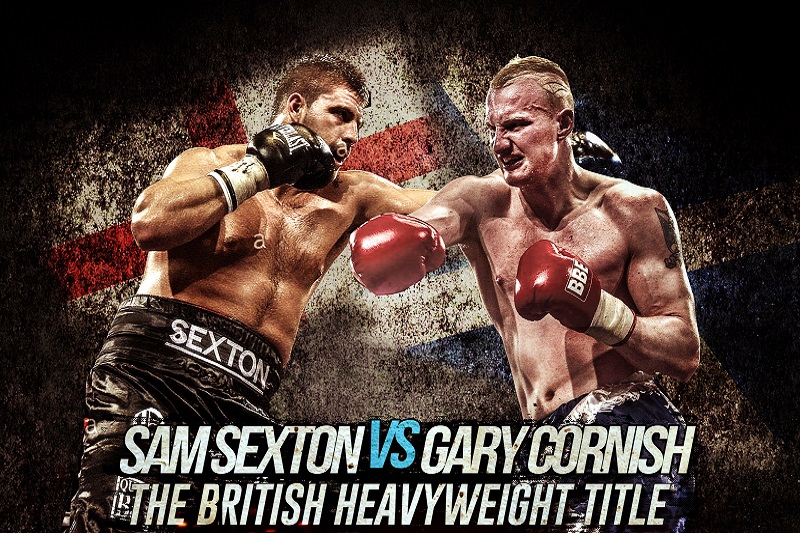 Scotland's Gary Cornish will attempt to become the first Scot to win the Lonsdale heavyweight belt when he fights Sam Sexton in a British title fight on October 6th at the Meadowbank Stadium in Cornish' land.
The fight had previously been postponed due to a back injury that was inflicted upon Sexton, an event that occurred with only seven days to go before the contest was about to commence. Although there were doubts that the bout was ever going to go ahead, promoter Paul Graham was determined to find a new date and eventually next month's heavyweight battle was rescheduled for then.
Sexton, hailing from Norwich, has had a five year unbeaten run since his KO loss to David Price in 2012, but it is fair to say that his level of opposition haven't exactly been testing. He has fought eight opponents during that run and four of them have lost more than they have won. His best overall wins, on paper, were against Martin Rogan and Larry Olubamiwo. He will bring a record of 23-3-0 with 9 KO's into the ring with Cornish.
The Inverness fighter has won against all three of his opponents since being defeated by now world champion, Anthony Joshua. But similarly to Sexton, his opposition hasn't been flattering, with all three also experiencing losses more than victories. Both Cornish and Sexton had been fighting comfortably at home for their bouts. The Scottish fighter's record now stands at 24-1-0 with 12 KO's.
Sexton has faced higher quality of opponents than the Scot and this should, in turn, have gained him a little more experience. He likes to often use feints but is happy to wait patiently for openings while sometimes circling his opponent. Cornish, on the other hand, prefers to stand in front of his opponents, work behind the jab and use counters. He also has the better hand speed.
The attributes of both boxers should all have what it makes for a reasonably entertaining match. Sexton is the older man at 33 years of age, while Cornish is 30. As you may be thinking, there is little there that should make much of a difference. Sexton will probably not want to stand and trade and will use the ring while using the jab to setup other opportunities. Cornish will want to be up close and wait for his opponent to make mistakes. He likes to throw right hooks upstairs when in close, so Sexton will have to watch out for those.
Gary did reveal that he had been sparring with up and coming world title challenger, Hughie Fury and Stephen Simmons. He noted that Simmons has faster hand speed even though he is about the same height as Sexton. It is probable that he has taken some very valuable experience!
The prediction here is that Gary Cornish will prevail but will have to go the distance to get it. Neither boxer has real knockout power even though the Scot has the method for getting them. Cornish has the superior hand speed but could get frustrated if Sexton is able to keep suitable distance between them both. If he is able to do that then he could very well rack up the points by boxing in and out. But he will be at a five inch height disadvantage as well as being worse off in terms of reach and that will, no doubt, help Gary.
October 6th could be a special night for Scotland!