Callum Smith v Erik Skoglund: Whose 0 Will Go?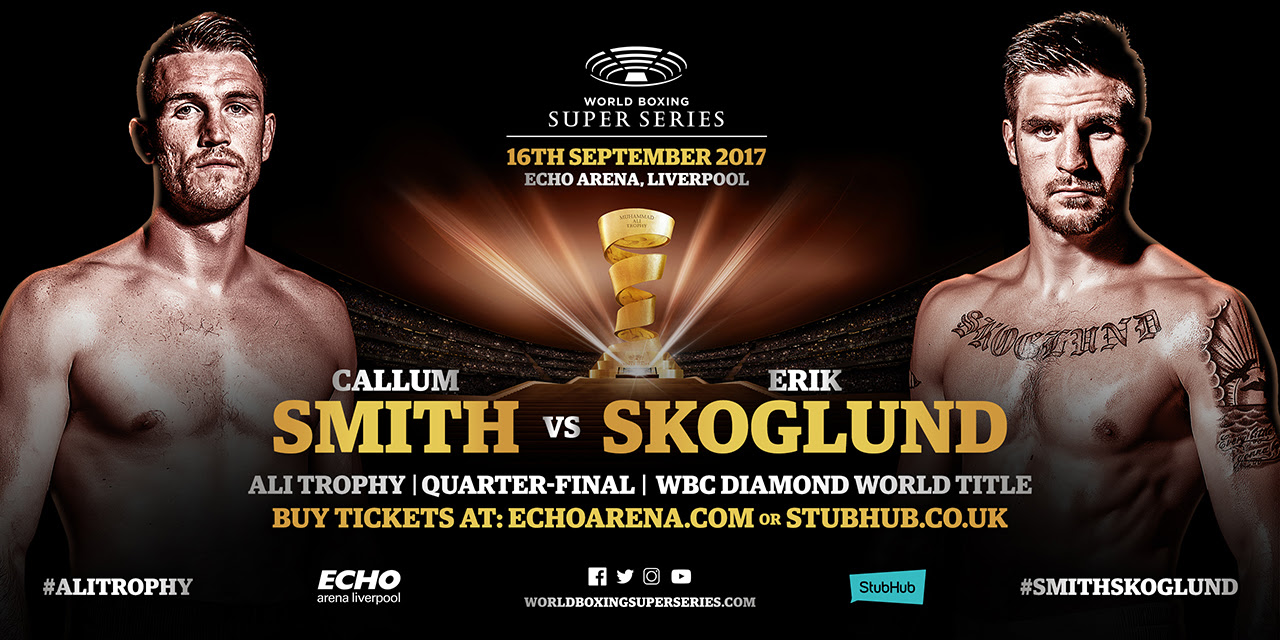 This coming Saturday the second World Boxing Super Series fight between super-middleweights Callum Smith and Erik Skoglund will be taking place at the Echo Arena in Liverpool, England. The winner will potentially win the 'Muhammad Ali' trophy.
Skoglund, from Sweden, finished up with an amateur record of 78-35-1 and started fighting without a head guard in 2010. He has won a few meaningless alphabet titles since then and has also campaigned in the light-heavyweight division. He made the choice to drop back down to super-middleweight for the WBSS in order to participate and potentially compete with the likes of Chris Eubank Jr and George Groves. He will be coming into the ring with a 26-0 record with 12 KO's to his name.
Callum Smith will get home advantage of fighting in England where he was birthed. He won a silver medal at the 2010 Commonwealth Games and made his professional debut in 2012 and has compiled a record so far of 22-0 with 17 KO's. Like Skoglund, he has won a couple of alphabet belts but he did win the European title last year as well as the British championship, which stands out.
In terms of opposition, Smith has faced marginally higher quality. He has fought former George Groves victim, Christopher Rebrasse and had a high profile domestic bout with then unbeaten Rocky Fielding, who he obliterated in the first round. But truth be told, there isn't a whole lot of difference in this area and probably isn't a reflection of anything significant.
Smith carries power in both hands, but throws a good left hook to the body in particular, and his defense is pretty efficient when his opponents are on the offensive. However, as he showed against Fielding, he can get a little too carried away when trying to put his opposition away once he has them on the brink of defeat. Rocky was able to catch him with a few counters a couple of times but he did not have the strength or power to make a mark.
Skoglund, on the other hand, does not really have anything that truly stands out. He is a pretty busy boxer and is quite mobile. He will throw the odd fast combination every now and again. But there isn't much that impresses. He can be frustrating to watch at times because he isn't afraid to clinch a generous amount.
Saturday's encounter between the two has the capacity to be a discomforting one. Smith will likely be on the offensive a lot while trying to score punches on a mobile Skoglund. But the Swede may try and clinch a number of times, ruining any opportunity for a good fight to come to fruition for the fans. Skoglund's chin has not really been tested so far, so how he will take Smith's power is something we still need to find out. And hopefully we do.
The result from the perspective of this author is that Callum Smith will come through after 12 rounds of vexation, and could do so by a unanimous decision.