Part 1 of 2 | Tony Borg gives us an insight into Lee Selby vs Josh Warrington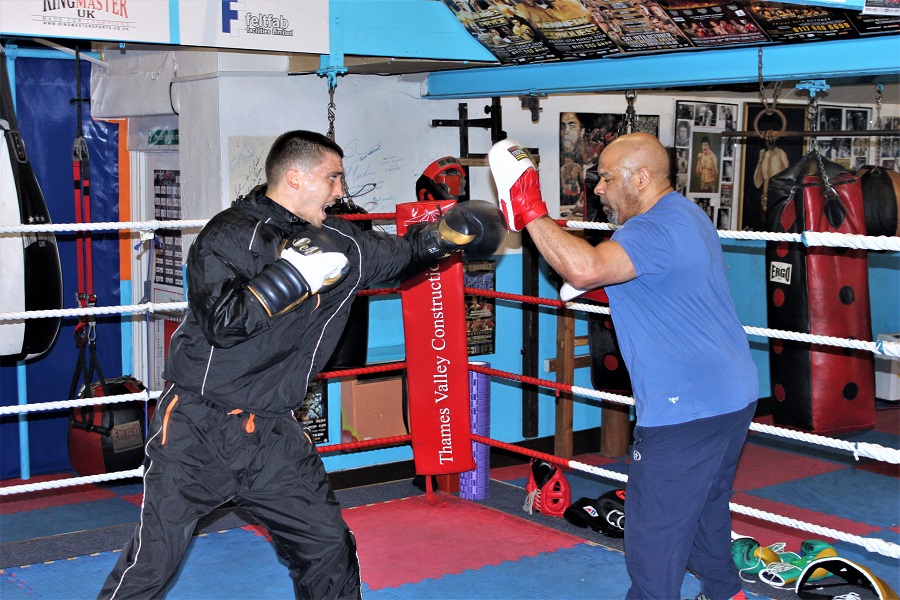 Boxing trainer, Tony Borg has taken Lee Selby from a novice professional and turned him into a world champion. Selby is currently the IBF World Featherweight champion and he defends his belt against challenger and underdog Josh Warrington on May 19.
The undefeated Leeds fighter is 26-0 – Tony Borg shares his views on Warrington. He told Ringnews24.com:
"He's gutsy, he's confident, good little worker, busy all-rounder – I just think he's above average. He's a very good fighter but Lee Selby is an elite fighter, a level above."
Tactics can be very important in boxing when trying to outwit the other corner. Get it wrong, and it could mean defeat. Borg doesn't study his opponent too much:
"Very little, Lee watches even less than me. We find out who were boxing, have a look, southpaw or orthodox, whether he can punch, whether he is busy and that's about it, really.
"Then I'll have a look – we don't spend too much time on it because we allow a boxer to do what we all him to do.
"We can watch loads of fights of a fighter coming forward doing this and doing that, but he only does that if you let him do it. If you have to throw left hooks to the body and if you're hitting him with right hooks, he won't be able to throw left hooks to the body, will he?
"We will negate anything he wants to do, we will negate it."
Many fighters dread training camp, getting up on those lonely mornings and putting their body's through hell In a bid to be victories in a fight that may only last seconds. But in boxing if you don't dedicate yourself 100 percent you aren't going to get far:
"Lee Selby is the ultimate pro. He puts on weight obviously as he is a very big guy for a featherweight, so he carries a bit of weight but it's not fat.
"He doesn't blow out and go eating rubbish. He doesn't go drinking, never touches alcohol, doesn't go to night clubs, doesn't mess around whatsoever, and he's always training.
"So what we do is say: "Listen Lee you've got plenty of time for this fight, have a week or two weeks off over Christmas and New Year with the Mrs and gradually come back in and do a little bit of running".
"We just feed drip him little bit by little bit then we'll say: 'Right we're going into training camp now and we're going to go for it, otherwise he'll do too much.
"He doesn't get up in the mornings and go 'Oh God, training today when he gets up in the morning he can't wait to get out of bed and get to the gym.
"He is a freak honestly. I know when I was boxing and a lot of the other boxers go the gym they wake up in the mornings and go 'Oh God, training, they dread it, but he can't wait for it.
Under the tutelage of Tony Borg, Lee Selby has grown from a boy to a man and his trainer sees something in him that Josh Warrington can't stop:
"His discipline, his size, his strength, he's all-round, he can be a very nasty spiteful boxer. You haven't seen anything over 70 percent of Lee Selby there's so much more there.
"When your champion, you're hungry for a fight, you got to get up for it, you're nervous – you got to dig in deep, as he was with Smith and a number of the other fights after that.
"But, once you've actually won that world championship you lose your way a little bit. Because you're thinking 'right just go in there and win the rounds, round-by-round and take your belt home.
"So he's never been pushed, he's never been in the situation where I say 'listen Lee, its close, this fights close! You got to dig deep you got to go for it this round. He's never had to do that. If there are one or two close rounds, Lee Selby will pull it out of the bag and turn it upside down."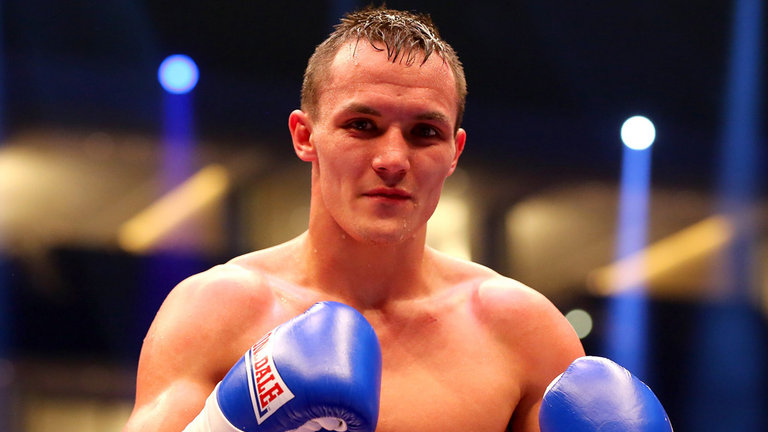 (Above: Josh Warrington is currently 26-0)
Warrington has hometown advantage but he doesn't think that will affect Selby's performance:
"He's a very grounded person anyway, he's cherished. He's looking forward going to Leeds, not because of Leeds; he knows all the crowd will be against him. The atmosphere he loves it. He's been to Ireland; he absolutely loved it in Ireland. He's been over to America – he loves that, he soaks it all up and thrives on it."
Selby has been with coach and mentor from day one, a proud coach explained:
"I've had him since day one. I didn't get him with the amateurs; he came to me and told me he wanted to turn pro.
"I said: 'Let's have a look and take it from there". He changed in a couple of weeks, he was struggling and I explained to him, I said: 'Listen there's boys in this gym that haven't got the talent you got but they got dedication and they've been here a year or two. But, they all train like pros and live like pros. They don't eat rubbish, they don't drink rubbish. It was all sensible.
"So, I said: 'All that ability you got they'll meet it with their determination and their fitness and they'll beat you at his level.
"I said: 'Once you start training like them with your ability, there's nothing holding you back. I said that from day one. Him winning the world title was a little bit beyond my expectations. I was positive he would win the British and possibly got for the European – I always felt he was definitely at that level."
Part 2 coming soon…