Liam Williams promised future world title shot against Liam Smith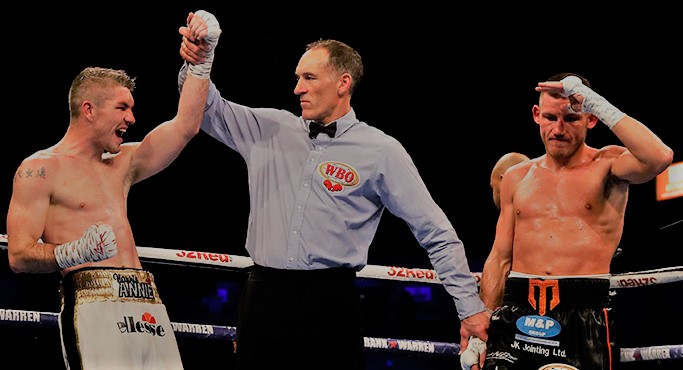 Liam Williams performed well in 2017 but didn't get the results he would have wanted. He suffered two back-to-back defeats at the hands of Liverpool's Liam Smith in two tightly contested fights.
A disappointed Liam Williams told Ringnews24.com:
"There's not too much to talk about, really. I believe I was on very good form, I was bossing the fight. I was first to everything he was trying to do. I was out classing him in most points in the fight, actually. And obviously it was very unfortunate the way things ended. It was what it was really and that's what brought on the second fight."
The boxing world was split after the first fight and a second fight was made seven months later to settle the score.
"It was a good technical match. There was a couple of rough moments but not too many. It was a good match-up, I thought I just done enough to nick the fight. I won't go on about the decision to much, it was one of those fights were it was close enough to go either way. Congratulations to him and well done."
Losing for Williams was new, as he had not previously tasted defeat as a pro in seventeen contests. But he didn't let it affect him.
"It didn't affect me at all, to be honest. It's only done me good, both fights were tough. I knew I had tough fights and that gave me motivation to push through the training camps."
Williams would like a third fight and shared some exciting news for the Ring News 24 readers:
"Potentially, yeah – I'd like to get that third fight. I understand he's not too keen on getting the fight made because it's a tough fight for both of us. From his point of view he probably thinks he doesn't need to fight me again. I'd probably look at it that way, myself.
"After the last fight obviously it was very close. Liam Smith and Frank Warren said to me 'that if he goes on to win a world title, I get first dibs if he comes back with it'. I hope they stick to their words, that way we could potentially see the third fight. "
Williams suffered damage to his hands in both fights and wanted to make clear that he isn't making any excuses by revealing:
"I damaged my hand in both my fights. I fractured my left hand in the first fight. I thought I fractured it again in the second but it was just very badly bruised. I've got a bad right hand, anyway, and that was very painful in the fights. It did play a part but I'm not going into that as it makes it look like I'm pulling out excuses and I'm not. It did play a part but it's just one of them where, if you get injuries, you just got to live with dealing with them, either pack it in or deal with them – stop whinging about it."
Williams's future looks promising and his fans will be hopeful 2018 can bring title opportunities his way.