Liam Williams doesn't want to fight for s**t money; wants to keep fighting at a high level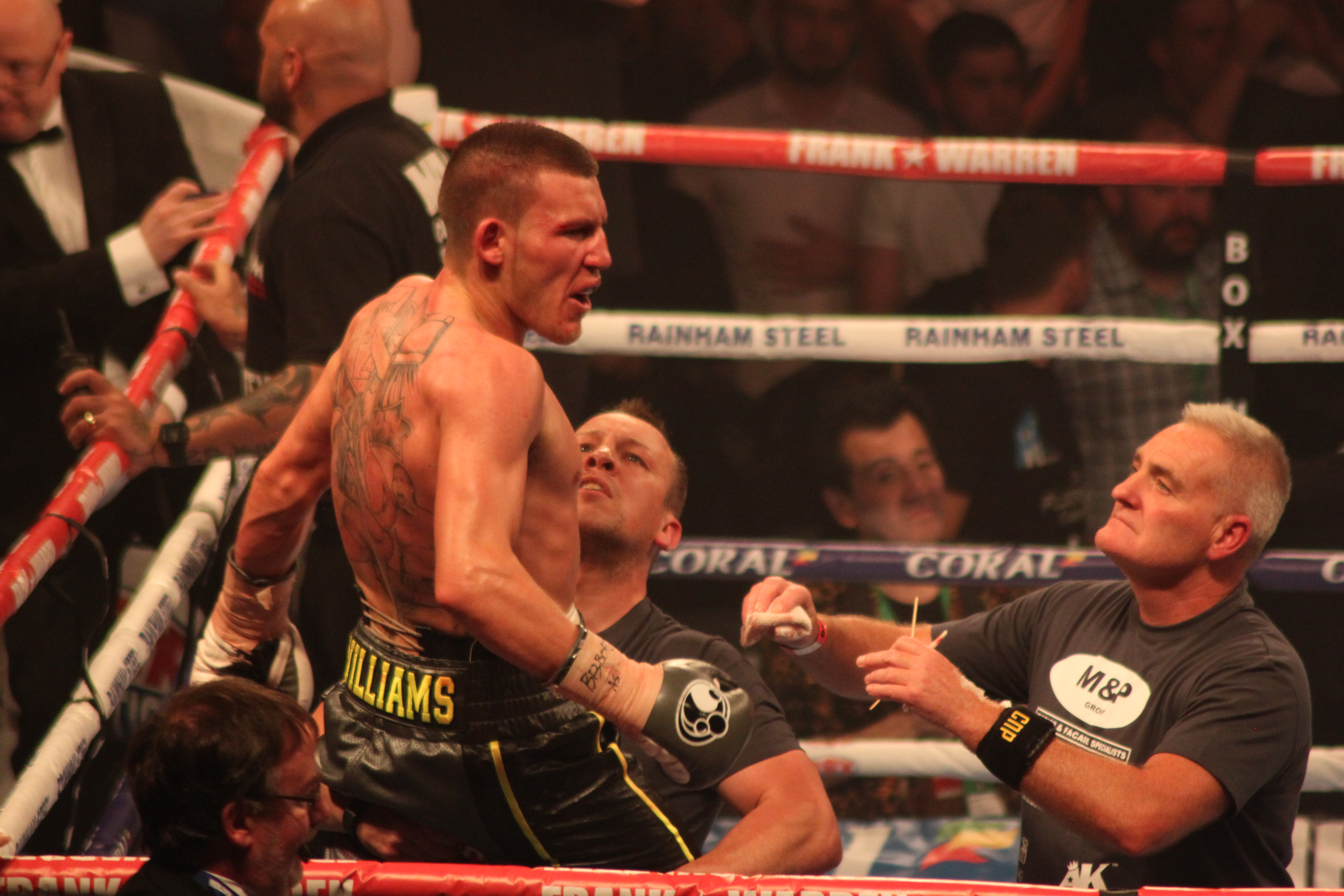 Liam Williams revealed to Ringnews24 that he has been promised first dibs at a world title shot should Liam Smith become world champion.
Too much emphasis gets put on a fighter's 0 by fight fans but some boxers say a loss was the best thing that happened in their career.
A once disheartened Williams has changed his way of thinking. He told Ringnews24.com:
"There are obviously two sides of the coin. For a little while I was disheartened, I was very disappointed and whatever. Now, I look back and think you know what? It's not a bad thing. I fought a four time world champion and potential two time world champion to be. I lost but the first one, I thought I should of won and the second fight I lost very narrowly. I suppose I can take positives from that and it just goes to show, I'm on that level and deserve to be world champion or definitely fighting for world titles. "
The British super welterweight title is vacant and the opportunity to fight for the Lonsdale belt could be on the cards.
"Potentially, I could fight for the title, if it's the right fight and the money is there. I know it's not all about money; I don't want to come across that way. At the end of the day, my last two fights have been very nice earners and I'm not really interested in going back down and fighting for s**t money – I want to be in big fights. I've showed my level and I deserve to be at that level – I don't think there's anything bad saying that."
Williams shared his plan for 2018:
"I want to have three fights if possible. I'm fighting on April 14th which is an eight-rounder. There's potential of a British title fight. They're the only two fights I want besides either the European or world title fights. "
Williams returns to the ring on the Fire and Ice show at the Ice Arena Wales, Cardiff. Williams's opponent has yet to be announced.
"You've got as much as idea as me – I don't have a clue who I'm fighting. To be honest, without sounding stupid, I don't care who it is. I'm motivated. I'm going to be on good form and I just think I'm going to go through them."
Williams admits he has still to learn but wouldn't hide from a world title shot in 2018:
"It would be stupid to say I wouldn't want a world title fight in 2018. It just depends what comes up, it needs to be the right fight because you could say I'm still relatively in experienced. I've had 19 fights, I'm experienced but I still got a lot more to learn compared to a lot of these world champions and contenders."
Finally, Williams had a message for his boxing fans:
"A massive thank-you for all your support and I'm sure we'll have another big year ahead. Fingers crossed we get those big fights, and again, fingers crossed; hopefully they can be in Wales. "