Lloyd Honeyghan: The Raggamuffin Man
With all the fragmented titles available on the world scene these days, winning more than one is no longer the feat it was. However, winning an undisputed title from an unbeaten champion is something few boxers achieve, Lloyd Honeyghan managed just that in 1986 when beating the feared and very highly rated Donald Curry.
Take a look back with me at Lloyd's fantastic career, one of the best champions this country has produced……..
Lloyd turned pro back in 1980 with a points win and kept winning, until he faced Cliff Gilpin for the British title. Although down in the second round, Honeyghan took a wide win over twelve rounds, a result he repeated in his first defence of the title.

Honeyghan's career really began to take off in 1985. He faced Gianfranco Rosi, in Italy, for the European crown. A fight which he won with a third round KO. Rosi was 32-1 coming into the fight and went on to win both the WBC and then IBF light-middleweight titles. He held the IBF version for five years, eventually losing in his twelfth defence. Not many British fighters have won a title in Italy, and Lloyd's performance looks even better in hindsight given the success Rosi had as a world champion.
Honeyghan rounded off 1985 by adding the Commonwealth title and regaining the British title he had vacated, by beating the dangerous Sylvester Mittee on a cut. Mittee however had been down twice and would have been beaten anyway.
If '85 had been a good year, 1986 was to be sensational for the 'Raggamuffin Man', as he faced the number one contender to Don Curry, the experienced and tough Horace Shufford, who was on a seven year unbeaten streak. Lloyd won by a spectacular knockout in the 8th round and was now in a position to fight for the WBA, WBC & IBF crowns held by Curry.
By this time in his career, the unbeaten Don Curry was considered unbeatable and on an unstoppable rise up the P4P rankings, he had unified the world welterweight titles with a stunning second round KO of Milton McCrory, the WBC champion in 1985. There was talk that he was the man to end Hagler's reign as the champion at 160lbs, and he had looked nothing short of deadly at welterweight. He was known as the 'Lone Star Cobra', and possessed lightning fast reflexes and a stunning punch. The left hook that floored McCrory in their unification match was incredibly fast, the right that followed the knockdown stretched poor Milton out flat. Prior to this bout Curry had also twice beaten the dangerous Marlon Starling over twelve and fifteen rounds, and had demolished Colin Jones in ruthless fashion.
The match between Curry and Honeyghan was made for September 1986, at which point Curry had been the champion for 3 and half years. Looking like he stood no chance at all, the British press were hoping that Lloyd would not embarrass himself, and the both the American press and Curry himself were openly scathing about his chances. Lloyd stated that he would smash Curry's face in, a boast believed by no one but himself.
The fight itself took place in a strange atmosphere in Caesar's Atlantic City. Tickets could not be bought for the fight, it was thought a mismatch, and the high-rollers there by invitation from the casino at ringside were stunned as Honeyghan came out and took charge in the opening round, looking not a bit over-awed by the magnitude of the task at hand.
The second round was where the upset really started to take shape, Lloyd was boxing superbly and had Curry reeling all over the ring with a stunning right hand. How Curry didn't go down no one will ever know, his legs had totally gone.
Curry had a better third round, and also managed to stay out of trouble in the fourth. The fifth round was another barnstormer from Honeyghan, staggering Curry with a right hand, and battering him all over the ring. No one had ever seen anything like it, Curry was shellshocked at the punishment he was taking, and Honeyghan looked relentless in his attacks.
Coming out for the sixth, Curry was looking desperate. He had been ouboxed and outfought and looked on the verge of being KO'd, things just got worse for him in the sixth. Staggered again, he did well to make it to the bell, but it was stopped while Curry sat on his stool. Curry was cut, bruised, beaten and had a broken nose, Honeyghan had indeed done as he said he would and smashed up Curry. Honeyghan was ahead on all three judge's cards at the time of the stoppage. It was an amazing upset, one of the biggest in the sport, and one of the best 'away' world title wins for a British fighter. Lloyd became the first British fighter to win the WBA,WBC and IBF belts, and the world was at his feet. It was a welcome boost for the game in Britain, with McGuigan recently having lost his title to Stevie Cruz, and Bruno being KO'd by Tim Witherspoon.
Curry went on to win the WBC 154lb title, but was never the same again after the beating Honeyghan gave him. Lloyd got on with the business of defending his titles against Johnny Bumphus, a former WBA 140lbs titleholder.
Only the WBC and IBF titles were at stake, Honeyghan had given up the WBA title rather than fight the South African Harold Volbrecht. Bumphus was battered to deafeat in two rounds, setting up a fight with the future WBC and IBF champ Maurice Blocker.
The unbeaten Blocker became the only man to take Honeyghan the distance in his reign as champion but was outpointed over twelve rounds. Next up for Lloyd was another former WBA 140lbs belt holder, Gene 'Mad Dog' Hatcher.
The fight took place in a bullring in Marbella, and Hatcher promised to come out and stop Honeyghan, but it was foolish talk. A mere 45 seconds into the first round, Honeyghan brutally and savagely KO'd Hatcher, who was in some distress afterward.
By this time Honeyghan had dropped his previous skillful style of boxing and was trying for the knockout with one blow, and was about to come unstuck in very controversial fashion in his fourth defence. Trying to match Jim Watt's post war British record of four successful would title defences, he was given a stern test by Mexico's Jorge Vaca, a tough customer from Guadalajara. Lloyd's hands were proving fragile and in a close contest he was deducted two points for an accidental headbut that left Vaca's face a torrent of blood. The fight went to the scorecards, and Vaca got the verdict. Many howled at this decision as the headbut was deemed acidental, but Lloyd was deducted two points! The WBC convention was on in London at the time and many muttered darkly that the Mexican Vaca had been gifted the win. A despondent Honeyghan talked about retirement, but Mickey Duff secured a rematch with Vaca for the following year.
When the bell went for the rematch, Honeyghan went for Vaca right from the off. It was a gamble, but paid off in the third when Vaca folded under a ferocious barrage, and couldn't beat the count. Lloyd was the WBC champion again, and became the first British fighter since Ted 'Kid' Lewis to regain a world title. The IBF belt was not at stake, Lloyd having been stripped of the belt after the first Vaca fight.
Next up for Honeyghan was a defence against Yung-Kil Chung, a fighter from South Korea. Sporting a new and unusual haircut with a blonde highlighted circle above his forehead, Lloyd went straight out and began to pummle Chung, until in the fifth round he collapsed claiming a low blow. Writhing on the canvas in a manner that would have pleased Hollywood, Chung refused to fight on and Honeyghan was awarded the TKO victory. Also in the card, Marlon Starling had lost his WBA title in a NC with Tomas Molinares, having been KO'd with a punch that landed after the bell to end the sixth round.
Starling was thought to be no match for Honeyghan when they met early in 1989, but Lloyd was in for a shock. Starling boxed the fight of his life and absolutely schooled Honeyghan who employed roughhouse swinging tactics that just didn't pay off. Time and agin he would rush in and Starling would rake him with sharp counters that caused a nerve to swell in Honeyghan's cheek. Although he managed to rock Starling once with a good right hand, Honeyghan was receiving a painfull beating, and desperately tried to get on his bike and outbox Marlon. With exhaustion setting in and the crowd jeering his running tactics, Honeyghan finally folded, more from exhaustion than anything, in the ninth. It had been a stunning defeat with Honeyghan boxing like a novice and being totally outclassed. If his win over Curry had been a masterclass in boxing, the Starling defeat had been a showcase in how not to fight.
After a comeback win later in the year, WBA Champ Mark Breland was the next opponent for Lloyd, early in 1990. It was a disaster! Down once in the first, twice in the second and three times in the third, Honeyghan was a shell of the fighter he once was. The terrible beating he had received from Starling was obviously still not out of his system and Breland took full advantage.
Lloyd came back the following year and put together a string of wins, leading to a shot at the Commonwealth light-middleweight title in 1993. He stopped Mickey Hughes on cuts in five rounds, but the tank was empty. Beaten by Vinny Pazienza in his next fight, he had two more wins before being stopped by Adrian Dodson in his final fight.
Honeyghan finished his career with a record of 43-5 (30) and was 6-3 (5) in world title fights. A former undefeated British (twice), Commonwealth and European champion, and two-time world welterweight champion (one undisputed title), with a second Commonwealth title at 154lbs point to a fighter who was one of Britain's success stories in the 1980's.
Who knows how much longer Lloyd might have reigned if he had kept to the style of boxing he used on that unforgettable night against Curry. Still, he was always an exciting fighter who gave his all and won the titles in the old fashioned way, ducking no one and beating the number one contender in the world to get his shot. British boxing could do with more like him.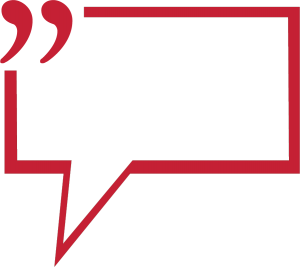 Click Here, If you wish to add a COMMENT to the above article or any of the Ringnews24 boxing articles.
author_alias:

J Golden