Barry McGuigan – A Look Back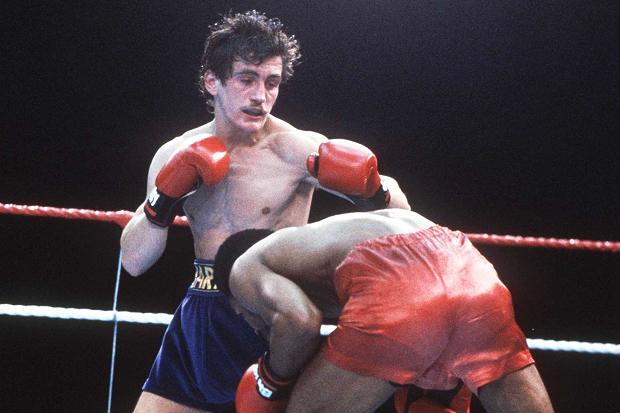 Many know Barry McGuigan (aka The Clones Cyclone) as a TV boxing pundit. His career as a fighter though, was exciting and electrifying and for a time it looked as if he would become a huge worldwide star. His style of fighting combined with a powerful and vicious left hook guaranteed fireworks, and his fights were big occasions, both at the King's Hall in Belfast, or in England, especially the night he won the WBA World Featherweight title.
Let's turn back the clock to the 1980's and examine Barry's career in detail…
Finbar Patrick McGuigan, to give him his full name, turned pro in 1981 with two quick KO wins before a slight hiccup in his third bout, when he was outpointed over eight rounds by Peter Eubank. Three fights later, Barry avenged this defeat with an eighth round KO, and then racked up another five wins before facing the Nigerian Young Ali.
In a fight that had tragic consequences, McGuigan dished out merciless punishment on a very game Ali, who finally capitulated in the sixth round, slipping into a coma from which he would never recover. Ali finally passed away five months later and a devastated McGuigan had to think long and hard about continuing his career.
Barry decided to continue and came back with two wins before fighting Vernon Penprase for the vacant British Featherweight title. McGuigan wasted no time and stopped Penprase in just two rounds. If 1982 had been a bad year with the death of Young Ali, 1983 was to be better for McGuigan as he also annexed the European title four fights later with a sixth round stoppage of Valerio Nati.
Barry marked time in 1984 with six inside-the-distance wins, making two defences of his European title in the process. These results were propelling Barry high in the world rankings and the calls for a shot at the World Title were getting ever louder.
By 1985 the time had come for McGuigan to test himself on the world stage, and his opponent chosen could not have been tougher. Juan LaPorte was the fighter selected and he was one tough fighter indeed. Barry deserves credit for taking such a tough fight, he could easily have skipped facing LaPorte, who was a former WBC champion at Featherweight, and had never been stopped.
Not only had LaPorte been a former title holder, he was still in his prime. He'd gone the distance previously with the late, great Salvador Sanchez, Eusebio Pedroza and Wilfredo Gomez, and would also run Julio Cesar Chavez to a very close decision a year after facing McGuigan.
In a cracking fight at the King's Hall in Belfast, McGuigan outpointed LaPorte over ten action packed and tough rounds, indeed many regard this as his best win of his career. Having proved his mettle in the heat of battle, Barry now had the chance to face Eusebio Pedroza for his World Boxing Association title.
One month after the win over LaPorte, Barry made a quick defence of his European title, with a second round KO over Frenchman Farid Gallouze. The Pedroza fight was set for June, and Barry whipped himself into tremendous shape for what was likely to be a tough battle for the title.
Pedroza had been champion for seven years and had racked up an incredible nineteen successful defences, a record for the Featherweight division that stands to this day. As a Featherweight, Pedroza was unbeaten, his only previous defeats coming at Bantamweight. He was on an unbeaten streak of twenty-five fights, and well used to going the full fifteen rounds if required. By contrast, the most McGuigan had gone was ten rounds.
Over 25,000 people packed in to QPR's football ground at Loftus Road, it was reckoned that half of these had made the trip over from Ireland. Barry certainly had plenty of support, both Catholic and Protestant Irishmen forgot their differences when Barry fought, such was the effect his fights had on people.
Frank Bruno, Lloyd Honeyghan, Jim Watt, Alan Minter and Terry Downes were just some of the boxers in attendance, everyone wanted to see how McGuigan's challenge would go.
The roars of the crowd were deafening as McGuigan entered the ring, it was a very special occasion indeed, the like of which had not been seen in a British ring before, Only Henry Cooper's second fight with Muhammad Ali had come anywhere near to the electric atmosphere generated at Loftus Road that night.
As was traditional when Barry fought, his father sung in the ring before the fight, the crowd joining in too! Pedroza had never seen anything like it before especially when a little Irish midget all clad in green danced around the ring as Barry was introduced! It all set the scene for the tremendous fight that was to follow.
At the first bell Pedroza got on his bike and kept Barry at the end of his left jab, holding him off for the round. McGuigan kept chasing with the look of a man who knew he'd get through eventually. The pattern continued in the second, but McGuigan was beginning to find his range and caught Pedroza with fast accurate punches.
Throughout the third, fourth, fifth and sixth rounds, the pattern remained the same. The elusive Pedroza circling the ring and jabbing with McGuigan after him, gradually landing more and more of his vicious hooks, the crowd roaring its approval whenever he caught the champion. It was a tough fight though, Pedroza was landing some good counters and at times making Barry look a little sloppy in his work, the fifth round in particular being a good one for the champion.
The tide finally turned in the seventh round, having been close through the first six rounds. McGuigan finally handed flush with a right hand and Pedroza hit the mat looking surprised at McGuigan's punching power. Pedroza had had a good round up to that point, but the knockdown was the beginning of the end for him as Barry began to take over with his harder punching.
Over the remaining rounds McGuigan was able to stagger Pedroza again in the ninth, and in the thirteenth round it looked like he might force the stoppage, but Pedroza's ring guile and professional pride saw him through to the final bell. McGuigan took a unanimous and wide points win, the first time he'd had to go the full fifteen rounds.
The crowd went bananas and Barry was a national hero throughout Ireland and the UK. McGuigan had done it, and claimed the World Title, but unbeknown to anyone at the time, his best had already been seen. For whatever reason McGuigan was never quite the same fighter after his wins over LaPorte and Pedroza. His demise was swift and shocking, never showing quite the same skill in the ring again.
McGuigan's first defence of the WBA title was against the number one contender, the tricky American Bernard Taylor, who had previously drawn in a fight against Pedroza, and was unbeaten in thirty-four fights.
The fight took place at Belfast's Kings Hall, and although the crowd shouted, screamed and almost took the roof off, McGuigan was not his usual self. Taylor built up a lead over the first five rounds (he might have won them all), and Barry just couldn't catch him. Infact Barry had to take quite a few shots from the slippery challenger, who fortunately for McGuigan, was not endowed with a concussive punch.
Eventually Taylor began to tire and Barry's constant pressure and powerful punching began to pay off, forcing Taylor to retire in his corner after eight rounds. Whether his pre fight weight loss of twenty ounces had anything to do with Taylor tiring is not known, McGuigan had won, but was not impressive, and had been made to look slow and easy to hit in the early part of the fight.
Barry ended 1985 by being voted the BBC's Sports Personality of The Year, and had a computer game released in his name. Barry was a very popular fighter and everyone wanted a piece of him.
1986 was to be the year the dream died however, McGuigan's time at the very top was to be all too short.
Ranked number six by the WBA, Danilo Cabrera was up next for McGuigan's second title defence. He was a replacement for the original opponent, Fernando Sosa, and put up a great fight before being stopped in the fourteenth round, in what were slightly controversial circumstances.
The opening round was pretty even, but Cabrera opened the second round with a barrage of punches that caught Barry, and it was obvious already that it was going to be a long, hard difficult night for McGuigan. As he went back to his corner it could be seen that Barry's right eye was already beginning to swell.
McGuigan had a better third round, catching Cabrera with hard hooks that were taking him out of his rhythm. The fourth was another good round for Barry, but the fifth was messy with lots of mauling and missing along with a low blow from McGuigan that Cabrera was unhappy with.
Cabrera came out swinging in the sixth, catching Barry with a good right in particular, but McGuigan came back and took the round. It was glaringly obvious though that something was not right, Barry was being caught far more than normal by a man who had not been fighting at world level before. The seventh round was a much better one for McGuigan, catching his man and making him miss in return.
Barry was cut in the eighth round, but he hurt and staggered Cabrera badly late in the round, and the referee stopped the fight, or so it seemed. McGuigan's corner thought the fight was stopped and clambered into the ring, only to find it wasn't! The referee was infact separating the two fighters at the end of the round, not stopping the fight. It was turning out to be a very strange night indeed.
So the fight resumed in the ninth with Barry looking for the stoppage, but Cabrera had other ideas, seeing out the round almost as if the eighth round had not happened, and then giving McGuigan a very tough tenth round, boxing smoothly and catching Barry almost at will.
The fight finally ended in the fourteenth, McGuigan having caught and floored Cabrera with a series of big left hooks. Having got up Cabrera then lost his gumshield as Barry resumed the attack, and bent over to pick it up. At this point the now confused referee stopped the fight, even though Cabrera wanted to go on.
At last the fight was over but Barry had looked very jaded during the fight and finished it very badly marked around the face. His old determination and speed seemed to be missing, and he was caught all too often with hard, hurtful punches that he just couldn't seem to avoid.
McGuigan now set his sights on the USA, his fast and exciting style being exactly what American fight fans loved to watch. There were plans for a unification match with the very tough Ghanaian Azumah Nelson, who held the WBC crown.
With these plans in mind, defence number three for McGuigan was against the number nine-ranked Stevie Cruz of Texas. Held in Las Vegas, it was to prove a disaster for Barry as the searing heat combined with the determination of the challenger proved just too much for him and he lost the crown on an agonising points defeat. The fact that The Ring Magazine made it their fight of the year for 1986 was no consolation for McGuigan whose world championship reign was over all too soon.
The opening round was fought at a brisk pace, Cruz showing no nerves whatsoever and landing his jab frequently to the head of McGuigan, who landed with some good shots of his own. The second round produced a surprise though, as Cruz landed with a series of sharp right hand counters and some effective left jabbing. This was most definitely not in the script.
Rounds three, four and five maintained the pattern of the fight so far. McGuigan bulldozing forward with hooks, and Cruz scoring with flashy counterpunches making it a tough fight for both men. The pace was a fast one, and there was no let up from either side, McGuigan was having the best of it but Cruz was still standing and firing back.
Round six was the first real sign of the horror to come for McGuigan, as he was hurt badly by a sharp left from Cruz and needed to hang on. Barry shipped punishment for the rest of the round, the first time in his reign as champion that he'd looked vulnerable to a hard punch. The seventh was also a good round for Cruz too, he looked stronger and fresher than McGuigan, who had started at a very fast pace. Catching Barry time and again with sharp punches it looked as if McGuigan was starting to unravel as well marking up around the face.
The eighth and ninth rounds were hard for both men as they traded big punches, they were both looking a little tired, but were not prepared to give any quarter. It was an exciting fight and the attendant crowd were roaring their approval.
Barry was feeling the pressure and in-between the ninth and tenth rounds asked his corner to say a prayer for him. The heat and the punches of Cruz were sapping his energy, and he was fearful of what was to come. Unfortunately there was to be no help from a divine source and Barry was realising that he faced a real struggle to hold on to his cherished world title.
The tenth round proved to be a tough one for McGuigan. Floored late in the round by a left counter from Cruz, he looked exhausted as he trudged back to his corner and sat down on his stool. The eleventh was hard too for Barry, Cruz was forcing him to retreat and landing strong hard punches, and it was starting to look like Barry would not last the distance.
McGuigan got back to his boxing in the twelfth, but was deducted a point for a low blow. It was also clear the Cruz's punches were having more effect on Barry, than his were on Cruz. Whenever Stevie opened up McGuigan looked disorganised and in danger.
Both fighters traded hard shots in the thirteenth and fourteenth rounds, it was getting desperately tough in there, but McGuigan got the better of both rounds, would he yet keep his title?
Coming out for the fifteenth and final round, a very tired McGuigan just had to remain upright to keep the title, but it proved too much as Cruz caught him with hard, hurtful punches, sending Barry down twice and taking the title by just one point on two of the judges cards. McGuigan did very well to reach the final bell but it was to no avail. The point deduction and the three knockdowns suffered by McGuigan had proved crucial, it had been a disaster and all McGuigan's plans were in tatters.
Hospitalised for dehydration, Barry's efforts had come up short, had the fight been in the UK, McGuigan would have not had to worry about the heat and may have had too much for Cruz. It was a costly mistake to take the fight in the heat of the Las Vegas desert and contributed much to McGuigan's agonising and painful demise.
McGuigan then took an extended twenty-two month break from the ring, suffering the loss of his father and splitting acrimoniously from manager Barney Eastwood, before coming back to face Nicky Perez at the higher weight of Super Featherweight.
In a blaze of publicity and to the wild cheers of the crowd, McGuigan won the fight in the fourth and then followed up with another four round win before having a tough, bloody struggle with Julio Cesar Miranda whom he finally stopped in eight rounds.
This set up a fight with London's Jim McDonnell, a light-hitting but tough fighter who was expected to lose, giving McGuigan the chance at last to take on Azumah Nelson who had also moved up in weight to Super-Feather, having won the WBC crown in addition to his title at Featherweight.
McDonnell was inspired on the night though, and had not read the script. He came out boxing very well, not giving McGuigan a chance to land with his big, heavy punches.
Barry was cut badly in the second round from a left hook, McDonnell was counterpunching beautifully, and already things were looking bad for McGuigan, who was struggling to land a meaningful shot on McDonnell. The fight followed the same pattern in the third round also.
Coming out for the fourth, McGuigan was looking desperate. Hampered by the cut and worried about a possible stoppage, Barry pressed the action, only to be met by more accurate punching from McDonnell. Referee Mickey Vann took a look at the cut during the round and waved the fight off, McDonnell had sprung a big upset and would go on to fight Nelson for the WBC title. For Barry it was the end, and he announced his retirement from the ring.
McGuigan finished his career with a respectable record of 32-3 with 28 KO's, and was never knocked out himself. A former British, European and WBA World Featherweight champion he also has the distinction of being the last British fighter to fight the full fifteen round distance in a World Title fight.
Had McGuigan got past Stevie Cruz, then maybe his reign as champion may have been a longer one, but there was always the feeling that had he met Azumah Nelson, he would have found him too hot to handle.
No one who saw him fight will forget the atmosphere Barry's fights generated, especially that marvellous night at Loftus Road when he took Pedroza's title. His career at the very top may have been shorter than expected, but it was very exciting, and a big boost for British boxing at the time. Barry was a class act in and out of the ring, and will long be fondly remembered by fight fans who were privileged to follow his career.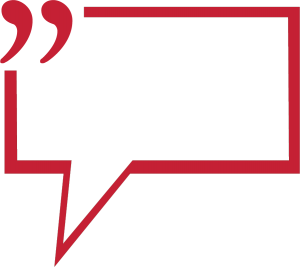 Click Here, If you wish to add a COMMENT to the above article or any of the Ringnews24 boxing articles.
author_alias:

J. Golden (aka Wheelchair)