Nigel Benn's American Adventure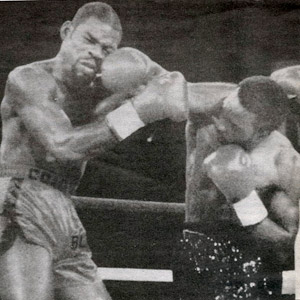 Nigel Benn's American Adventure
If you weren't following the sport back in the late eighties and early nineties, then you missed the privilege of watching the career of one of the most exciting fighters and hardest punchers to ever box for Britain.
Nigel Benn had an absolute sledgehammer punch, combined with a sometimes suspect chin and awesome determination to come back when under fire. Put together, these attributes made for a wildly exciting night whenever the 'Dark Destroyer' stepped through the ropes. You never knew if Benn would strike first or be caught himself, blinking whilst watching him fight was not an option!
Benn's most famous victory is probably the win over Gerald McClellan, a fight he was supposed to lose and looked like doing so when knocked clean out of the ring in the very first round. Of course, we all know what happened that night, and what unfortunately befell McClellan, but that's another story.
Stepping back through the mists of time to 1990, Nigel was involved in not one, but two amazing fistic wars. Both fights were against American opposition, Doug DeWitt and Iran 'The Blade' Barkley, the WBO Middleweight title being on the line in both bouts.
Benn had built up an impressive record by 1989, 22-0 with 22 KO's, before defending his Commonwealth Middleweight crown against Michael Watson, who was inspired on the night and halted Benn's reckless charge by knocking him down with a left jab and forcing a sixth round stoppage.
To regroup from the defeat, Benn and his handlers decided a trip across the pond was in order and to that end they put him in with a tough and resilient fighter named Jorge Amparo.
Amparo had previously been the distance with and lost to future World Champion Michael Nunn, former World Champion Milton McCrory and the highly dangerous Iran Barkley, as well as getting a draw with James Kinchen. Tough opposition indeed. He was 7-9-1 going into his fight with Benn, unimpressive figures on paper maybe, but he'd been matched tough from day one.
Benn was taken the ten round distance for the first ever time, gaining a wide points decision over Amparo, one judge giving him all ten rounds, as well as answering the nagging doubts about his stamina that his defeat to Watson had raised. He was off and running, the US dream alive and kicking.
Jose Quinones was next up for Benn. He was already known to British fight fans for his fourth round KO of the once promising Errol Christie, as well as a three round stoppage of Doug DeWitt. Unfortunately for Jose, he didn't sport the most resilient of whiskers and was battered to defeat inside one round. Benn's victory was impressive in that no-one had previously beaten Quinones so early, but another step up in class was needed.
Coming into 1990, and the tough Sanderline Williams was next up. A glance at his record showed a durable fighter, having gone the distance and lost to Herol Graham, Iran Barkley, Frank Tate and 'Dangerous' Don Lee who had a previous stoppage win over Tony Sibson. After the Benn fight, Williams would also go on to take Gerald McClellan the distance and held James Toney to a draw and well as losing the rematch on points. A tough cookie and another test for Benn's stamina.
Nigel passed the test with a ten round split decision victory, and a match was made for him to face the inaugural WBO Middleweight belt holder Doug DeWitt.
Coming into the fight with a record of 32-6-4 (19 KO's), and known as 'Cobra', DeWitt's favoured method of fighting was to outlast his opponents, offering his incredibly flattened nose as a target and then blasting back with his own punches. He had gone the distance in losing efforts against Milton McCrory and Thomas Hearns, but had been stopped by the underrated Sumbu Kalambay in a challenge for the WBA 160lbs title.
Benn was reckoned to be an easy defence for DeWitt, but right from the start things proved otherwise. An effective opening round from Benn saw DeWitt cut to the side of his left eye and shipping quite a few of Benn's wild but powerful right hands. DeWitt spend most of the round tying up Benn, obviously feeling his power, and at the end of the round was caught by a great left hook from a confident and aggressive Benn. It was a great start for Nigel and already it seemed that DeWitt was an easy target for Benn's right hand.
DeWitt found the range and opened up more in the second round, getting the jab going, but was still taking massive right hands and being forced to hold. Towards the end of the round, both fighters connected simultaneously with left hooks, Doug's being a peach of a punch that drove Nigel to the canvas for a count. Benn got up and immediately began to trade with DeWitt, it was a very exciting fight already!
Nigel came out for the third determined to regain the initiative, keeping DeWitt on the back foot and catching the American with some hurtful and stunning punches. With less than thirty seconds left in the round, Benn finally got through with a monstrous right hand that stunned DeWitt and the following left-right combination sent him collapsing to the mat. His corner tried to help DeWitt clear his head by throwing a wet sponge at him, but he was badly shaken and caught with more viscous right hands and a solid left hook on the ropes before the bell came to save him.
Rounds four, five and six continued the pattern that had gone before. Benn was wild at times but was catching Doug with some heavy punches and for his part DeWitt wasn't landing much of quality. Indeed his nickname of 'Cobra' seemed very inappropriate, he was proving to be about as elusive as a plate glass jeweller's window is from a flying brick! How DeWitt was still standing was quite amazing as the fight reached the end of the sixth round, he was absorbing a lot of punishment and couldn't seem to find the answers needed to turn things around.
By the seventh round the resistance was beginning to drain away from DeWitt's body and he shipped punch after punch from Benn. Some were very sickening indeed, bouncing off DeWitt's severely abused cranium and leaving him holding on and gasping for breath. Nigel appeared to be in pain from a twisted knee or ankle at the end of the round, but nothing was going to stop him now.
Nigel came out for the eight determined to finish proceedings and immediately caught DeWitt with a stunning left hand that send him down heavily. Benn landed a great uppercut when DeWitt rose, sending him down for the second time in the round. Under WBO rules, one more knockdown in the round would seal the victory for Benn, and he wasted no time in dispatching the unfortunate DeWitt face first to the canvas with another big right and two huge left hooks. It was all over and Nigel had won the title in the very same ring that Lloyd Honeyghan had stopped Don Curry in back in 1986.
Benn became the first British fighter since Alan Minter to hold a version of the 160lbs crown, and the first ever British fighter to win a WBO title. The British Boxing Board of Control did not at that time recognise the WBO as a governing body, but that didn't harm Nigel who had his sights set firmly on bigger fish. Hearns, Leonard, Duran and Barkley were all targets on his radar and the first defence of his newly won belt was to take place against the 'Blade' himself, former champion Iran Barkley.
Barkley's great claim to fame had been his stunning upset KO win over Tommy Hearns, to win the WBC title he then subsequently lost to the old master Roberto Duran, being outpointed over twelve rounds.
Iran was being chopped into small pieces by Hearns when he landed an almighty and rather lucky right hand punch square on poor Tommy's jaw and sent him crashing to the canvas. Hearns somehow made it to his feet but was soon stopped by referee Richard Steele as he crashed through the ropes. Barkley had served notice that he was an extremely dangerous fighter, and an exciting one too.
Benn versus Barkley was an explosive match-up and was set for August 1990, four months after Benn had beaten DeWitt, and taking place at Bally's hotel in Vegas. Nigel's record stood at 26-1 with 24 KO's and Iran's at 25-6 with 16 KO's. Barkley and Benn had both previously been stopped once before, but Iran was reckoned to have the tougher chin, Benn the stronger punch.
What transpired was possibly one of the greatest rounds in the history of boxing, a mini Hagler-Hearns and maybe even the best one-round fight ever. It was Benn at his explosive best and encapsulated all that was exciting and electrifying about Nigel's fights.
Almost as soon as the opening bell sounded, Benn caught Barkley with a beautiful right hand, quickly followed by a left-right combination, hurting Iran and forcing him to hold. Barkley tried to fire back but was caught by a right and left from Benn and collapsed into the ropes. Iran bounced straight up, but he was badly hurt and took a standing eight count from the referee. Amazingly, Benn was then pushed back as Barkley tried to open up and then caught Nigel with a left hook that hurt Benn and forced him to stagger into the ropes!
Benn had his back to the ropes and Iran was opening up furiously trying to get Nigel out of there. Benn covered up as best as he could and managed to get back into the centre of the ring where he took another good left hook, right hand combo from Barkley that forced him back into the ropes again! What a start, but the drama wasn't finished yet. Although Iran was now getting on top, or so it seemed, he was hit with a superb right hand from Benn that staggered him! Fighting off the ropes, Nigel landed a huge uppercut and a series of right hands that forced Barkley to hold.
Back in the centre of ring they traded punches and suddenly Benn landed a stunning right hand and Iran was badly hurt, and took another left hook and sank to his knees. Nigel landed a shot whilst Barkley was down, but Iran was up quickly. Benn went back on the attack and another fearsome right hand sent Iran down for the third and final time, the fight being waved off under the three knockdown rule that was in effect.
Two minutes and fifty-seven seconds of absolute mayhem was over and Benn had produced an electrifying display on American soil, a stunning victory that had looked unlikely when Nigel himself was under heavy fire from Barkley. Sugar Ray Leonard was talked about enthusiastically by Benn's management, but the fight was destined not to happen, his next defence being against Chris Eubank back in England.
We all know what happened in Benn's next fight, and it's a story for another time, but Nigel had done Britain proud in his battles in the US, looking anything but the typical chinny British fighter with no chance of winning. The most amazing thing of all though is the fact that the most exciting fighter from these shores in years was never to fight in the US again. Remarkable really when you consider just how much American fight fans love a tear-up, something almost guaranteed whenever Nigel fought.
Benn's reign as WBO Middleweight Champion may have been shorter than expected but it was certainly a drama filled and exciting reign for Nigel who eventually moved up to 168lbs and won the WBC title, defending it with distinction on many occasions. Let's hope we get another big punching British fighter like Benn again soon, the sport was well worth watching when he was around.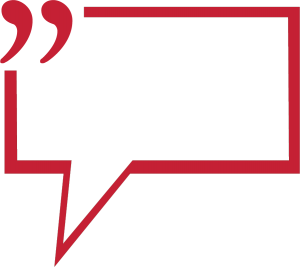 Click Here, If you wish to add a COMMENT to the above article or any of the Ringnews24 boxing articles.