Ken Buchanan – A Look Back At A True Great
Ken Buchanan was born on June 28, 1945 in Northfield, Edinburgh. He joined the Sparta club aged eight and turned professional in 1965 aged 20. Before turning pro, Buchanan was the 1965 ABA featherweight champion.
Professional Career
At the age of 20 years old, Ken's burning ambition to be a boxer started to unfold. His debut fight was at London's National Sporting Club were he took on Brian Tonks (1-1-0). The fight was over fairly quickly when Buchanan won by a second round KO. This was the first win of the unknown boxer from Scotland, but it wouldn't take long until Ken Buchanan's name was known on a bigger stage.
Ken spent a lot of his early career fighting in England, mainly London's National Sporting Club where ten of his first sixteen bouts were held. Ken's next fight was held outside England for the first time, it was in his homeland with Glasgow's Central Hotel being the venue. The fight was for the vacant Scottish area lightweight title, the challenger John McMillan (6-10-3) lost a close decision to Buchanan. This was victorious Ken's first belt as a professional boxer and his seventeenth straight victory. With only sixteen months experience as a professional boxer things were looking bright for the young Scotsman, but what did the future have ahead for Ken?
Full of new-found confidence Ken's run continued, adding another five straight wins to his record beating better opposition than he previously faced. Not long after turning twenty-two Ken faced his first real challenge in his career. With his record now standing at 22-0, he was up against a highly experienced fighter in Jim 'Spike' McCormack, who had a record of 42-38-12. They met on the 19th of February 1968 at a familiar venue, London's National Sporting Club, this fight was a eliminator for theBritish lightweight title, which Ken went onto win on points. 
The British lightweight title was to be fought over fifteen three minute rounds at London's Hilton Hotel in Mayfair. This was Ken's (23-0) first 15 round fight, and Maurice Cullen (40-5-2) was the opponent. A determined Ken came through the fight with flying colors, twice flooring his opponent in the sixth round. Buchanan's dominance continued and McCormack hit the canvas twice in the ninth round. The fight was over in the eleventh round when McCormack was unable to beat the referee's count.
Buchanan continued his winning streak against Leonard Tavarez, Ivan Whiter, Angel Robinson Garcia, Ameur Lamine, Frankie Narvaez, Mike Cruz, Jose Luis Torcida, Jerry Graci and Vincenzo Pitard who were all well beaten. The undefeated record had now stretched to a impressive 33-0. Ken continued to rise up the world Lightweight rankings, which in his next fight earned him a chance to fight for the vacant European title. Ken was making great strides in his career, could anyone stop this ambitious 24 year old?
The vacant European title was to held in Madrid, Spain. Going into the fight Buchanan was in tremendous form having won all of his thirty-three fights. In the opposite corner he faced a very confident Spaniard, Miguel Velazquez (38-1-1). Ken was on unfamiliar territory having never fought outside of the UK before. Ken went onto lose his first ever fight going down in the ninth round before losing on a points decision over fifteen rounds. however, Buchanan wasn't about to throw the towel in yet as we will find out….
Ken returned to his usual stomping ground, London's National Sporting Club. There couldn't be a better place for Ken to get back on track, having won a total of fourteen times there previously. Ken went on to win a points decision against Leonard Tavarez (16-16-4). His momentum was back and Ken notched up another two wins, as well as getting his way to number one spot in the rankings.
The thirty-eighth fight was against Ismael Laguna (63-6-1) for the WBA World lightweight titlein Puerto Rico's Hiram Bithorn Stadium. Many experts thought that San Juan's warm weather would affect Buchanan, but Scotland had a new WBA world lightweight champion. The fifteen round battle ended in a split decision favoring the Scotsman.
The WBA and the British Boxing Board of Control (BBBC), were in the middle of a feud, and Buchanan was not allowed to fight in the United Kingdom. He had to resort to fighting overseas for a short period of time. Ken went on to win 2 bouts in th
e United States before returning to fight Carlos Hernandez (60-11-4) in London, which he also won by KO in the eighth round.
Ken flew to New York were he was to fight at Madison Square Gardens against Ismael Laguna (65-8-1), an opponent Ken previously fought to win the WBA belt by split decision in Puerto Rico. This time Ken was fighting to retain his belt, and this he did. Buchanan won the match with a points decision over 15 hard fought rounds. Ken then had a couple of non-title affairs, one in London and one in South Africa, both of which he won.
Ken was stripped of the WBC title for failing to defend it against Spain's Pedro Carrasco on the 25th of June 1971. He remained the WBA world lightweight champion however, and was set to face a undefeated challenger in Panama's Roberto Duran (28-0) two days before his twenty seventh birthday. The fight took place in New York's Madison Square Gardens and proved to be one of the most controversial fights in boxing history.
Duran was in charge of the fight, but in the final seconds of thirteenth round Buchanan appeared to have received a low blow. Ken was on his knees writhing in pain from the low blow, his trainer said it was due to a knee in the groin. The referee Johnny Lo Bianco awarded the fight to Roberto Duran ignoring a strong protest from Ken's trainer and father, the referee said that Buchanan took a blow to the abdominal area and not a lower area and therefore was unable to carry on. Ken was left frustrated about the decision of the referee for many years, maybe even til this day. Ken never received a rematch with Duran during the remainder of his boxing career, according to Gil Clancy, because of no apparant fan interest.
Ken's next fight was against three time world champion Carlos Ortiz (61-6-1), at Madison Square Garden where Ken had just lost his WBA belt. Buchanan won with a KO in the sixth round, and finished 1972 with a win over Chang Kil Lee(19-0).
On January 29th 1973, Ken was to fight in Scotland for the fourth time in his career against future world champion Jim Watt (15-2-0). He went on to win the fight with a points victory over 15 rounds, and he was crowned the British lightweight champion for the third time. After defeating Watt, Buchanan went on a run of 10 fights undefeated before taking on Italy's Antonio Puddu (52-2-1) in Calgary. Ken knocked Puddu out in the sixth round to be crowned new European Champion.
Ken's next fight was a warm up before his defense of the European belt against Tavaez, his opponent, Winston Noel (5-19-1) was demolished inside two rounds. Leonard Tavarez (28-14-5) who Buchanan was about to fight for the third time was the opponent for his defense. Tavarez corner threw in the towel in the fourteen round, their fighter having taken too much punishment.
Ken then travelled to Japan to fight for the world title again. This time, however, he was defeated by a decision over fifteen rounds by the WBC's world champion, Guts Ishimatsu (28-11-6).
A dejected Buchanan took five months out of the sport after his loss in Japan, before coming back with a defense of his European belt against Giancarlo Usai (27-2-0) which he won by KO in the twelth. Ken subsequently announced his retirement to the world, vacating the European title in the process.
Buchanan (57-3-0) came out of retirement in 1978 to win two straight bouts against Benny Benitez (3-0-0) and Eloi Emiliano De Souza (5-25-1). The next fight was for the European belt challenging Charlie Nash (20-1-0). Ken lost to a decision over twelve rounds, and the end of his reign as a fearsome warrior was truly over. In 1980 Ken won two more bouts, but things got worse after that when he lost four fights in a row. Buchanan finally hanged up his gloves up for good in 1982.
Buchanan had a tremendous career spanning over sixty-nine fights and was elected into the International Boxing Hall Of Fame, and today is still the only living British Fighter to be in the list.
Life after boxing
The once fearless Ken Buchanan is known by many as the best ever boxer to come out of Scotland, possibly the UK. Ken has stated his desire to return to the ring aged 63 in unlicensed boxing bouts, in a last bid attempt to aid his financial troubles. Seeing a legend of the sport thinking of fighting aged 63 is very saddening, especially for his fans. It has been reported one of the reasons of Ken's downfall was a battle with alcohol. Buchanan revealed he sold the Lonsdale, European, WBC, WBA and Ring magazine belts to businessman Willie Garriok so they could be exhibited in the National Museum of Scotland.
On a more positive note Ken wasn't forgotten by the boxing world and was inducted in the International hall of fame in 2000. He was also voted the greatest ever British boxer in a 1978 poll by the respected trade paper Boxing News. The fearless warrior's rise to stardom will never be forgotten, and his journey was a pleasure to the British fans who had the priveledge of seeing the master at work.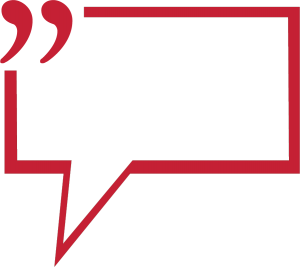 Click Here, If you wish to add a COMMENT to the above article or any of the Ringnews24 boxing articles.