Lewis vs Ruddock, Lennox's Big Gamble
He was given next to no chance and was thought to be committing career suicide, but Lennox Lewis gave everyone a huge wake-up call when he took on and emphatically defeated Donovan 'Razor' Ruddock back in 1992.
Was it the biggest non-World Title gamble ever taken by a British fighter on the way up? It certainly looked it at the time. Let's wind back the clock and take a look at one of British boxing's most sensational nights.
Having turned pro in 1989, Lewis had a solid start to his career, winning his first fight with a second round KO of Al Malcolm. He picked up his first title, the European crown, the following year beating Jean Chanet on cuts after six rounds.
Next up for Lewis was his first major test against the hard-hitting and unbeaten British champion Gary Mason, who was 35-0 going into the fight. It was a tough fight, but Lewis came through it with grit and determination, ready to move onwards and upwards toward the World Heavyweight Title.
Lewis then followed up with KO victories over former champ Mike Weaver, former Cruiserweight champion Glenn McCrory and old amateur conqueror Tyrell Biggs.
Levi Billups then became the first person to take Lennox the full ten rounds. This performance wasn't his best, indeed Michael Moorer had managed to stop Billups in just three rounds. It was a clear win for Lennox, but the American fight hacks were not over-impressed.
At this point Lewis was perceived as a talented, promising up-and-comer, but the big names in the US still needed to be convinced of his ultimate potential. He was thought a little too laid back and unexciting for a Heavyweight. He would soon prove all the sceptics wrong.
Lennox ignored the critics and added the Commonwealth title to his British and European titles with a three round demolition of the eccentric Derek 'Sweet D' Williams, a fighter who had Angelo Dundee in his corner, but even he could not come up with a plan to beat Lewis, who became the first man to stop Williams. The attendant crowd was chanting for Frank Bruno, but the fight the British public wanted to see would not be made for some time.
The match with Ruddock was already made when Lewis marked time with a fourth round KO of journeyman Mike Dixon in Atlantic City. Going into the fight with Dixon, Lewis was ranked number 2 with both the WBO and WBC, and number 4 with the IBF and WBA. He'd make great progress so far, but the question was, could he maintain that progress against the fearsome Ruddock who was watching the Dixon fight at ringside, and not particularly impressed.
Donovan 'Razor' Ruddock was another fighter who had beaten Lewis as an amateur, and was favoured to repeat that performance in the paid ranks. He was rated the number one contender with the WBC and the match with Lewis was to be an eliminator for the title, held at the time by Evander Holyfield. Lennox's recently won Commonwealth title would also be on the line, but not too many people were taking much notice of that.
Ruddock was a fighter with a fantastic left hand punch, known as the 'Smash', and he could take punishment as well as dish it out. He'd survived two brutal fights with Mike Tyson, being controversially stopped in the 7th round in the first fight, and taking Tyson the full twelve rounds in the rematch. This was a fight that Razor fought with a broken jaw, and he gave Tyson all he could handle throughout the fight.
Prior to the fights with Tyson, Ruddock had victories over James Broad, Bonecrusher Smith and Reggie Gross. He also scored a very brutal KO of former champion Mike Dokes, who was out for several minutes afterward. Ruddock had suffered a defeat earlier in his career against David Jaco, but this was attributed to a mid fight attack of asthma.
After the two fights with Tyson, Ruddock stopped the previously unbeaten Phil Jackson in four rounds and also forced Greg Page to retire after eight rounds. At this point he was a man to avoid, seen as a huge puncher whom even Tyson could not totally subdue.
There was a great deal of needle between Lewis and Ruddock, indeed Razor was openly contemptuous of Lewis saying how he'd beaten him up in a previous sparring session, and that he'd do it again. The boxing world tended to agree with the big Canadian, he was much more experienced than Lewis, he'd had thirty fights to Lewis's twenty one but had mixed in much higher company. A few thought Lennox might be able to sneak a win on points, but it was seen as a huge gamble, one that Holyfield's management had not been prepared to take. Ruddock had also been avoided by Riddick Bowe, and was seen as the division's biggest danger man, and one to be avoided at all costs.
The British heavyweight scene at the time was ridiculed across the pond. Bob Fitzsimmons was the last champion for Britain, and there had been many failures since. Tommy Farr, Don Cockell, Brian London, Henry Cooper, Joe Bugner and Richard Dunn had all failed in World title challenges, and the UK's most recent challenger was Frank Bruno, a man perceived as the typical 'glass jawed' horizontal British heavyweight. It was this dubious reputation that Lennox Lewis was trying to overcome in taking on Ruddock.
When the bell went for the opening round a confident Lewis came straight out with a great left hook. Looking very sharp indeed, he carried the fight to Ruddock with a good solid jab, all the time dodging Razor's fearsome left hand 'Smash'. Lewis was working well behind the jab, keeping Ruddock on the back foot and not letting him get set to punch.
Keeping out of range, and towards the end of the round Lewis stepped in and caught Ruddock with a beautiful right hand and Ruddock went down as if shot! Up to that point people had been questioning how hard Lewis could actually punch, and the way Razor's legs folded beneath him left the crowd in no doubt about the power of Lennox's shots. Ruddock was up at eight, and the bell went to save him.
Coming out for the second, the crowd were going berserk, Lewis could finish it there and then, but he had to keep out of danger himself. He gave Ruddock no chance and hurt him with a left-right combination before driving him into the corner and flooring him for the second time with another right hand.
Ruddock got straight up but there was no denying Lewis now. He caught Razor with two lefts and another right, Ruddock then tried to fire back, but to no avail, and Lewis smashed Ruddock with more combinations to floor him for a third time. The shots were devastating and the once-fearsome Ruddock collapsed in a heap and the fight was waved off without the referee bothering to take up the count. It would be a little while before he made it up off the canvas, no surprise really as the final left hook from Lennox was an absolute peach of a punch. Square on the jaw it landed and it swivelled Ruddock's head on his shoulders before he landed stretched out on the canvas. The boxing world was totally stunned at the result, no one had handled Ruddock in the way Lewis had done.
Suddenly the world was at Lennox's feet, the gamble had paid off handsomely, and indeed the WBC eventually handed Lewis the title on the basis of his win over Ruddock. It was perhaps the greatest British heavyweight achievement since Fitzsimmons had held the title, it was THAT good.
Of course we all know what Lewis went on to achieve, but was there ever a British prospect that took such a massive gamble on his way up through the ranks? He didn't need to take on Ruddock, Lennox was highly ranked before the fight and could have just bided his time, waiting for a shot at the title while not really taking any risks.
It's a shame not many more British fighters and their connections have the guts to take the same risky route to the top.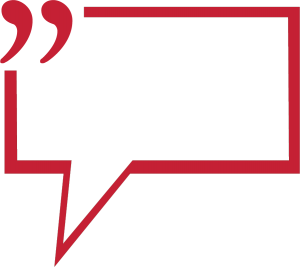 Click Here, If you wish to add a COMMENT to the above article or any of the Ringnews24 boxing articles.

author_alias:

J. Golden (aka Wheelchair)