Sugar Ray Robinson: Truly the Greatest
Born Walker Smith Jr on May 3rd, 1921, Sugar Ray Robinson is commonly referred to in many fight fans opinions, as the best Pound for Pound boxer to ever grace the ring. Few hardcore fans, if any, have never heard of the magical Robinson.
Like so many boxers before and after, Ray had a troublesome childhood and was frequently getting himself into trouble with the law. He was married when he was only just 16 and even had a child with her before the age of 19, before getting a divorce.
When Robinson began boxing, and still known as Smith, he was told by George Gainford, his future manager, that he had a style that was sweet like sugar and so Smith was quickly then known as Sugar Ray Robinson.
Robinson fought as an amateur and ended that career with a record of 85 wins, 0 defeats with 69 knockouts to his credit and the Golden Gloves and Lightweight Championship along with that.
Ray made his professional ring debut on October 4th, 1940.
Then came the beginning and invention of Robinson's landmark boxing resume, including such famous victories over Fritzie Zivic, Carmen Basilio, Henry Armstrong, Kid Gavilan, Randolph Turpin, Rocky Graziano and most famously of all, The Bronx Bull, Jake Lamotta, who he had six famous battles with!
Ray was inducted into the US Army and had a brief 15 month career. I do believe it's quite important to note that, like Muhammad Ali after him, this was the point where Robinson was known to defend black people, who were heavily thought of to be the inferior race at this point in time. When Robinson took part in bouts as shows for the soldiers, black people were told they could not watch Robinson fight.
But Ray quickly corrected that form of thinking!
Similarities with Ali were not just outside the ring but in the ring, too.
With Robinson's fancy footwork and blinding hand speed, it's quite easy to notice that such fighters as Ali, Sugar Ray Leonard and more recently, Floyd Mayweather Junior, moulded themselves after this man, although to be fair, all three mentioned did and have created a style all of their own, but they always contained the famous elements of Robinson.
Always the entrepreneur, Robinson owned many businesses, a lot of them taken care of by people heavily associated with his life such as his wife and former boxing manager.
He even once owned an entire city block in the city of Harlem!
His passion for dancing, after retirement from boxing in 1952, took him as far as Europe and he did shows in Las Vegas, regularly earning a reasonable income. Unfortunately, it was not to last and his businsesses ran into financial trouble after Robinson noticed a large sum of money was, somehow, missing.
Ray knew he had to call off retirement and headed back for the ring once more!
This served to enhance his achievements in the ring even more when he re-captured the Middleweight title with a quick knockout victory of Bobo Olson.
By this time, he had already gone up as far as Light-Heavyweight in an attempt to become World Champion but failed in that attempt by 14th round knockout. He had to retire from the bout due to heat exhaustion, a shame as he was leading handily at the time.
Ray lost the title to Gene Fuller in 1957 but managed to yet again become Champion for the fourth time in the rematch, when he landed a left hook to knock out Fullmer for the first time his career.
Again, Robinson lost the title to Carmen Basilio but became champion again for the fifth time in his rematch with him.
Ray finally retired in 1965 after a steady decline in his skills.
Unfortunately, and financially, Robinson never had much to look forward to. His money was quickly depleted and he lived in a small apartment in Manhatten.
In 1989, after suffering from Alzheimer's Disease, Robinson died at the age of 67.
I have encountered many armchair boxing fans who seem to think of Leonard as the original Sugar and that always pains me! Thank God we have hardcore boxing fans in this world who know their history.
The term, Pound for Pound, is quite annoying for me to hear, especially lately as I think I'm still suffering nightmares from Ricky Hatton constantly mentioning it but it was because of Robinson's achievements that this term was created.
Robinson possessed heart, courage and tenacity little seen by today's fighters, especially in the heavyweight division.
This only served to compliment all his other sweet skills.
Both Ray and Jake Lamotta will, forever, be tied to one another because of their six fights and, although, one may say that six fights is a bit overboard, it was common for boxers to fight one another this many times back in that era.
They developed one of the most famous rivalries of the ring even though Robinson won five of their six bouts.
I am actually the proud owner of a pair of sparring gloves worn by Robinson and it is my pride and joy.
Every time I think boxing is on a down slope, I look at them and think back to how great the sport can be when it contains the right talent.
The involvement of mobsters aside, boxing was about quality rather than quantity back then and Robinson is the definition of a boxer who was always willing to fight the greatest on offer.
I have no idea what the future of boxing is going to be but I will keep watching the boxing greats of the past on DVD and continue to be in awe of how great the sport can be at it's best!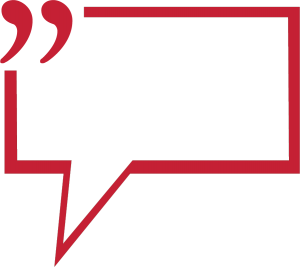 Click Here, If you wish to add a COMMENT to the above article or any of the Ringnews24 boxing articles.