Ringnews24 Interview with Prospect Liam Williams
Ringnews24 caught-up with Welsh Middleweight prospect Liam Williams.
Ringnews24.com: How did you get into boxing and what age did you start going to the gym?
Liam Williams: I always enjoyed watching boxing from a young age and one day me and a mate decided to go to the boxing gym! I was nine and I've stuck at it ever since.
Ringnews24.com: You had a successful amateur career winning several titles, what was your favourite amateur memory?
Liam Williams: I don't have just one best memory, as there was a load of really good memories.They were in British four nation's titles, Welsh titles and multi-nation's tournaments.
Ringnews24.com: How did you find the step up from amateur to professional boxer?
Liam Williams: It was pretty much the same stuff, I just trained a lot more regular, and now I train a lot harder because as a professional – I take it a lot more seriously and want to be the best!
Ringnews24.com: As an amateur fighter, was it always your dream to turn professional?
Liam Williams: Not really, as a teenager I never thought about it. Then as I got older I wanted to, I was 18 and started training with the (Nathan) Cleverly camp and got offered to turn pro. I had a chat with my parents and Vince Cleverly (trainer) and we all decided that it would be a good step up and a great opportunity for me.
Ringnews24.com: Is it tough to go full time and do you have to be more flexible to make a living from the sport?
Liam Williams: It's not too bad, I still work at the moment and sometimes it gets tough but all my hard work will pay off and I am really enjoying it and learning all the time!
Ringnews24.com: Who has been the biggest influence in your career so far?
Liam Williams: Vince Cleverly and Alan Davies – my trainers. They put a lot of time into me and we are always working on things. Also, everyone else around me gives me great support.
Ringnews24.com: Do you like watching boxing when you're at home and if so, which boxers do you like watching most?
Liam Williams: Yes, I love watching boxing! Don't really have one favourite; I just enjoy watching it in general. I'll watch any fights and enjoy it.
Ringnews24.com: Do you have any short/long term goals that you would like to achieve and have you set yourself a timescale on your goals?
Liam Williams: Not really thought of that at the moment – I'll leave all that to my team and Gary Lockett, my manager. But, as any boxer, I want to be the best and become world champion! I'll work as hard as I can to achieve that.
Ringnews24.com: Your now 2-0, how do you feel your pro career has gone so far?
Liam Williams: It's gone well so far, I won the 2 fights fairly easy and learned from both and gained experience. So it's all a good learning curve for me.
Ringnews24.com: You're fighting in Newport on the 25th of May; do you know who your opponent will be?
Liam Williams: I'm not sure of the opponent yet – should know soon. I'm not bothered, I know I will be 100% ready, for whoever they put in front of me and I'm sure I'll do the job.
Ringnews24.com: Not many youngsters get the chance to train every day with a World champion in Nathan Cleverly, what has the experience been like so far?
Liam Williams: It's a great privilege to train with Nathan. I look up to Nathan, as a fighter and he's a great guy. If my career goes as well as Nathans has, so far, I'll be well happy!
Ringnews24.com: Vincent Cleverly currently only has two fighters yourself and Nathan, do you feel that's a good thing as Vince can concentrate on developing your talents, where as if he had a packed gym he might not have had as much time to do so?
Liam Williams: That's what I think is the main thing I get – one to one training, almost every day and get pushed hard every session! You can't get a lot better than that.
Ringnews24.com: You will be fighting in the middleweight division which is packed domestically with the likes of Matthew Macklin, Martin Murray, Darren Barker, Craig McEwan and Billy Joe Saunders; you must be excited about future fights with these fighters?
Liam Williams: Yes, definitely looking forward to it. I think it's the hardest divisions to be in but there will be some great fights to come – I can't wait!
Ringnews24.com: When do you expect to be fighting for the British title?
Liam Williams: I'll leave that to my team, as it's still early in my career and I still have a lot more fights to have and a lot more experience to gain.
Ringnews24.com: Message for your fans?
Liam Williams: Thanks for everyone's support, there's a lot more to come in the future.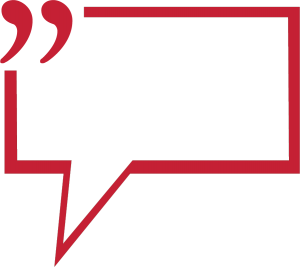 Click Here, If you wish to add a COMMENT to the above article or any of the Ringnews24 boxing articles.