Froch v Kessler; The wait is finally over
Saturday night at the 02 arena in London, Britain's IBF world champion Carl "The Cobra" Froch, will face for the second time "The Viking Warrior" Mikkel Kessler, in a bill titled " Warriors Call ".
The first time these guys locked horns, the Great Dane took a unanimous points win against Froch on his home soil, in an enthralling battle, and now Kessler – looking in the mood to do business, is promising come Saturday night he will go 2-0 up, against the man many Boxing scribes feel is the favourite.
"If I lose, I'm going to quit," Kessler told Sky Sports News. "If I lose fair and square I am out of here."
"But I'm not going to lose, I am going to win."
Speaking at yesterday's press conference at the 02, Froch responded with a war cry to his Fans "My weigh-ins are always hostile events for the guy in the other corner, and I hope tomorrow's is no different,"
 "I want the fans to come down and give Mikkel a taste of the wall of noise that will greet him when he steps in the ring on Saturday"
Yesterday Kessler won the coin toss to walk to the ring second, and "The Cobra" hopes the weigh in will give the Great Dane a taste of what's to come when the pair finally meet in the ring on Saturday night.
"I'm glad against Kessler i will walk first. I can get into the Arena, soak up the atmosphere from the biggest crowd either of us has performed in front of, and he'll be back stage listening to the Froch Army in full voice. I wouldn't want to have to walk into that with my opponent standing there, soaking it up and feeling ten feet tall and invincible."
It's clear both of these guys are feeling confidant of victory in the most highly anticipated fight in the UK this year. But who wins??
Case for Kessler:
Mikkel will be looking to impose his jab early on, Boxing well and dictating the early rounds with the double jab right hand he uses so well, also i feel he could be busy with the body shots.
He may feel that if he manages to box well, and win the first 5-6 rounds, taking some steam out of froch by attacking the body, suddenly the pressure is all on Froch. In front of his home fans Froch, behind on points could get careless and in desperation, leave himself open for Kessler to step it up and go for the knock out in the second half of the fight. ( mikkel will not be looking to leave this in the hands of the judges ) one thing is for sure – If Froch doesn't stamp his authority early on, it could be a very hard night for him.
Case for Froch:
Since there last fight, Froch without question has upped his game and improved. He still maintain's the build up to the fight in terms of preparations played a big part in his performance that night.
Froch needs to get out there and show Kessler he is in the lions den, with the majority of the 20,000 fans Behind him he needs to capitalise on the home soil advantage and put Kessler on the back foot from the start. Carl's longer reach will play a part as he looks to control the Center of the ring whilst looking for openings early on. His power is not in question, and he may feel that like Bute, if he can catch him early on its good night Vienna. I expect him to dictate the pace whilst landing hard shots of his own, he must keep his defence tight and not get drawn into Kesslers game plan of making him leave himself open. The first 4-5 rounds are vital for Carl and he needs to be at his best early on. If he can take the early rounds, suddenly its Kessler who is going to be looking for the KO but One thing about Carl is his absolute resolve, You hit him once he will want to hit you three times.
Froch like Kessler has a granite chin and the second half of the fight could be epic, I feel though with Froch taking an early lead the momentum going into the later rounds will be with him. When it goes to the trenches which ultimately it will, Froch with his partisan Crowd roaring him on will be looking to take advantage of the Danes desperation by landing hard right hands, but he must be aware of the uppercuts as Kessler looks to hold. I'm expecting Froch to try and break the Danes will in the later stages and go for the stoppage himself around the 11th round.
Personally fight time couldn't come any quicker for me, and with a bill that also has Bellew v Chilemba meeting again in a fight both fighters need to do a lot more in, us fight fans are in for a real treat.
Carl Froch vs. Mikkel Kessler on May 25 is live on Sky Sports HD Box Office in 'Warriors' Call' in association with Betfair.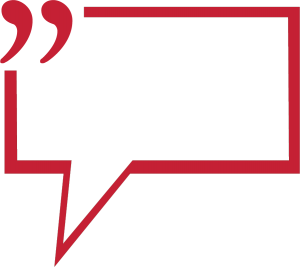 Click Here, If you wish to add a COMMENT to the above article or any of the Ringnews24 boxing articles.