Clinical Cobra Gets His Revenge
It not very often that a fight lives up to expectations.
2013 has been a very good year for great fights with the likes of Bradley-Provodnikov and  Rios-Alvarado to name a few. Saturday night at the O2 Arena in London Carl Froch and Mikkel Kessler served up the expected war to match their first fight in Herning Denmark three years ago. This time Froch roared on by a 19 Thousand crowd gained revenge with a hard fought, close but clear victory over the Danish Icon over twelve rounds.
The self styled "Cobra" started fast using his under rated jab to control the first round. Sky Sports PPV stats had Froch landing sixteen jabs in the first to Kesslers one. The second and third round was the same with Froch dominating with the jab but also throwing the odd right to keep Kessler away from him. A great start by the home favourite. Froch in the first fight started slow probably losing the first three rounds, this time determined to learn from his mistakes Froch stayed calm and using that jab but also a high work rate to continually keep the WBA champion from landing anything of note.
Round four was very close. Froch was still landing his jab although the small bursts of combinations used in the first three rounds were now gone as Kessler had managed to get in close. Kessler began to dig the body with hooks. It was the first signs of success for the Dane. Kessler took the fifth and sixth rounds too. Froch was beginning to ship some hurtful looking right hands and the occasion left hooks from the determined Dane. The "Cobra" was staying cool and collected, the jab was still firing but he would need to do something else to change the fight as Kesser was right back in the mix.
Froch began Round seven by stepping forward and being more aggressive. He was now pushing Kessler back with quick combos punctuated with a solid right hand. Kessler fought back as they both traded up close. Right hooks bounced off each other chins as the crowd went crazy. Froch's round due to the aggression. The pattern stayed the same in the eighth as Froch still aggressive went after Kessler. A jab, straight right, left hook bounced off the Dane before Froch took a big right hand back. Froch then retaliated by forcing Kessler to the ropes, he was winning the war of wills now as another huge straight right spread spray across the ring from Kesslers head. The ninth was a quieter round as the IBF champion Froch went back to the jab. Both were still landing their right hands but the two champions seemed to be happy taking a break due to the previous two rounds.
The tenth was also a close round, a pick em round as both had their successes up close. The straight rights were landing by both fighters but Froch was still the guy pushing Kessler back. In fact Froch's leg strength at this point looked superior as when pushed back Kessler looked a little shaky. Round Eleven was a cracker with Froch staring the better landing straight rights and left hooks. The Danish warrior responded with some hurtful body shots before moving up stairs with the left hook. Kessler then hurt Froch with a huge right hand. Froch's solid legs buckled for a few seconds. Kessler went after Froch for thirty seconds trying to end the fight but simply didn't have the energy to finish the job. Froch then showing THAT warriors heart fired back at the Dane forcing him back to the ropes. At this point the crowd were going absolutely nuts.
The last Round must be a "Round of the Year" contender as after a slow first thirty seconds both guys began to trade furiously. Kessler was still faster to land the punches but Froch swallowed them all up and fired back even harder. As both guys were swapping left and right hook a massive right made Kesslers legs buckle before Froch was on him like a rash. Kessler was being battered in the corner by Froch, Referee Pete Podgorski looked like he was going to stop the fight but Kessler again showed defiance by fighting out of the corner making Froch back off and go back to the jab. What a war. The crowd were on their feet as the final bell rang, both WARRIORS were exhausted after such an intense battle. All we needed now was the judges cards.
All three judges scored the fight for the New WBA and IBF champion Carl "The Cobra" Froch by scores of 115-113, 116-112 and a far too wide 118-110. Froch got his revenge and now wants Andre Ward who beat him in the final of the super 6. Kessler left the arena with an offer. Who knows if he will take it? but many would hope that Kessler takes Froch's offer of a "Rubber Match" seriously especially when Froch said that any third fight between them should be on neutral territory. Here's hoping.
Round 1…. 10-9 Froch
Round 2…. 10-9 Froch
Round 3…. 10-9 Froch
Round 4…. 9-10 Kessler
Round 5…. 9-10 Kessler
Round 6…. 9-10 Kessler
Round 7…. 10-9 Froch
Round 8…. 10-9 Froch
Round 9…. 10-9 Froch
Round 10.. 10-9 Froch
Round 11.. 9-10 Kessler
Round 12.. 10-9 Froch
TOTAL : 116-112 Carl Froch
Judges Scores :
Carlos Sucre : 116-112 Froch
Jean Francois Toupin : 115-113 Froch
Adalaide Byrd : 118-110 Froch
CARL FROCH WINS BY UNANIMOUS DECISION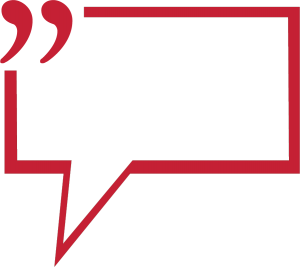 Click Here, If you wish to add a COMMENT to the above article or any of the Ringnews24 boxing articles.