Martin Gethin "It'll turn into a war"
It's been a quite remarkable season for Walsall lightweight Martin Gethin.
 
Despite having held a pro licence for almost eight years when the 2012-13 campaign kicked off last September, the 29 year old known as 'The Quiet Man' was still to land at domestic title level.
 
However, an eleventh round stoppage of ex British super-feather king Carl Johanneson in early autumn paved the way for an unexpected British title challenge and an equally emphatic suffocation of Hove's Ben Murphy in January has taken Gethin to the cusp of a world title.
 
If he prevails in Friday evening's IBF final eliminator against Panamanian banger Ammeth Diaz at Walsall Town Hall, the turbo charged Black Country lad is guaranteed a crack at champion Miguel Vazquez from Mexico; something unthinkable for a kid who lost more than half of his 75 amateur contests.
 
Watch the whole bill, which also features the WBO International cruiserweight clash between Chris Keane and Neil Dawson, live and exclusive on BoxNation, the Channel of Champions, from 7pm on Sky Ch.437/Virgin Ch.546).  Join at www.boxnation.com
 
On Monday boxing writer Glynn Evans called up Gethin to discuss his recent transformation and preview the  big fight.
 
How do you reflect on your last performance when you stopped Hove's Ben Murphy to capture the vacant British title on that chaotic night at Walsall Town Hall in January?
I was very pleased with my performance. Funnily enough, when I was in there I didn't think I was boxing too well. But when I watched the recording, I saw I was doing all the right things.
The fight pretty much went the way we thought it would. Ben stormed out and threw a tonne of shots but I weathered his storm and gradually took it to him. Again I started slowly and possibly could've been a bit sharper but generally I was pleased.
The home fans were magnificent and probably the main reason I was able to finish the fight so quick. Ben doesn't get stopped. He only failed to last the course against Ashley Theophane when he challenged for the British title because he ran out of steam after taking the fight last minute. I've spent most of my career boxing away from home and it made a big difference hearing all the fans cheering for me.
The British title means loads to me. It's the level I always wanted to reach since first starting out. Just fighting for it was a huge deal for me but to actually win it is unreal. The Lonsdale Belt's well nice; easily the best to look at. So much work goes into making it and it's so fragile. I'm very reluctant to take it out of the box. People can look but they can't touch!
 
What have you been up to in the four months since you've been champ? You're naturally shy and reserved. Is the limelight something you enjoy or an unwanted distraction?
I've been into a couple of schools to talk to the kids and also some have come up to our gym to see the Belt and get their photo taken with it. For course work, when asked to write about somebody they looked up to, a few school kids chose me which was a massive buzz.
I've had quite a bit of local media attention, particularly in the build up to this fight. It takes up your time but I don't really mind it. It's nice that people want to know about you.
 
The final eliminator with Diaz promises to be your stiffest test to date. How has prep gone? Have you had to step up the intensity or incorporate anything new into your training program?
Yeah, I have changed a few things. Since my earliest days as a pro, I've always put the hard graft in, possibly pushed myself too much, if anything. I could probably fight 20 or 30 rounds if I needed to. But I'll need more than that at the very top level so we've brought in a new fella called Nico to work alongside Errol (Johnson, his trainer-manager).
Nico is a strength and conditioning specialist from Wolverhampton University who's focussing on getting maximum speed and power out of me, to compliment the fitness that is already there.
Training has been going well. I went up to Glasgow to spar with (WBO king) Ricky Burns at Billy Nelson's gym.  More recently, I've been sparring Chris Goodwin, Joe Costello, Troy James plus a few fast amateurs to sharpen me up. I did my last spar, 12 rounds, last Wednesday and felt great. I'm good to go.
 
What have you managed to research about opponent Diaz?
Not much. I've watched him a little bit. It seems he tries to go for the kayo early, swinging his bombs around. If he don't succeed, he fades off a bit. My last few opponents, Carl Johanneson and Ben Murphy, have been pretty similar in what they've tried to do.
Diaz has 22 stoppages on his card so needs to be respected but he can be caught and stopped himself. Obviously I'll be looking to weather his early storm, keep firing my jab. I intend to apply a lot of pressure over the second half.
 
How crucial is home advantage?
Massive. Ammeth's fought all around the world and has probably boxed in front of bigger crowds than he'll face on Friday night but he hasn't won too many on the road.
The tickets have been flying out. Lots leave it to the last minute to buy but they might be disappointed. As I say, the Walsall crowd played a big part in my British title win over Ben Murphy. When you reach a 'tired point', they give out a big roar which gives you a burst of energy.
I've boxed at home and I've boxed away. I'd much, much rather box at home!
 
You lost more than half of your 75 amateur bouts and it took you over eight years as a pro just to reach British title level. Win on Friday night and you're guaranteed a crack at a bonafide world title! Do you ever have to pinch yourself?
Mate, it's been crazy. I wasn't sure I'd ever get to fight for the British title so all this is a real bonus, especially so soon after winning the British. But it's a new target and I've trained really hard. When I turned pro, I never imagined I'd ever be competing at world level. I know I've had injuries but it's taken a long time!
 
Finally, what type of fight are you expecting and why are you confident that you win?
It's going to be hard for me at the start. Forget that stumble against Chris Long, I've never been over as an amateur, pro or even in the gym but every fight's a danger and, at title level, any shot can take you out.
I'll need to keep my guard high, my mind focussed and pop my jab, just like Carl Froch did against (Mikkel) Kessler last Saturday night. I think that eventually it'll turn into a war. Hopefully I can tire Diaz out then finish him off.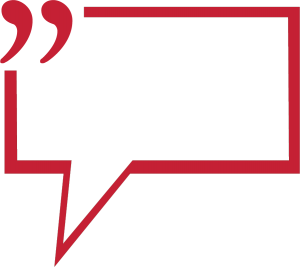 Click Here, If you wish to add a COMMENT to the above article or any of the Ringnews24 boxing articles.