Big Stong Heavyweight; Ron Lyle
Big,strong Ron Lyle was a heavyweight who fought during  the talent rich 1970′s.  He was a main stream contender for nearly a decade.  He  fought "The Greatest",Muhammad Ali for the title and more then held his own until being  stopped in round eleven.  He had "Big" George Foreman on the canvas twice before  succumbing to George's power in probably one of the best heavyweight battles of all time.  His all action shoot out with Earnie Shavers would be a  strong runner up to his bout with Foreman.
Ron  started his career late after serving 7 ½ years in prison.  It did not take him  long to establish himself.  Wins over Manuel Ramos, Jack O'Halloran, Vincente  Rondon, Buster Mathis, Luis Pires and Larry Middleton moved him up quickly in the  ratings. Granted that Ramos was a washed up former contender and O'Halloran was  a fringe contender. Rondon was a former light heavyweight title claimant  until "Bad" Bobby Foster drilled that dream out of his head. Middleton was a  game and clever boxer who just happened to lack a punch. Pires was a decent  heavyweight from South America. Nevertheless this impressive win streak sent  him into a bout with Jerry Quarry. The hard luck  Quarry was on the downside of his career and  had recently suffered his second loss to Muhammad Ali.  On this night though  Jerry's experience and Lyle's lack of it was clearly evident. Quarry took Ron to  counter punching school and handed Lyle his first loss. Even in defeat Ron  showed his gameness. Overmatched at this stage of his career he hung tough and  he learned his lessons well.
To Ron's credit he quickly went back to the business of re-establishing  himself.  A win and a draw against clever Gregorio Peralta. Pulverizing  knockouts over the very dangerous Jose Luis Garcia, Jurgen Blin and  hard hitting Boone Kirkman. Then came a decision win over Larry Middleton in a rematch. Twelve round  verdicts over the clever former champion Jimmy Ellis and rugged  Oscar Bonevena put Lyle back in the title picture.  His only loss during this  time was a decision setback against slick boxing Jimmy Young.   Ron finally challenged Muhammad Ali for the world's championship that Ali had  regained the year before when he "Rope-a-Doped" the Mummy, George  Foreman.     Ali tried to use that same tactic against Lyle but Ron would have none of  it.  Forcing Ali to box at ring center Lyle was able to trade evenly with Ali in  a very slow paced bout. For a big and strong guy, Ron was a decent boxer. He was  not a good enough boxer though to match wits with Ali, Young or even Quarry. In  hindsight Ron should have fought a different fight. He should been more  aggressive and taken chances. In round eleven Ali stunned Lyle and trapped him  in a corner.  Ali's follow up barrage had Ron out on his feet when the referee  intervened.  Ron would never receive another shot at the title. Very unfair based  on his credentials. Lyle's bout with Shavers was a slugfest. Ron got up off the canvas to score a brutal knockout. The brawl with Foreman was a classic for the ages.  It  pitted two of the biggest, strongest men ever to lace on a boxing glove.  They traded bombs with each other with no regard for defense.  It was a savage  war of attrition in which both men tasted the canvas. Lyle finally fell for good in round five.
The loss to Foreman and another decision loss to the clever Jimmy Young  forced Ron to rally toward another title shot.  Hard fought decision wins over  Joe Bugner, Stan Ward and Scott LeDoux again put Ron on contention.  A suprising  second round kayo loss to unheralded Lynn Ball dropped Ron from consideration.   In his last significant bout Gerry Cooney halted Ron in one round.  Ron made a  brief comeback years later but it was in the 70′s that Lyle made his mark.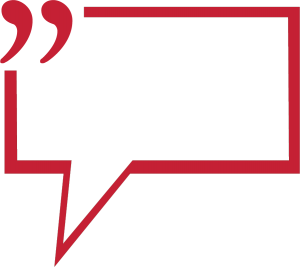 Click Here, If you wish to add a COMMENT to the above article or any of the Ringnews24 boxing articles.