Floyd Mayweather V Saul Alvarez Sept 14th: Defining Fights
With the recent media tour about to begin to promote the Floyd Mayweather v Saul Alvarez fight on September 14th in Las Vegas, Ringnews24 looks back on both fighter's five defining bouts to date.
Floyd Mayweather
Love him or hate him, Floyd is right up there with the very best the sport of Boxing has ever had to offer. Often accused of cherry picking opponents, Floyd is as much a shrewd businessman as he is an ingenious fighter. This has lead to some harsh criticism in the past, however a quick look at his record reveals that five of his last six fights, have come against guys he's been previously accused of ducking at some point.
Here is my pick of five defining fights in the career of Floyd 'Money' Mayweather
1. Floyd Mayweather TKO 10 Diego Corrales
Jan 20th 2001 MGM Grand, Las Vegas, Nevada
When this fight was announced, it was seen as an even money bout between two fighters with opposing styles. Corrales was the highly respected and much feared IBF titlist who boasted KO wins over genuine top level fighters such as Angel Manfredy, Roberto Garcia and Derrick Gainer.
Mayweather – in emphatic fashion, dropped the game but seriously outclassed Corrales, 5 times before getting the TKO in the 10th.
2. Floyd Mayweather UD 12 Jose Luis Castillo
April 20th 2002 MGM Grand, Las Vegas, NevadaFacing arguably his most complete opponent to date – WBC lightweight champion Jose Castillo, turned out to be the hardest fight thus far in the early career of Floyd Mayweather.
With big favourite Mayweather taking the majority of the early rounds, Castillo bravely fought his way back into the fight, pushing Mayweather back and gaining great success by going to the body. At the end of the Fight some at ringside predicted an upset, but it wasn't to be. A unanimous decision went to the new champion Mayweather.
3. Floyd Mayweather UD 12 Jose Luis Castillo 2
December 7th 2002 Mandalay Bay, Las Vegas, Nevada
After the unified controversy of their first fight – which Floyd claimed he won despite having an injured shoulder, the two would meet again eight months preceding their first encounter. The general consensus amongst the media was that Floyd was lucky to get the decision in the first fight, and many still questioned the validity of his win.
Looking to erase all doubt, Mayweather started well and boxed brilliantly throughout the whole fight, proving to the world that on his night he was a level above Castillo. The unanimous decision to Mayweather was never disputed, and he left the ring reputation intact.
4. Floyd Mayweather UD 12 Oscar De La Hoya
May 5th 2007 MGM Grand, Las Vegas, Nevada
Stepping up to junior Middleweight to face the multi-weight champion De La Hoya, proved to be a venerable time in Mayweather's career. De La Hoya – although past his best was still a massive PPV draw, and this fight was to be very important for Mayweather, in more ways than one.A good competitive fight saw De La Hoya put on his best performance for some years, but ultimately the younger, faster Mayweather did more during the fight, and walked away with a split decision victory and yet another World Title in another weight class.
This win catapulted Mayweather into the mainstream, and put him top in PPV buys with 2.4 million views, the largest ever.
5. Floyd Mayweather UD 12 Robert Guerrero
May 4th 2013 MGM Grand, Las Vegas, Nevada
Following Floyds release from a three month prison sentence for domestic violence (he would serve 30 days) Floyd signed to fight arguably his toughest opponent on paper since The De La Hoya fight back in 2007. Robert Guerrero a six time, four weight world champion had only lost once in 32 fights – a split decision back in 2005.Coming back from a twelve month lay-off, many wondered if Mayweather still had what it takes to beat the young, fearless Guerrero. Had the incarceration affected Mayweather? Would his age finally catch up with him against the fearless, come forward fighter Robert Guerrero?
The questions were answered in emphatic style on Cinco de mayo weekend, as Mayweather boxed like a man who had never been away from the ring. He used superior defence and cerebral knowledge to befuddle the game Guerrero, who never really got into the fight.
His distance was key as he moved himself in and out of range whilst delivering right hands all night long that Guerrero just couldn't avoid. Mayweather took scores of 117-111 on all three judges scorecards.
Saul Alvarez
Coming from a family that has all six of his brothers campaigning as professional fighters, boxing is in Canello's blood. After turning pro at the young age of 15, he has amassed a phenomenal record of 43-0-1 with 31 wins by KO, all before his 23rd birthday. On September 14th the current WBC and WBA junior middleweight champion will face without question, his most formidable opponent to date in Floyd Mayweather.
Five defining fights in the career of Saul 'El Canelo' Alvarez
1. Saul Alvarez UD 12 Matthew Hatton
March 5th 2011 Honda Center, Anaheim, California
After beating Luciano Cuello for the vacant WBC silver junior middleweight title in July of 2010, Alvarez went on to successfully defend it twice with wins against Carlos Baldomir and Lovemore Ndou. His first fight for a World title would come the following year against Britain's Matthew Hatton. Fighting for the vacant WBC light middleweight title Alvarez showed he had too much for Hatton over 12 rounds. Hatton, although with some success at times, was soundly beaten with scores of 119-108 on all judges scorecards (Alvarez was deducted a point for hitting after the break in round seven.) This win gave Alvarez his first taste of World honours and introduced him to the mainstream.
2. Saul Alvarez TKO 5 Kermit Cintron
November 26th 2011 Monumental Plaza, Mexico City, Mexico
This fight was to be considered a step up in class for Alvarez. The Question of how his chin would hold up against Cintron's bombs was on everybodys lips. It was no secret that Alvarez's defence wasn't the best in the world, and against Cintron – a man in the last chance saloon, he would need to be at his best to beat him.
Cintron's trainer Ronnie Sheilds revealed the game plan was to jump right on top of Canelo, take away his confidence and not give him any time to breath, but unfortunately for team Cintron, the man in the driving seat had other ideas.Coming out trying to box Alvarez played into the Mexicans hands, after a tentative start he was able to use his superior speed and power to stop Cintron at 2.53 of the fifth round.
3. Saul Alvarez UD 12 Shane Mosley
May 5th 2012 MGM Grand, Las Vegas Nevada
Six months after defeating Cintron, Alvarez was up against three weight world champion Shane Mosley. Like Cintron – Mosleys best days were considered to be behind him, but the man from Pomona California was expected to be a stern test for the young Mexican.
Mosley – a durable fighter who still carried great power in his shots, started the fight well by coming forward behind the jab, looking for a way to get inside as Alvarez took his time to get going. By the fourth round Alvarez was starting to impose his power and in the fifth mosley had to stand his ground as both men traded at close range.
In the ninth Mosley was hurt by a hook to the body as Alvarez started to work his man over, it was only going to end one way and as the final bell sounded, there was no doubting who had won the fight.Scores of 119-109 twice and 118-110 were read out as Alvarez claimed a unanimous decision.
4. Saul Alvarez TKO 5 Josesito Lopez
September 15th 2012 MGM Grand, Las Vegas, Nevada
Keeping active, and just four months after defeating Mosley, Alvarez would next face Josesito Lopez. Lopez, campaigning at welterweight for the past four years, earned his shot at the title following an improbable stoppage of Victor Ortiz on June 23rd of the same year. Stepping in at short notice and behind on points, Lopez broke Ortiz jaw in two places earning him a ninth round victory and at the same time a shot against Alvarez.
Starting fast against Alvarez, Lopez threw everything he could at the Mexican who barely flinched. It was clear the 12-1 underdog wasn't going to score his second upset of the year. The size and class difference were too much for Lopez and Alvarez went on to drop him in the 2nd, 3rd and 4th rounds before stopping him in the 5th.
5. Saul Alvarez UD 12 Austin Trout
April 20th 2013 Alamodome, San Antonio, Texas
This was Alvarez's coming out party. Against Trout – a man many top scribes tipped to win, Alvarez was facing a genuine Title holder. The WBA champion was unbeaten, and had recently earned himself a UD against Miguel Cotto.
What most spectators didn't realise though was just how personal this fight was to Canelo.Alvarez fought like a man on a mission, rocking his opponent throughout the fight and dropping him in the 7th (Trout had never been on the floor previously.)
After a good competitive fight that went the distance, Alvarez claimed the victory with scores of 115-112, 116-111 and 118-109. As the WBA strap was handed to him after the fight, Alvarez immediately took it over to his older sibling Rigoberto, who lost the title to trout in Feb 2011. "This is for my brother" explained the new unified champion.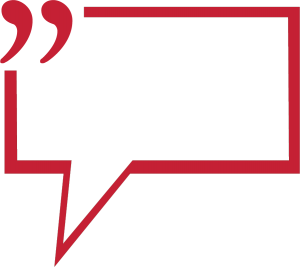 Click Here, If you wish to add a COMMENT to the above article or any of the Ringnews24 boxing articles.