Tempers flare in Biosse-Gingras showdown
They keep saying it's not about them, but the war brewing between trainers Paul Andrade and Orlondo Valles might rival the battle in in the ring Saturday night between their respective fighters, Vladine Biosse and Rich Gingras.
Valles, who trained Biosse (15-2-1, 7 KOs) for eight years and is now working with Gingras (13-3, 8 KOs) in preparation of Saturday's New England Super Middleweight Title Bout at Twin River Casino, said there are no hard feelings between he and Biosse since the two went their separate ways earlier this year, but he doesn't share the same sentiment toward Biosse's new trainer, Andrade, the father of unbeaten Providence junior middleweight and former U.S. Olympian Demetrius Andrade.
"I don't like Paul," Valles said matter-of-factly. "Who is Paul? Paul's never trained any champions.
"He had his son, and he didn't really train his son. He trained himself, and then Dave Keefe trained him. I've been around Paul for years. I don't like his style. I don't like the way he teaches. Paul is a one-dimensional trainer, just like when he trained [Andrade] and [Framingham, Mass., light welterweight] Danny O'Connor. They fight almost the exact same way. They're one-dimensional. I'm different; I watch a fighter, develop his skills and polish what he does best.
"Paul's not a good trainer. He's just a big-mouth."
According to Valles, the rift between he and Andrade started following Biosse's loss to Marcus Upshaw in January when Biosse began seeking additional help outside of the gym from Andrade, who specializes in training southpaws such as Biosse.
"[Biosse] said he had gone to Paul a few times to work on his footwork, not that he was leaving me," Valles said. "He asked if we could bring Paul in and I said, 'Absolutely not.' I told him he could stay with him. It's not like he left me. I'm the one who told him to go stay with Paul because I knew he had Paul working on his footwork and I didn't like it.
"Paul should've been a man and called me and said, 'Orlondo, Vla is working on his footwork with me.' He said I thought he knew. I didn't know."
"I don't want to get into a, 'he said, she said,' because it's not about the trainers; it's about the fighters," Andrade countered. "Vla had always worked with my son sparring. Originally, I thought we would all work together. I don't know what transpired between Vla and Orlondo, but I don't feel good about it. It put me in a funny position. Orlondo is my friend. I don't take people's fighters. I don't need to; I've always had my hands full with my son."
Instead of working together, Andrade and Valles will be across the ring from one another Saturday night as Biosse and Gingras battle for Biosse's title in the main event of "Game On," presented by Jimmy Burchfield's Classic Entertainment & Sports. This will be Biosse's second fight under Andrade's tutelage; the first was in May when the Providence, R.I., native bounced back from the loss to Upshaw with a unanimous-decision win over Latif Mundy.
Gingras, a contestant on Season 4 of the reality television series The Contender now fighting out of Pawtucket, R.I., will bring a different set of skills to the table this weekend, putting Biosse's conditioning and Andrade's training to the test.
"We'll see if he listens," Andrade said of Biosse. "He's a little thick sometimes and it takes him longer to catch on sometimes because he doesn't understand after all these years what I'm doing. Then when he gets it, he accepts it. He'll think things don't work and then when they do he'll say, 'I like this!'
"Hopefully, he does the stuff we're working on [Saturday]."
Andrade's ability to mold southpaws — starting with his own son, and O'Connor, who are a combined 48-1 — could be a factor in the outcome of Saturday's fight.
"Right-handers are so basic," Andrade said. "It's a left, right, then a body punch. Then they stand back and get hit with a right hand. You've seen it a thousand times. They throw great combos, then they step back and get hit with the right.
"I like southpaws because I can put them on different angles. They can cut more angles than righties are used to. How to throw punches, foot position — there are just so many more things you can do with a southpaw. You just have to know how to train them to do it. The angles make a difference."
After training Biosse for eight years and devising the game plans that were the key to his success against both Joey McCreedy and Joey Spina, Valles will now be on the other side of the fence Saturday drawing up the blueprint in an attempt to dethrone his former protégé.
"I know how to beat Vla," Valles said. "I don't care if he went to California [to train] or wherever Paul took him. No one knows him better than me. I'm going to use that against him, and that's the way it's going to be. I've had Rich sparring against real good southpaws. Guys like [undefeated super middleweight] Edwin Rodriguez – real, professional guys that are good, not amateurs, and he's doing all of his rounds. I've been taking him all over, and we've been working all week long, even on Fridays, Saturdays and Sundays."
Andrade put the odds for Saturday's fight at "50-50" with a strong emphasis on intangibles.
"Who really wants it more? Both fighters will have their career on the line. That's what it's about," Andrade said. "We can only teach them so much, but how big will their hearts be?
"Vla will be different because I've had more time with him than Orlondo's had with Gingras. It's hard to fix someone in three or four weeks. It's just not enough time. Even in six months with Vla, I've only been able to correct a couple of things. How much different Gingras will be, I don't know. I'm sure Orlondo did a good job, but will he pay attention to what he was taught? I'm sure Orlondo told him to do the right thing, but there is a point where he has to trust what he is taught. Sometimes a guy gets punched and he'll go back to his old ways. It's up to the fighters. How much do they want it? Who will put it on the line 100 percent? We can yell and scream at them all we want, but they have to execute."
Valles has not only promised a "new" Gingras on Saturday, he's gone as far as to predict a victory in what will be the biggest fight of Gingras' career. They say it's not personal. We'll find out for sure when the bell rings Saturday night.
"I know how to train. That's all I have to say," Valles said. "Someone is getting knocked out. One thing about me is I don't lie and I know my stuff. It's going to be a war.
"If Vla can go past six rounds, I'll quit training."
In the eight-round co-feature, Pawtucket, R.I., middleweight Thomas Falowo (10-1, 7 KOs) will step up to face Jersey City, N.J., veteran Chris Chatman (10-2-1, 5 KOs. Joe Gardner (11-6-1, 1 KO) of Woonsocket, R.I., will also return to action Saturday night to face Portland, Maine middleweight Russell Lamour (4-0, 2 KOs) in a six-round super middleweight bout (168 pounds).
"Game On" also features the professional debut of highly-touted Groton, Conn., female bantamweight Marcia Agripino, who will face Brooklyn's Vanessa Greco (1-2-3) in a four-round bout. Providence super middleweight KJ Harrison-Lombardi (1-0) will make his Twin River debut against Boston's Maceo Crowder (2-1) in a four-round bout and Hartford light middleweight "Jabbin'" Joe Wilson Jr. will make his professional debut against Saul Almeida (0-2) of Framingham, Mass., in a four-round bout. All fights and fighters are subject to change.
Tickets for "Game On" are $41.00, $76.00, and $126.00 (VIP) and can be purchased by calling CES at 401.724.2253/2254, online at  www.shop.cesboxing.com or www.twinriver.com, at the Players Club booth at Twin River, or through any TicketMaster location. Doors open 6 p.m. with the first bout scheduled for 7.
As an added bonus, Twin River and CES have teamed up to offer fight fans and VIP customers an exclusive offer with their ticket purchase. Show your ticket stub at the event, join the Twin River Rewards Club and get a free $25 Twin River gift card and two free tickets to a Twin River concert. CES has upped the ante by offering an additional $25 gift certificate to either Meritage or Chardonnay's restaurant in Rhode Island with the purchase of a $126 Jimmy's Club VIP ticket.
(Twin River has waived its 18+ rule for "Game On." Anyone under the age of 18 must be accompanied by an adult and must enter through the West entrance.)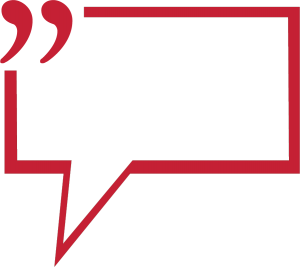 Click Here, If you wish to add a COMMENT to the above article or any of the Ringnews24 boxing articles.