Indianapolis Sun – Choynski Puts down Johnson With Big Left
As the only man who ever knocked out Jack Johnson, the present champion of the world, it might be inferred that I possess considerable knowledge of this great black man who is soon, let us hope, to meet James J. Jeffries for the world's greatest honor in pugilism.
Perhaps I have such knowledge, but at the start let me advise my readers that they must not expect too much of me. I have some opinions and in response to the request of the Indianapolis Sun, am writing them. But I crave indulgence of the statement that they are merely opinions.
Let me further excuse this by saying that after I had whipped Jack Johnson — decisively, if you will have it — and had been forced to remain some twenty eight days in a Galveston jail for the feat. I was so glad to get away from Te.xas and its environs that Johnson and Texas and the jail slipped out of mind as easily as if the entire incident — the whole affair , in fact —  had been one of a trivial nature.
Out of the fragments of my memory I can piece together a pretty good report on this ring mastodon, even with the little details missing and incomplete. The one thing that stands out strongest to me is this:
In the nine years elapsed since my battle with him, I can today see little change in Johnson.
Then, as now, he was extremely clever. Certainly at all times he was a wonderfully strong fellow, for he swung me around couple of times in our battle much as if we were children playing the old game of crack-the-whip.
But there has been one wonderful change in him, and this, to my way of thinking, accounts in great part for his being champion of the world today. Johnson jumped around a lot more in those days than he does now. That's because today he is confident, and when he faces an opponent he is not alarmed at the slightest feint. He stands still and waits, the experience he has gained telling him that be is the master and that there is nothing to fear.
I knocked Johnson out with a left hook to the right eye. It landed just below the temple and floored Johnson as cleanly as could be. He fell upon his back, wallowed  round and attempted to get up. But he was counted out.
Perhaps I have got ahead of my story. The fight was held in February, 1901, and was to have been ten rounds. I had whipped a big fellow named Herman Bernau down there in three rounds, and after Johnson had made quite a splurge by whipping several big men they began
skimming the country for other victims. Johnson wanted to get Jim Corbett, and when my name was suggested Johnson laughed and said I wouldn't do, was too small, etc.
Well I got the match, anyway. It was just after the Galveston cyclone and flood, and the hall in which we boxed was partly unroofed. But there was a good sized crowd present, and this self-same Bernau I had beaten the year before acted as referee. I went to Galveston in the guise of a boxing teacher and to dodge some sort of a law covering the case they advertised that I was to give a demonstration of physical culture, or something like that.
In the opening round we both did a lot of dancing around. He was awfully long and reachy. I remember well, and it was hard for me to reach him. He kept dancing away, and there was scarcely a punch struck in the entire round.
The second was about the same, neither of us doing much except to exchange rather light punches. We were both full of fancy flourishes.
" This won't do I though to myself after the second round. "This is likely to go ten rounds, and I might lose a hairline decision. I'll go in and take a chance this time."
I waked out for the third round with my guard high, to tempt him to lead for my ribs. He bit like a hungry bass at the bait I tossed him and as he tried to reach my body I lashed out with all my
might for his jaw with my left hook, which pardon me for the little bouquet, was the equal of any man's punch, bar none . I wanted the jaw but he dropped his head just a bit and it landed just back of his eye. He dropped and dropped hard, and the fight was over.
The force with which I landed jarred me too. I knew I had him. He couldn't come back, but something else did. Five or six big fellows, each drawing a husky looking piece of blue hardware, leaped into the ring just as the referee declared me the winner, and seized both of us.
Incidentally. I never got one penny for whipping Johnson. I was promised $300 and a percentage of the house. I never knew what became of my part.
I didn't see Johnson again until a few months ago when he was boxing in a Chicago Theater with a partner. Yes, he was exactly the same big strong, clever, rangy-looking fellow, but as I have said.  He was devoid of his fancy footwork of earlier days, but outside of that I couldn't see much difference in him.
They told me when I got to Galveston that Johnson didn't know much. It was they who didn't know. Yes he's better than good. He is great boxer, a keen fighter and a bad man generally in the ring.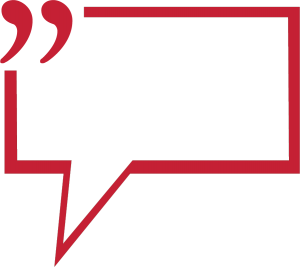 Click Here, If you wish to add a COMMENT to the above article or any of the Ringnews24 boxing articles.