Juergen Braehmer wins WBA light-heavyweight title
German light-heavyweight Juergen Braehmer, 42-2 (31), once again holds a version of the world light-heavyweight title (the WBA) after unanimously outpointing American opponent Marcus Oliveira, 25-1-1 (20), in Neubrandenburg, Germany on Saturday night.  It was, for the most part, a soporific affair, which only burst into life in the last four rounds.
The biggest impact that Oliveira had on the evening came before the action even started, when an obviously pre-determined plan to unsettle the home camp sent the promoter, Kalle Sauerland, almost apopleptic.  Oliveira appeared in his robe at the top of the walkway, with his native-American singing and chanting music playing loudly, but he made no attempt to start his ring walk.  Instead, his promoter Don King was in the vicinity arguing with the local officials.  After some minutes of this, Oliveira turned tail and headed back to his dressing room.  The upshot was that King had objected to his fighter being kept waiting in the ring whilst a rock band serenaded Braehmer to the ring.  He insisted that Braehmer should make his ring walk first, therefore preventing his fighter from having to wait.
As the television coverage had already started, Kalle Sauerland had no option but to acquiesce to this demand and Braehmer hurriedly made his way to the ring.  This was closely followed by Oliveira's walk in, but this time to a chorus of boos.  There were even some whistles and cat-calls during the American national anthem, as the crowd had been so riled by King's behaviour.
To the fight, and this was nowhere near as dramatic as what had gone before.  The suspicion was that local boy Braehmer had been given an easy touch to enable him to take the title with as little difficulty as possible.  Unfortunately, this was proved to be correct.  Braehmer immediately took control of the fight from the first bell, edging forward, poking out the southpaw jab and looking for openings for his straight left through the middle.  Oliveira backed away, looking pensive.  This was the pattern for the first four rounds, with Braehmer not throwing a hatful of shots, but not needing to as Oliveira was doing nothing. 
The fifth round saw Braehmer score with a big shot for the first time in the fight, landing a terrific straight left hand to the jaw through the American's guard.  The German was gradually ramping up the pressure and Oliveira had a nasty swelling under the left eye, which had been hit by Braehmer's jab since early in the fight.  The seventh round saw more discomfort for Oliveira, as he was clearly hurt by a series of body shots.  In fact, it was Braehmer's work to the body which was the dominant factor in the fight.
Almost without warning, in the ninth round Braehmer suddenly looked gassed.  His outstanding footwork, which had kept the perfect distance between himself and his opponent all the way through, was no longer in evidence.  This enabled the big, muscular American to finally get inside and start throwing some heavy hooks.  Braehmer was definitely unsettled and was unable to regain his composure.  It was the first round that he had lost.  A late sea change looked possible but a bizarre incident along the ropes in the 10th round set that scenario aside.  Braehmer had forced Oliveira back to the ropes where he slid down to the canvas.  Referee Raul Caiz Jr. started a count, to which Oliveira complained "no, no".  It was not clear why he had gone to the canvas, as slow motion replays did not indicate that a punch had even been landed on him.  Any momentum that Oliveira might have gained in the previous round was lost there and then.
Braehmer now just had to see his way through to the final bell, which he did, but not without having to experience a full-scale attack from Oliveira in the last round.  At last, the American threw caution to the wind and surged forward throwing wild hooks at his cultured opponent.  Braehmer was under pressure and did not like it one bit.  His previously unmarked features suddenly showed a cut by the left eye.  It was all too little, too late though, and made one wonder why on earth Oliveira had not come to life earlier in the fight.  There was never any chance that he would outbox Braehmer and his tactics should have been to attack with abandon and look to throw Braehmer out of his stride.  Leaving this until the last round was strange indeed.  The bottom line is that he is nowhere near world class and will almost certainly sink back into obscurity now.
Two of the scorecards reflected the pattern of the fight accurately, at 117-110 for the German.  Judge Jean-Louis Legland from France, on the other hand, scored it 115-112.  How he found five rounds to give to Oliveira is anyone's guess, but do not look for him to be invited back to judge on a Sauerland show anytime soon.
Sauerland Events will now be looking to headline three of their 2014 shows with defences by Braehmer.  Looking at the WBA world rankings in this division, it is easy to see how they will be able to find comfortable opposition for Juergen to enable him to retain his title.  Said rankings bear no relation to the actual top 15 world light-heavyweights and Kalle and Juergen will be licking their lips as they look down this list.  In reality, Braehmer needs to be kept away from the best fighters at the weight.  As in his fight earlier this year against Eduard Gutknecht, he ran out of gas quite alarmingly in the last third of this fight.  He is there to be taken, so look for him to be very carefully matched indeed.
Of main interest on the undercard in Neubrandenburg was an outing for Bulgarian heavyweight Kubrat Pulev, 19-0 (10).  He scored a predictably easy fourth round retirement victory over American Joey Abell, 29-7 (28), but suffered the ignominy of having a knockdown called against him in the fourth round.  This could have been designated as a slip by the referee, as Pulev had tangled feet with Abell, but at the same time a left hand had definitely landed on the Bulgarian, so the referee cannot really be criticised for his call.  In any event, the knockdown is now on his record for posterity.  This merely served to irritate Pulev, who immediately scored three knockdowns of his own, all with hard body shots, forcing the American to call it quits in his corner at the end of the round.  Pulev had already scored a body shot knockdown in the third.  It was an easy night's work for the big heavyweight who can look forward to great opportunities next year.  Look for him to fight for one of the versions of the heavyweight title in 2014.
@RachelAylett1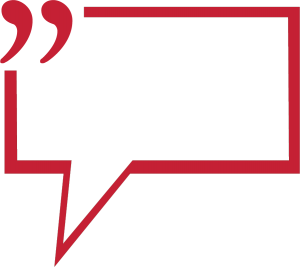 Click Here, If you wish to add a COMMENT to the above article or any of the Ringnews24 boxing articles.