Fans of Japanese boxing have been treated over recent years to New Years Eve boxing. One man who has become a staple of these New Year's Eve shows has been rising Japanese superstar Kazuto Ioka (13-0, 9) a man who has been featured in the two previous TBS year ending boxing shows.
Ioka makes it three straight wins this year as he returns to action for not only the third successive year ending show but also the third WBA light flyweight title defence of the year as he takes on Nicaraguan youngster Felix Alvarado (18-0, 15) in a battle that will see somebody losing their 0.
For Alvarado this is his first major contest and his first world title bout. Viewed by many as the natural successor to Roman Gonzalez, Alvarado is highly entertaining wrecking ball of a fighter who gets in to the ring to destroy opponents. Although not a complete fighter like Gonzalez the 24 year old Nicaraguan is a man who has long been tipped as a future world champion.
Unfortunately Alvarado has possibly been let down by his developmental fights and management. He has, so far, been facing fairly limited foes in Nicaragua and Costa Rica and although he's had work outs with Gonzalez his opponents haven't really been testing foes. Instead they have been opponents there to make Alvarado look good. It's with this in mind that one needs to make note of Eliecer Quezada and Arnoldo Solano who both gave Alvarado and his team a real scare pushing Alvarado all the way.
For Ioka this bout looks like many of his other contests. The talented Japanese fighter has made a reputation of fighting solid looking competition and making the bouts look easy. In his two previous fights this year he defeated opponents with a combined record of 86-9-3 and hardly broke sweat. Whilst Alvarado has been facing light touches and, on the whole, breezing through them Ioka has been facing fringe world level guys and doing as he wished.
What Ioka does so well, like many top athletes, is finds that split second of extra time. He never looks rushed,never looks flustered and always looks so composed, calm and relaxed. It's this that has allowed him to to become a 2-weight world champion and a man who is 7-0 (5) in world title bouts. The one real scare Ioka has had has been when he faced one of the sports under-rated fighter in Akira Yaegashi, a man who is now the WBC and Linear flyweight champion.
Although on paper this looks like an even bout I can't help but feel the quality of competition leans this boutso heavily in favour of Ioka that we end up questioning why Alvarado Was given this opportunity. Of course I could be wrong but in this case I can't see it.
For fans in Osaka the show is scheduled to feature 10 bouts and surprisingly Ioka isn't the only world champion on the card as WBA minimumweight champion Ryo Miyazaki(20-0-3, 11) fights in a non-title bout against Thailand's worldranked Fahlan Sakkreerin Jr (22-2, 4) in a bout that is likely to actas a Miyazaki's last bout as the minimumw eight champion. Miyazaki, who struggles with the 105lb weight limit, is likely the front runner to be in line when Ioka vacates his title and I'd expect that to happen after the main here.
On the rest of the under-card there is some very interesting fighters in action. These will include Takahiro Yamamoto (11-3, 8) a highly regarded 23 year old Bantamweight, the world ranked Sho Ishida (14-0, 7), recent world title challenger Atsushi Kakutani (13-4-1, 6) and the always fun to watch Masao Nakamura (17-1, 17) who is very highly ranked by the IBF.
If you're in Osaka I'd advise getting to the Bodymaker Colosseum for what could potentially be a great night of action with fireworks guaranteed. If you can't make it to the venue then this show, or at least the main event, will be shown on TBS
You can read more by Scott Graveson at his site: AsianBoxing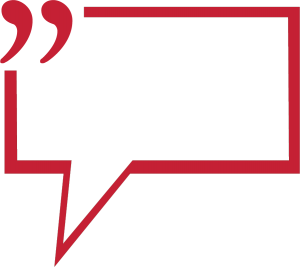 Click Here, If you wish to add a COMMENT to the above article or any of the Ringnews24 boxing articles.