Zahir Raheem appears in Tacoma again
ESPN "Friday Night Fights" continues this week with an unfortunately injury-hit show.  The card, to be held at the Emerald Queen Casino in Tacoma, Washington in the Pacific North-West, was to be headlined by top-rated super-featherweight Arash Usmanee, who had two high-profile fights on the series last year.  However, an ankle injury sustained by Usmanee less than a week before the show caused him to pull out of his fight.
The new nominal main event features Mexican banger Juan Antonio Rodriguez, 25-4 (23), who was due to face Usmanee, now up against Dominican Republican Jenifel Vicente, 25-1-2 (17).  Rodriguez has a very high knockout percentage, but has mostly been fighting average opposition in his home country.  On the one occasion that he travelled outside his homeland, he was soundly outpointed by Australian Billy Dib in New South Wales in July 2012. No disgrace there of course because Dib was at the time the IBF champion at featherweight, although the fight itself was a non-title match.
Rodriguez then is something of an unknown quantity, appearing on US television for the first time.  On Friday he faces an interesting challenge, and someone who is quite different from his originally scheduled opponent Usmanee.  Vicente is a fast-moving fighter who has spent his whole career fighting at super-bantamweight.  However, the word is that before Vicente's last fight against Jorge Diaz, he had to lose 12 pounds in the last few days leading up to the fight.  That would perhaps explain him moving up in weight now, as this match is made at super-featherweight.  
Vicente has appeared on this show twice before, initially against another banger Chris Avalos, in August 2012, when he was comfortably outpointed, being floored by a left hook along the way.  In his second appearance on the show he was far more successful, scoring a terrific stoppage victory over former prospect Jorge Diaz in the fourth round in June of last year.  The right uppercut that initiated the final assault was an absolute peach.  Vicente is a highly talented fighter then.  He can be placed alongside his fellow countrymen Joan Guzman and, just recently, Argenis Mendez, in that he is also struggling with weight.  What is it with Dominican fighters?  Could it be that, like those two, Vicente will fail to make the most of his talent due to a lackadaisical attitude outside the ring?
The Mexican Rodriguez is clearly no world-beater, as he was outpointed in his home country by Nicaraguan Eusebio Osejo in April 2011 and it may be that he is like a lot of Mexicans who cross the border with impressive knockout victories and prove to be a dud.  However, the fact that Vicente has come in at short notice, and is moving up two weight classes leads me to make the Mexican the favourite here.  Another factor is that, at 5″4 inches Vicente will be tiny as a super-featherweight.  I see it as a bad sign that he cannot shrink his small frame down to 122 any longer.  For those reasons, I am taking Rodriguez to eke out a hard points decision after eight rounds.
The co-feature brings a blast from the past and the biggest name on this card in former top contender Zahir "King" Raheem, 34-3 (21), who last year embarked on a comeback to the sport after spending two and a half years out of the ring.  Zahir, now boxing at light-welterweight, faces Mongolian Bayan Jargal, 17-4-3 (11).
Raheem boxed in the Atlanta Olympic Games as long ago as 1996, when he fought in the US team alongside Floyd Mayweather Jr., Eric Morel, Fernando Vargas, David Diaz and Antonio Tarver, all of whom went on to win major world titles.  Talent and skill-wise, Zahir would rank alongside almost all of those names, but as regards winning titles, he has unfortunately come up short.  Raheem has had plenty of success in his pro career though, having been involved in three highly visible contests between the years of 2004 and 2006.  He took part in a crossroads battle with fellow-unbeaten at the time Rocky Juarez in July 2004, where he lost a very close and controversial 12-round decision at featherweight.  Just fourteen months later Raheem shocked the boxing world by winning a close decision over a peak Erik Morales, who just six months earlier had defeated Manny Pacquiao.  That fight was at lightweight and earned Zahir a crack at the vacant WBO title at that weight.  Unfortunately for Zahir, his opponent on that night in April 2006 was one of the finest boxers to have ever come out of Brazil, Acelino Freitas.  It was a disappointing fight, as Zahir seemed rather in awe of Popo's power, and lost a split decision.  Since that fight it has been all downhill for the ex-Olympian.  As previously stated, he took over two years out of the sport before signing a promotional deal with Halquist Productions, based in Washington state, and since his return has had three stoppage victories.
Raheem is aiming for his fourth straight comeback victory against Bayan Jargal.  Jargal adds to the list of poor opposition that Raheem has gone up against in his comeback.  There are very few Mongolian professional boxers and Jargal is not even on the same level as recent British-based countrymen Choi Tsveenpurev and Shinny Bayaar.  They reached a decent standard fighting in Europe, but Jargal is really no more than a journeyman.  He has appeared twice before on Friday Night Fights, firstly when losing virtually every round against contender Breidis Prescott in April 2011 and subsequently, in February 2013, when he was badly stopped by clubfighter Chris Howard in the third round.  That was quite an upset, as Jargal had not shown signs of fragility before, but that night he was collapsed by a right hand from Howard and despite beating the count, was staggering all over the place, giving the referee no option but to step in.
Raheem should win this fight, and quite comfortably.  He has always been a slick speedster and the average, plodding Mongolian's style will play right into his hands.  Look for Raheem to be taken the distance for the first time in his comeback though as Jargal's stunning defeat to Howard may be considered somewhat of an anomaly.
Also on the card is former cruiserweight contender turned heavyweight wannabe, Lateef Kayode, 19-0 (15) with 1 no decision, from Nigeria.  Lateef has his second fight at heavyweight after taking 18 months out of the ring following his contentious fight with Antonio Tarver in June 2012.  That fight was announced at the time as a split draw, but the result was later overturned to a no decision due to Tarver being found to have failed a drug test.  One thing that fight did prove was that Kayode could rightly claim to be a world class cruiserweight.  However, he has decided to chase the big money which might be available to him if he can find success at the heavier weight.  On Friday he takes on former decent amateur, Jonte Willis, 9-7-1 (3), whose pro career has turned into such a disappointment that he can now rightly be described as a travelling loser.  Willis has settled into this role comfortably but is still good enough to give Kayode eight decent rounds before losing clearly on points.
Lower down the bill we have run-outs for two former good amateur boxers, Dorsett Barnwell and Eduardo Alicea.  Heavyweight Barnwell, 11-0 (5), represented the US in the World Junior Amateur Championships in 2006, reaching the semi-final.  His pro career is going along nicely and he already holds a win over Joey Dawejko, who also represented the US in the aforementioned championships two years later.  Barnwell takes on 36-year-old Kenyan fighter Raymond Ochieng, who has lost five of his last six fights.  If Barnwell is to progress in the sport he needs to be stopping opponents like Ochieng inside the distance.
Super-middleweight Alicea, 4-0 (3), was the runner up in the 2009 US National Championships to Errol Spence, who also defeated him in the semi-finals of that year's Golden Gloves Championships.  He has so far had a stop-start pro career, this being only his fifth contest in three years.  Although he is only 23-years-old, he desperately needs to remain active in order to get noticed and to progress his career.  Otherwise he will be another promising fighter who just ends up drifting away from the sport.  Eduardo takes on Jas Phipps, 4-1 (1) and should score another inside the distance victory.
This show has been badly hit by the injury to Arash Usmanee and, in fact, Friday Night Fights has seemed stricken by late withdrawals over the past couple of years.  However, they usually have success getting in decent late substitute opponents and making the show very watchable.  There should be another example of that this Friday.  The show can also be seen live on BT Sport in the UK with a start time of 2 a.m.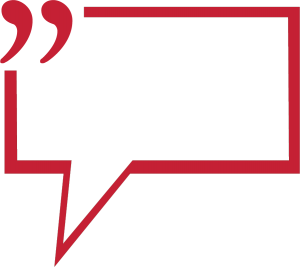 Click Here, If you wish to add a COMMENT to the above article or any of the Ringnews24 boxing articles.