Juan Antonio Rodriguez makes his mark on Friday Night Fights
Tonight's ESPN-televised show at the Emerald Queen Casino in Tacoma, Washington, starred, well no one really.  The one world class fighter who was due to feature was Afghan Arash Usmanee, who unfortunately injured his ankle less than a week before the show and had to withdraw from the main event.  He was to have fought Mexican Juan Antonio Rodriguez, 26-4 (23), who instead took on late replacement Yenifel Vicente, 25-2-2 (17), from the Dominican Republic, at super-featherweight.  The loss of Usmanee unfortunately led to a very low-key show, but Rodriguez will not mind that as he scored a nationally televised 8-round points victory over Vicente and put his name in the mix for bigger fights.
Southpaw Rodriguez, in only his second fight outside of Mexico and his first in the US, enjoyed significant advantages over Vicente.  He was taller, had a longer reach, a natural weight advantage and also had much longer preparation time for a major television fight.  It is hard to see what the backers of Vicente thought about when deciding to take this match.  Perhaps they thought that with all the previously mentioned disadvantages, their man had little to lose but loads to gain.  How they thought he could win this fight though is a mystery, he is really a super-bantamweight and at 5″4 inches is too small to compete in the higher weight class.
The Mexican showed decent skills and can best be described as a nice, tidy boxer.  He can also be described as workmanlike.  All the advantages he had over Vicente were enough to see him through to a close but clear decision.  Rodriguez did virtually nothing in the first round, which he gave away whilst having a look at Vicente.  The Dominican, for his part, scored with the occasional fast punch as he jumped in, taking the round.  However, for the next five rounds, Vicente was barely in the fight, as he merely moved around the ring trying to avoid the consistent pressure from his bigger foe, which gradually ramped up round by round.  
At the end of the sixth it looked as though the fight would peter out with Rodriguez taking an easy win.  Inexplicably, though, Rodriguez's forward march halted in the last two rounds.  He stopped coming forward and virtually stopped punching, allowing the faster, smaller man to take these rounds with his speedy single shots.  In retrospect, the sixth round had been the most exciting of the fight, with Rodriguez trapping Vicente in a corner and landing plenty of hooks.  During this round though Vicente was hitting back intermittently with fast left hooks.  Perhaps some of those shots hurt Rodriguez, making him reluctant to engage in the final two rounds.  I cannot think of any other reason why Rodriguez might have taken his foot off the pedal, as he did not look gassed.
The ending to the fight put something of a dampener on what had been, on the whole, a very decent performance by Rodriguez.  It also closed things up on the scorecards with one judge even scoring it a draw at 76-76.  The other two judges were spot on with their cards of 77-75, both for Rodriguez, the same as this writer.  Rodriguez probably impressed just enough to earn himself another showing on ESPN.  Let us hope that the original match with Arash Usmanee can be made during the next few months when Usmanee returns to fitness.
Almost 12 months ago, former top contender and world title challenger Zahir Raheem, 35-3 (21),  embarked on a comeback of sorts, after being away from the ring for two and a half years.  On tonight's card he featured in the fourth fight of this comeback, all of them taking place on the Emerald Queen Casino promoted cards of his new backer, Brian Halquist.  His opposition to date has been of a very low quality and the fighter in the opposite corner here was similarly limited.  Raheem won a 10-round unanimous points decision over Mongolian Bayan Jargal, 17-5-3 (11), but was made to look very uncomfortable in the second half of the fight.
The first half had been a non-event and Raheem easily won the first six rounds after what amounted to a glorified sparring session.  Raheem boxed the whole fight off the back foot, as he always does, and Jargal refused to play ball, just edging forward but hardly throwing any shots.  All the rounds were facsimiles of each other as Zahir pot-shotted with counters from the outside and scored at will his fast left jabs and left hook leads.  It was a cakewalk for him.  For some reason though Raheem took round seven off, barely throwing a punch whilst moving around the ring.  This enticed Jargal to finally call up some offence and he successfully nicked his first round of the fight.  Empowered by this Jargal now felt that he was at last in the fight and he went after Raheem up until the final bell.  There is an argument that the Mongolian actually won the last four rounds, although I gave Raheem a close ninth.  In the last though Jargal landed his best punch of the fight, a left hook, and Raheem was glad to hear the final bell.
All three judges rightly scored for Raheem, one having it 97-93 the same as this writer, and the other two at 99-91, which was harsh on the loser.  Prior to making this comeback, Raheem must have taken time out to consider his options.  After just three nondescript wins, his new promoter managed to secure a slot on this ESPN-televised card to give him some much needed exposure.  Surely Raheem must realise that he has to do more than this in order to make any progress in the sport.  His sheer lack of aggression against such limited opposition will ensure that nobody is in a hurry to put him on television again.  Following his obvious discomfort during the last four rounds when Jargal was putting him under pressure, it does not bear thinking about what a better opponent would do to him.  He will very soon need to step up his class of opposition and when he does he will be defeated, bringing an end to this pointless comeback.
Nigerian Lateef Kayode, 20-0 (1 no decision) (16), had his second fight at heavyweight after a relatively successful career spent at cruiserweight.  He looked okay in comfortably defeating good class journeyman Jonte Willis, 9-8-1 (3), by stoppage in the sixth and final round.  Kayode was facing an opponent who made no attempt to win the fight but was in there to take him rounds.  Willis normally has a reliable chin and, indeed, was never off his feet here or even seriously wobbled.  He did however clearly run out of gas in the fifth round and tried to fiddle his way through to the end.  Kayode managed to trap him on the ropes in the last round and landed a heavy combination to the head, including a clean left hook, which resulted in Willis turning away and not throwing back.  The referee jumped in, a tad early in my opinion, and stopped the fight.  Willis immediately disputed the referee's call but was on his way to a landslide points defeat in any event.
Kayode is small for a heavyweight, but joins other previous cruiserweights Tomasz Adamek, Johnathan Banks and Steve Cunningham to name but three, in the search for big money fights in the supposedly glamour division of boxing.  Kayode is good enough and mobile enough to qualify as a fringe contender in his new weight class, due to the paucity of quality therein.  Look for him to feature in a much more important match before the year is out.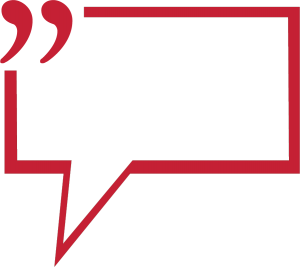 Click Here, If you wish to add a COMMENT to the above article or any of the Ringnews24 boxing articles.