Gary O'Sullivan: I would give Chris Eubank Jr a rude awakening
After tasting defeat for the first time in 2013 against Billy Joe Saunders, Gary O'Sullivan (16-1) has his mind set on getting his career back on track in 2014. So having taken a little time-out to regroup, the Cork fighter has recharged his batteries and is now ready to move onto the next stage in his career. 
Ready and determined to prove that the Saunders set-back hasn't dented his confidence, 'Spike' kindly agreed to talk with Ringnews24.com.
"My confidence hasn't been knocked at all" said O'Sullivan, "I took 6 weeks out and then got straight back into training and I'm working harder than ever". 
I asked him if he would look to secure a rematch with Billy Joe at any point in the future and he replied, "Yes absolutely- maybe for a world title a little further down the road. I would need to have been a lot more active beforehand, than the last time we met, and to at least have had an equal amount of fights as Billy Joe in the year previous if we were to meet again. An inactive year before that fight definitely had a bearing on the result." 
'Spike' is clearly eager to put the loss behind him and should be in action over the course of the next couple of months, "I can't wait to get back into the ring. I've been told that I will get that chance in March and that's what I'm working toward".
He recently made his feelings about Chris Eubank Jr known when he uncharacteristically posted on twitter that he would love to put him on his "Arse", so I wondered if it was a fight he would be keen to secure, he told me, "I would really like to fight Chris Eubank Jr, it's rare enough for me to take a dislike to another pro boxer, but I don't like the way he behaves one bit", unimpressed with the brash Eubank Jr, O'Sullivan added, "he poses around like he's something special, but I think that if you're going to go around behaving like that, then you should at least have beaten a few fighters with a better record than the guys he's fought". Spike continued, "He knows I want him, but personally I believe he'd be too scared to face me". 
I asked if he was confident of victory in any potential meeting with Eubank Jr and he gave a resounding,"Yes! I definitely think that I'd blow him away and give the lad a rude awakening". 
On any possible opponents or domestic rivals, who he would most like to meet over the course of the next twelve months O'Sullivan said, "I got offered a fight with Hassan N'Dam N'Jikam (former interim WBA and WBO middleweight champion), but it was at very short notice and the money was poor. I was very disappointed with the notice too, because it turned out that other Irish middleweights had been offered the fight first". He added, "It was just after Christmas when they contacted us and I had not been training during the holidays so making weight would possibly have been an issue, that said, I was prepared to try, but my manager Paschal Collins advised me not to and said that I could fight N'Dam later in the year". 
This would be a tough test for O'Sullivan and a step up in quality, but in no way is he fazed, "I really hope the N'Dam fight happens because I truly believe I can beat him and if I had been given just another three weeks' notice, we definitely would have taken that fight."
Discussing targets he has set himself, I asked realistically how far he felt that he could go within his career and if he truly believed he could push himself beyond domestic and European level he replied, "Yes I can go further. I believe that I can be champion of the world." 
With that in mind I asked about his preparation for fights, his training more specifically-does he freshen his camps up with new ideas? He replied, "I'm very open to new methods. I'm up for anything that will make me better in the ring-in any way". 
Away from the Ring I was keen to know how he relaxed in between fights and if he had any hobbies or other interests that he pursued, 'Spike' responded, "I love sport and I play soccer, pool and snooker. I also enjoy watching soccer and darts on the television too". But there is more to O'Sullivan than just sports, "I also like to read and play chess" he added.
It is quite clear that the support given to a Professional Sportsman by his family and friends is underestimated. So asked how important it been to him to have solid support behind him, both professionally and socially and if it helped to keep him relaxed and his mind on the job. He was quick to praise the people behind the scenes, "There's just no way that I could continue, as a professional sportsman, without the backing and support of my family and friends, my primary reason for boxing now is to earn a big enough pay-day that I can secure the future for my girlfriend and three daughters". 
So looking beyond his career as a fighter, I wondered if he had any aspirations of turning to promotion or perhaps training his own stable of fighters, "Yes, I would definitely like to train fighters in the future, and promoting fights is of interest to me also".
Finally I asked O'Sullivan if there were any fighters in his gym that we should be looking out for, who potentially had a bright future in the sport, he said "Well, I believe Stephen Ormond (16-1) certainly has a bright future ahead of him, he is already WBU world champion and WBO European champion, and he has what it takes to go all the way. Luke Keeler (3-0), is a young lad who could become a champion too. There is also a kid at my own amateur club, Loughmahon Boxing Club, in Cork called Stephen Cairns, who could go on to become a superstar – if he keeps his focus and works hard".
On behalf of all at Ringnews24.com I would like to thank Gary for taking the time out to answer our questions and wish him a successful 2014.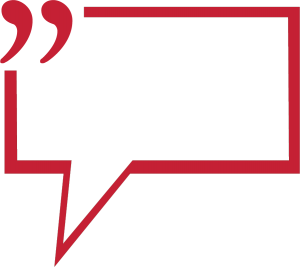 Click Here, If you wish to add a COMMENT to the above article or any of the Ringnews24 boxing articles.