Why Journeymen fighters are boxing's blood line
While the casual boxing fan will quite often express their interest only in the main event of a show card, the so called "journeyman" will always have the support of some of the biggest names in the sport, most notably the promoters of a show. So many forget how important, perhaps even necessary, these fighters are to boxing, especially when comes the time a scheduled opponent pulls out of a fight at short notice. Quite often, a promoter will call upon a journeyman fighter at short notice to fill in an opponent's place, saving an undercard or, although more rarely, a main attraction. It is unfortunate that these guys receive so little respect for what they do as it is often said that they are boxing's life line. Without them, the value of a night's worth of fights is decreased. Another much less talked about aspect is that journeymen often give a rising star fighter the necessary experience he needs. While journeymen fighters do not often hear the MC shout their names in victory or have their hand held high to a raucous crowd, they collect a wealth of experience, something that is often passed on to opponents of a superior calibre.
In this article I pick some of the most respected and accomplished journeymen in boxing, boxers who achieve in their own individual way:
Peter Buckley
One of Britain's best known modern journeyman, Peter Buckley has a compiled record of 32-256-12 with 8 KO's to his credit. . Despite the heavy loss to win ratio, which is currently known to be the worst worldwide, he collected the British Midlands Area super-bantamweight title after being on a nine loss streak! Of his 256 losses, Buckley has only been stopped ten times and has fought some of England's most recognisable names including Naseem Hamed, who was forced to go the distance with him over six rounds making him only one of the five opponents to survive on the former featherweight champion's record! Other names include Michael Brodie, former British champion Drew Docherty, Lee Selby, Duke McKenzie and Barry Jones. The Birmingham fighter was last beaten inside the distance in 2002 by Bradle Pryce. Buckley decided to call it a day in 2008 on a high note when he beat Matin Mohammed over four rounds on points.
Jesse Ferguson
This former heavyweight boxer has faced some of the best the ring has ever seen with names including Mike Tyson, Oliver McCall, Bruce Seldon, Riddick Bowe among many others. Ferguson started his career reasonably well, racking up thirteen straight wins, most by knockouts, but a loss to Carl Williams began his fluctuating luck. He was stopped in six rounds by Mike Tyson after a fearsome uppercut. It was after this particular fight when the youngest heavyweight champion made that shocking statement to the public regarding his desire to use the uppercut to push the nose bone into his opponent's brains. Ferguson captured a victory over olympic gold medalist Ray Mercer, who was then 20-1 in 1993 and is no doubt his greatest achievement. After boxing Polish Andrew Golota in 1999, losing on points over ten rounds, he retired from boxing.
Reggie Strickland
Peter Buckley's record could have been given a run for it's money with Reggie Strickland's 66-276-17 record. Also winning a title of sorts, the Interim Global Boxing Federation super-middleweight title, Strickland's record might not quite have a record of "who is who" although the hardcore fan will know of names such as Tavoris Cloud, Craig Cummings and ex champions Cory Spinks and Charles Brewer. Once an active boxer, he was known to have nearly as many fights in the same amount of days, harking back to the time of yesteryear when boxers and champions would have no problem getting into the ring often more than once a month!
Ted Lowry
Losing 68 and winning 70, Ted 'Tiger' Lowry fought some of the most legendary heavyweights including Rocky Marciano twice, Roland LaStarza, Jimmy Bivins, Joey Maxim and Archie Moore. Lowry won the New England title twice but perhaps his greatest achievement was extending Marciano's distance stat on both occasions making him one of the only five opponents to make it to the end. Furthermore, the local newspapers even had Lowry beating the Brockton Bomber after their first fight, Lowry citing conspiracy theories to do with Marciano's manager, Al Weill.
Johnny Greaves
Hailing from Forest Gate in London, Greaves faced fighters who would go on to win British and European titles. Names include Lee Selby, Bradley Skeete, Stephen Ormond, Lee Purdy and Scott Lawton. Bringing with him a sizeable fan of over 200 with him, Greaves was able to sell a portion of tickets by himself. Not afraid to take fights on short notice, as are other journeymen, Greaves once accepted a fight with only an hour and fifteen minutes to spare, others at only a week or two's notice. Johnny Greaves certainly was the true definition of what a "journeyman" means to boxing!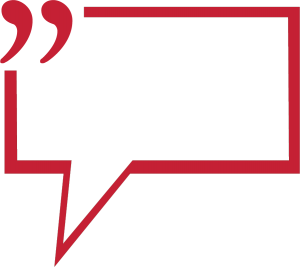 Click Here, If you wish to add a COMMENT to the above article or any of the Ringnews24 boxing articles.