'Cool Hand Luke' Robinson planning on busy year, starting March 14th
When your father is a former World champion, there is a strong chance that you will follow in his foot-steps and take up the sport of boxing. Jnr. Welterweight prospect Luke Robinson (5-1) has chosen that path and is next in action on Friday 14th March at the Newport Centre, South Wales.
His father Steve Robinson, had a glittering career and held European and WBO Featherweight titles despite a tough start to his career, where he was often fighting on the road and on the wrong side of bad decisions. Steve now steps into the promotional side of things and son Luke will take part in the first show.
Luke trains at his fathers gym in Cardiff along with fellow prospect Craig 'The Kid' Kennedy, who has won all seven contest since turning professional in 2013. The modern, vibrant gym has an air of optimism and a feeling of good things happening. Dad Steve and trainer Leon Prescott put the boxers through their paces on a daily basis.
I started by asking the 23 year-old boxer how it all began, "I was always down the gym watching my dad, back in the day, when he was boxing. At the beginning, I was always just messing around in the gym punching the bags and on the pads. I took it seriously when I was about 15/16; that's when I joined the amateur clubs. Most of my experience of boxing came from sparring the top amateur boys."
"I didn't have many amateur fights, had about six fights and won four. My dad was setting-up a pro camp and I had a relaxed type of style and more suited to the pro-game."
Becoming a professional boxer is not easy, you need to be able to sell tickets, to get on shows, while there are also a limited number of shows in your own local area, how has Luke found things since entering the paid ranks, "It's been frustrating, I turned professional back in 2011 but frustrating because I haven't been busy enough and had a few injury setbacks. I had an elbow injury in 2012, had a lot of therapy on it and a couple of injections. I'm back now and hopefully this year I can be busy on my dads shows. 
Luke is next out on March 14th, so I asked him about his opponent and how preparation has been going,"I'm fighting Tom Price, tough kid and better than his record suggests. He gave Peter Ashton a pretty tough fight for the first couple of rounds. I'm not going to be taking him lightly and I've trained really hard for this fight. I've done a good few rounds with Jerome Samuels and Aled Cook in sparring. I'll pick-up more sparring over the next couple of weeks.
The bout with Price is over six rounds, the first-time Robinson has done this distance, "I warm into a fight, I don't reckon I'm a four round fighter, I like to take my time when I fight and normally come on stronger as the rounds go on. I've got more of a counter-punching style, I like to go to the body just like like my old man."
I finished by asking Luke what the fans can expect to see at the Newport Centre on March 14th, "A better Luke Robinson, more aggressive and it's going to be a good fight. He comes to fight, I'm not gonna need to look for him – it's going to be explosive. Five or six fights this year, stay busy and maybe fight for a Welsh title by the summer. I'm not predicting a KO, if it comes it comes, but I am predicting a win."
The 'Enter the Dragon' Show is promoted by Steve Robinson and Sharyn Donnachie and is headlined by the Welsh light-middleweight contest between Jerome Samuels and Dai Jones.
The packed undercard features a super-flyweight contest between Kyle King and Darren Pryce, Luke Robinson vs Tom Price at Jnr. Welterweight and Craig Kennedy vs Moses Matovu at Cruiserweight.
The card will also feature undefeated Welsh Prospects Aled Cook, Tony Dixon and Kyle Jones.
Ticket info:
VIP Table & Buffet Ticket = £60
Standard Ticket = £30
Tickets can be purchased here: SteveRobinsonPromotions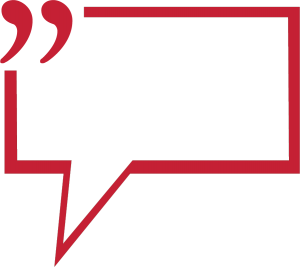 Click Here, If you wish to add a COMMENT to the above article or any of the Ringnews24 boxing articles.