England and Aji Sharif will be victorious against Slovakian Mario Lakatos
Ringnews24.com: You have a fight coming up against Mario Lakatos. How did that fight come about, and which other boxers were you looking at?
Well, my manager and promoter Steve Goodwin offered the fight to me and I accepted. I haven't really got my eye on any fighters at the moment, the real aim is to fight anyone and everyone who is in the way of me winning titles and becoming champion.
Ringnews24.com: Who is your current trainer and where do you train?
My trainer is Andrew Edge and we train at Raw Deal Boxing club based in Beading.
Ringnews24.com: You are currently in the middle of a training camp to prepare for Lakatos, could you tell us a little about your camp?
Training camp is going very well. I'm training 3 times a day 5 days a week. Mainly the training is technical work with head coach Andrew Edge and a lot of strength and condition work with Richard Jones (PTU).
Ringnews24.com: How is your training going and how would you compare it to other training camps that you have done?
Training is going very well. I believe my training camp is intense and it works on all aspects, a lot of science behind it. I feel it is definitely helping me develop in every way.
Ringnews24.com: Who have you been sparring in preparation for Lakatos?
Truthfully, I haven't had much sparring for this fight. Usually it is Michael Sprott who spars with me but he took a little time off after winning Prizefighter. But no excuses I feel good and ready.
Ringnews24.com: Have you seen much footage of Lakatos and what do you think of him as a fighter?
I've seen a few videos on him, he's a good fighter, very good mover and tries to counter box.
Ringnews24.com: Do you have a prediction of how the fight will end?
All I can say is that I will be victorious and England will be winning against Slovakia.
Ringnews24.com: You are fighting on March 8th at the York Hall in London, have you visited the venue before?
Yes, I've been to the venue to watch other fights and I have also fought there. My debut was there on the 16th of November 2013 against Paul Morris. It is a traditional boxing venue and I'm privileged to be fighting there again
Ringnews24.com Who is going to be in your corner on the night? And what do they bring to Team Sharif?
I'll have my trainer Andy Edge and who ever he decides to have with him in the corner. The team is called 'TEAM GENERAL' and everyone who is part of it will definitely be helping me to succeed.
Ringnews24.com: How can fans watch the fight? Is the fight on TV and what channel?
The fight won't be televised, so fans can come and watch the fight live at the York hall or wait a day or so afterwards and it will be on Youtube .
Ringnews24.com: After your victory are there any fighters that you would like to call out?
No, I haven't got any fighters in the target at the moment or anyone I want to call out, like I said I'll fight anyone who stands in the way of me becoming champion.
Ringnews24.com: Do you have a message for the fans?
I would like to thank the fans who have given me so much support all ready and hopefully they'll carry on supporting me with my journey of becoming a champion. I won't let them down and I'll give them exciting fights.
Ringnews24.com: Thanks for doing an interview with Ringnews24, we wish you all the best on the night.
Thank you, and thank you for the interview and support.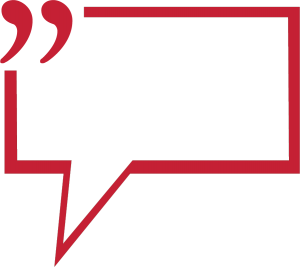 Click Here, If you wish to add a COMMENT to the above article or any of the Ringnews24 boxing articles.