I have the power to hurt Priehradnik if he wants a war – Frankie Monkhouse
Ringnews24.com: You have a fight coming up against Lubos Priehradnik. How did that fight come about and which other boxers were you looking at?
My manager Alec Wilkey was approached with the opponent for this show and he took it. Some fighters like to get involved and have a say in their opponents but I have 100 percent trust in Alec to get me the right fights at the right time and I just concentrate on training and keeping myself in good shape. You've got to trust those around you to steer you in the right direction.
Ringnews24.com: Who is your current trainer and where do you train?
I am trained by Alec Wilkey at the Lansbury Gym in Poplar, London. I have been training with Alec for about 12 months now but he only recently got his manager's license so I have signed up with him for three years. The team has 11 or 12 fighters now so it's a busy gym. We're all heading in the same direction and are around the same weight so it's great to be in alongside these boys and learning from them. There's always someone in the gym with a fight coming up so you've got to keep yourself sharp. The gym itself has real character too, real old school.
Ringnews24.com: You are currently in the middle of a training camp to prepare for Priehradnik, could you tell us a little about your camp?
By fight night I will have nine weeks under my belt. I started by going for a week's training in Spain at the start of the year and that helped get my weight down after Christmas and New Year. Dean Byrne was also with us preparing for a title fight in Monaco on BoxNation so I got a bit of sparring in with him. We were training three times a day, running on the beach in the morning, circuits in the afternoon and sparring in the evening. Since returning to London most of the team fought last weekend so were a fortnight in front of me, but I've been working alongside them and helping them prepare so I'm ahead of schedule in that respect. I also travelled up to Scotland and got some tough road work in and did a bit of strength and conditioning with my good friend John Simpson who's on the undercard of Ricky Burns in Glasgow.
Ringnews24.com: How is your training going and how would you compare it to other training camps that you have done?
I know every fighter says it but the camp has gone perfectly. In the past I've always seemed to pick up injuries and have problems in the run up to fights. In my 2nd pro fight I went into the ring with a black eye and broke my nose in sparring. In my 3rd I had a bad cold and in my 4th I got a cut on my nose and couldn't spar in the run up, so in comparison this has been easy work. I've enjoyed every minute of it and that's what you've got to do. It's been hard but that lets me know I've pushed myself and prepared properly. This will be my first six round contest so the training has stepped up a gear and I've been sparring more rounds, doing longer runs and harder sprints, but I can go to the venue on the night knowing I didn't cut corners and that gives you a lot of confidence in the dressing room.
Ringnews24.com: Who have you been sparring in preparation for Priehradnik?
Australian champ Dean Byrne who just fought for a WBA Continental title, Southern Area champ and Prizefighter finalist Danny Connor, Prizefighter semi-finalist Eren Arif and British Masters champ Francis Maina. All hard spars but I've held my own against each of them and learned from every round.
Ringnews24.com: Have you seen much footage of Priehradnik, and what do you think of him as a fighter?
A friend of mine Charlie Rice boxed Priehradnik for a Masters title recently so I watched their fight on YouTube and spoke to Charlie about what to expect. I respect all fighters, they are chasing the same goal I am and make the same sacrifices I do. They also have the same worries. Priehradnik has shared a ring with some top fighters and you don't do that without learning from them. He's a lot more experienced than I am and fights one way – with his heart.
Ringnews24.com: Do you have a prediction of how the fight will end?
Prieradnik is a warrior, if you watch footage of him he comes to have a scrap, no questions asked. He's solid and walks through fighters, pushes them on the back foot and works them over on the ropes. My plan is to use my god given boxing abilities but if he marches forward without respect for my power it's going to be an early night for him. I like getting the rounds at this stage but I've dropped and hurt fighters at welter and light-middle so I have the power to put this boy in his place if he wants a war.
Ringnews24.com: You are fighting on March 8th at the York Hall in London, have you visited the venue before?
This will be my 4th fight at the York Hall in Bethnal Green. It's the home of British boxing and an incredible place to box. The fans love it too and there's a real atmosphere in there. You can feel the history as soon as you step through the door. If any boxing fan hasn't been, it's something I would advise. To box there is a real pleasure, as long as you get a decent changing room as it's freezing cold in the winter and like a sauna in the summer, there's no middle ground. I've also been many times as a fight fan to watch Prizefighters and was there last week to support a few of my team mates.
Ringnews24.com: Who is going to be in your corner on the night and what do they bring to Team Monkhouse?
My trainer Alec Wilkey will be in charge. I work with him six days a week so he knows me inside out and knows how I'm feeling without me having to say a word. He's been in the game a long time, seen it all before and is a real calming influence. He makes sure you're relaxed when you should be and ready for war when you should be. In the corner he builds confidence going into every round and can read an opponent. Alongside him is Derek Grainger who was a cracking fighter himself and another with lots of big game experience. He uses that experience to keep you relaxed and drop in little words of encouragement and stories to take your mind off it. In the corner he does the cuts and did an excellent job on me last time when I got a bad one above my eye after three rounds. A good cut man can save you from defeat.
Ringnews24.com: How can fans watch the fight? Is the fight on TV and what channel?
To watch the fight you have to be there, but that's the way it should be. It's nice to watch the big fights on TV but small hall shows aren't the same, you miss out on the atmosphere, buzz and conversation with proper boxing fans. Every seat is a good one. The York Hall in particular is a venue that looks good on TV but it's nothing compared to being involved and taking everything in first hand.
Ringnews24.com: After your victory are there any fighters that you would like to call out?
I'm not a fan of calling other fighters out. Boxing is about getting the right fights at the right time and, eventually, the best fighting the best. I'll go in with anyone my manager Alec Wilkey thinks is right for me. That's his job. My job is beating them.
Ringnews24.com: Do you have a message for the fans?
I have an amazing support, they travel down from Scotland in numbers and there's a turnout from all over England too. All the training and grind is to give my fans something to look forward to and cheer about. I love giving them a cracking day out. It's an adventure that doesn't last too long and we will only get one shot at it. Keep coming out, keep making the noise, keep drinking the bars dry, keep singing and keep enjoying it.
Ringnews24.com: Thanks for doing an interview with Ringnews24, we wish you all the best on the night.
Pleasure. I'll see everyone on Saturday 8th March. Those who'd like to attend can get tickets here – http://www.fightingtips.co.uk/boxing_tickets_boxoffice.html
I'd also like to thank my sponsors OLBG.com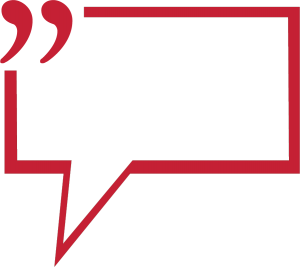 Click Here, If you wish to add a COMMENT to the above article or any of the Ringnews24 boxing articles.