Craig 'The Kid' Kennedy looking for titles in 2014
Cruiserweight prospect Craig Kennedy turned professional at the beginning of 2013 and impressively compiled a record of seven wins with five Knock-outs. The Cardiff boxer known as 'The Kid' is trained and managed by former WBO featherweight champion Steve Robinson. Ringnews24 caught up with the 28-year-old at the Robinson gym.
Ringnews24: How did you get into boxing?
There was a guy down the end of my street, a good friend of the family, and he had two pairs of boxing gloves; I was about four or five years of age. I used to fight with the older boys on the lawn. There were no boxing clubs where I lived, I got my first pair of gloves at aged ten and used to fight kids four years older. Fight all the time on the lawn, my mother used to get her hair-off. When I was thirteen/fourteen I signed up to a boxing gym in St. Mellons, Cardiff and started competing.
Ringnews24: What amateur experience did you have?
I didn't have as much experience, as I would have liked. With all the gym wars, growing up fighting – I probably had more fights than some of the top amateurs. I had fourteen fights as a senior and eight as a junior. 
I fought for a Welsh title in the last year of my amateur career, I got to the final and the boy didn't turn up. Apparently, he got injured two weeks before with a cut-eye and that was the last straw for me; as an amateur I'd been robbed, I'd lost cos I lost so much weight before a fight, I got disqualified, I made all my mistakes as an amateur.
Ringnews24: Where did the nickname 'The Kid' come from?
I got named it by my amateur coach, he called me Craig the Kid. So I decided to keep it.
Ringnews24: How did you hook-up with Steve Robinson?
I was training with Steve, when I was an amateur. He helped me towards my Welsh title. I worked with him for about two years. He wasn't my number one trainer but working behind the scenes, he was helping me. I always said that when I turned pro, I would definitely give it a chance with Steve and I stuck to my word.
We work well together, he lets me express myself, lets me fight using my style and he's built on that. He picks my fights and sorts everything-out. 
Ringnews24: How would you describe your style?
I always class myself as a boxer/counter-puncher. I'm quite light on my toes for a 14st guy. To be fair, my record shows that I've turned into a bit of a knock-out artist now, with my left-hook – 5 KOs in 7. Coming to the end of my amateur career, I started putting boys away and its become natural.
Ringnews24: How do you feel your first year as a professional went?
It went well, really well. I fought a guy who was a 6′ 6″ southpaw in my first pro fight (Junior Miller) – that was abit of an ask but I stepped up to the mark and delivered with a second round Knock-out. It got me off on the right foot and gave me the confidence, for anyone I go in with. I had a bit of a hard start due to his height, aggression and knock-out power and he had good amateur pedigree.
The first year went really well, I was planning to have ten fights but due to people dropping out and shows being cancelled, we didn't manage to get there but seven wins that's the main thing.
Ringnews24: What has been your toughest fight?
It was my first six rounder – my hardest fight was Will Burkin. I hit him with some shots that normally put people away, but he kept coming. I had him hurt a couple of times though my preparation wasn't the best, as I only did two rounds of sparring. Basically, on day one of sparing I got a nick on my eye, so we didn't want to risk it.
Ringnews24: What has been your best performance?
I'm not really happy with any of my performances because my best performances have been in the gym and I haven't been able to re-create the work in the gym into the ring. I think that every boxers destiny is to get the work in the gym into the ring. You want everything so perfect –  I could pick faults in everyone of my fights but in all fairness; I would say my best performance was my first fight against Junior Miller, for the sheer fact that it was my first fight. There was a lot of pressure on me and it got me off on the right stead to where I'm going now.
Ringnews24: After two cancelled Welsh title fights, do you still want a Welsh title fight?
Definitely, I'm willing to give it another chance. With promoters, its abit hard, as promoters won't want to really take a chance on them, to put all that money and effort into promoting a fight. The boys, being Hari Miles and Wayne Brooks, could possibly go off and have a fight or two, at the weight, to show that they can make weight and that their back can hold-out through a camp cos if it is the truth who is to say it won't happen again. I'm definitely, definitely up for it. Obviously that's what I want, I've signed up for it twice already.
Ringnews24: Your thoughts on the Cruiserweight division in Wales?
I really believe that Danni Griffiths, Lloyd Davies and Jermaine Asare all these boys coming through are good strong, solid opponents. I've done a lot of work with all of them. 
People are always mentioning Miles and Brooks and I've done work with them all – if that's what Wales want to see then I'll take it but I don't think they would be my hardest fights. I'll fight anyone in Wales and as a fighter, I think everyone would say the same; if your in the game to avoid people then you're in the wrong game.
Ringnews24: Your thoughts on your next opponent?
Moses Matovu has been in with all the top boys in the cruiserweight division in Britain and gone the distance with them all. He's a Ugandan from Ireland – tough as nails and he hasn't got that attitude to lie down and he takes some chances, comes to give people problems. Expect a good solid performance from me and I really believe that due to me being injury free, through camp.
He's been the distance with a few Heavyweights coming through, so I know he can take a punch. I don't think he packs a massive punch, he does throw a big wild right-hand, so I gotta stay smart. I'm not going to rush it, its an eight rounder, I'll take my time and break him down and I really believe that the shots I'm chucking, especially my body-shots, can take him out late in the fight.
Ringnews24: It's your first eight rounder, how do you feel you will perform?
I'm more suited to the longer rounds, I've noticed in some of my previous performances that I get my second wind as the fights finishing.  I warm-up and into the fight, I believe eight and ten rounds will suit me better.
Ringnews24: Who have you been sparring?
I've been sparring with Chris Keane, ranked 10 in the UK, good boxer and puncher. Probably a week sparring Enzo Maccarinelli before my fight. We'll stay in camp, and help him towards his World title fight.
Ringnews24: What are your goals for 2014?
I pretty much want my next five fights to be towards a title. My next fight is for the British Bronze Masters, even if I then go on a belt collecting mission like an International belt. Then in May if there is an Eddie Hearn show, I wanted to get on the last one, if he wants me on there I'd fight for a Welsh title. It'd put bums on seats, its what Wales want to see, with cruiserweights you're guaranteed a knock-out.
Ringnews24: What can the fans expect to see on Friday 14th March?
Definitely, definitely see a good night of boxing. Not just me fighting but a good few 50/50 fights. You got Jerome Samuels, Luke Robinson, on the show to name a few. So, expect a good, exciting night of boxing. And as it goes for my fight, expect another knock-out from 'The kid'.
————————
The 'Enter the Dragon' Show is promoted by Steve Robinson and Sharyn Donnachie and is headlined by the Welsh light-middleweight contest between Jerome Samuels and Dai Jones.
The packed undercard features a super-flyweight contest between Kyle King and Darren Pryce, Luke Robinson vs Tom Price at Jnr. Welterweight and Craig Kennedy vs Moses Matovu at Cruiserweight for the British Masters Bronze belt.
The card will also feature undefeated Welsh Prospects Aled Cook, Tony Dixon and Kyle Jones.
Ticket info:
VIP Table & Buffet Ticket = £60
Standard Ticket = £30
Tickets can be purchased here: SteveRobinsonPromotions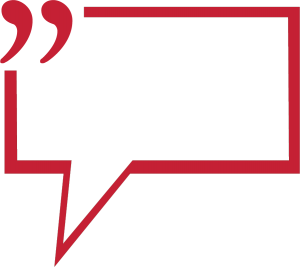 Click Here, If you wish to add a COMMENT to the above article or any of the Ringnews24 boxing articles.