Terminal ill Angel Santos receives WBC Honorary Champion belt
Last week, Former WBC Champion, Israel El Magnifico Vazquez, was called on short notice to visit a boy named Angel Santos. The reason for the short notice was because Angel has a terminal illness, Neuroblastoma. During this brief visit, Vazquez and Angel connected and froze time as they enjoyed conversing about Boxing, Champions and other topics. Angel and his mother really touched Israel Vazquez' heart. After, the visit he asked his team what they could do to help. One of the ideas was having the community and boxing world hear Angel Santos' story, so he reached out to press about a story on Angel and the Junior Foundation Charities.
One of the team members reached out to the ever eloquent, Ramiro Gonzalez, of Golden Boy Promotions. In less than a day the picture of Israel and Angel made it across the world, all the way to London where the new World Boxing Council President, Mauricio Sulaiman, was staying at the time. Sulaiman, got the picture thanks to Ramiro Gonzalez.  Sulaiman immediately put his team to work on a belt and his WBC Cares program named Angel Santos honorary champion, for being a champion of life.
This morning as Israel Vazquez and his team arrived at the Santos home, things did not look good. The Director of Junior Foundation Charities approached Israel and said the mother was having a hard morning coping and dealing with the process of Angel's illness, which unfortunately was reaching its end. Seeing Angel asleep in his bed with Spongebob covers and John Cena pillows broke Israel's heart. He was really looking forward to seeing Angel excited to receive the gift the World Boxing Council had sent him.
After presenting the family with the belt and other gifts WBC President, Mauricio Sulaiman, sent to Angel, the family and team prayed for Angel. Suddenly Angel opened his eyes, his siblings went over to talk to him and told him who was there to visit. Israel walked over to Angel and surprised with the news the World Boxing Council had crowned him WBC Honorary Champion and he would receive the green belt all fighters that become champions get. Angel's smile was priceless, as was his family's.
Angel' story has taught everyone in the boxing world there are other bouts to be fought in this world. Not only inside the ring but also outside. The children with these horrible illnesses are fighting everyday for their life, the families are fighting to keep them alive, foundations are fighting to keep their programs alive to help these families. There are bouts everywhere, what a beautiful way to come together, Champion to Champion to help out.
Thank you to Ramiro Gonzalez of Golden Boy Promotions, Mauricio Sulaiman, President of the World Boxing Council and Israel Vazquez and team for making Angel Santos not only a champion today, but a champion forever.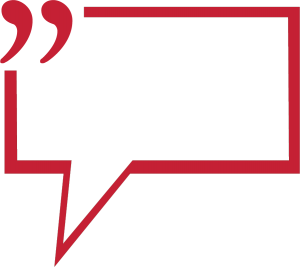 Click Here, If you wish to add a COMMENT to the above article or any of the Ringnews24 boxing articles.