Boxing movie review: 'Grudge Match'
Arnold Schwarzenegger tried his hand at comedy roles over a decade ago with the likes of 'Junior and 'Twins,' and while I found 'Twins' really humorous I got the feeling that had more to do with a solid script and some great direction by Ivan Reitman than Schwarzenegger actually having the talent to make me laugh. Still, it worked wonderfully well. Sylvester Stallone starred in the flop 'Stop or my Mom Will Shoot' in 1991 but instead it was Estelle Getty who stole that movie, perhaps unsurprisingly, after already displaying her talent in the field of comedy with the 80's television show 'Golden Girls.'
Years later, Sylvester Stallone got the idea to make a comedy movie of his own, based around the unsurprising concept of boxing called 'Grudge Match.' Unfortunately, while it was promoted as a comedy as such, there was hardly anything amusing in this story about two former boxers in their advanced years who are asked to fight one last time against one another after winning one match each thirty years previous. However, as the movie unfolds we are fed a subplot which almost equals the main story in that a conflict develops over a woman named Sally, played by Kim Basinger, who had a fling with both fighters in the past. When the two are not squabbling and promising to knock each other out, the two tediously contest over her, rapidly wearing out the movie's welcome.
Robert De Niro, famous for starring in 'Raging Bull' in 1980, plays Billy, the nemesis to Stallone's Henry. With both actors starring in landmark boxing themed movies, the marketing would have you believe that their fight was the most important match in movie history, yet, one needs to obviously remember that movies are….well, fiction and the conclusion is already made well in advance before cameras start rolling, making the whole idea a bit of a gimmick.
While it was a sensible approach to not take itself seriously and go down the comedic route, the humour falls generally flat. 'Grudge Match' does touch upon the point of both character's ages and attempts to portray the whole thing as less daft than it really is, but 2006's 'Rocky Balboa' got there first and did it so much better even though it chose the exact opposite tone and mood.
I am sure that most of the audience will buy a ticket just to see the final outcome, and thankfully the movie's climax excelled beyond my expectations. Stallone is heavily experienced in boxing movie choreography and gives the audience little time to breathe as we are seemingly whisked back in time to the 1980's as the fight is heavily reminiscent of the early Rocky movies. Absent is the realism that the bout in 'Rocky Balboa' contained, replaced with a boxing fight that makes you wonder what could happen with every punch that is thrown. Sure, it's camp but it's a movie, afterall!
Unfortunately, there is little to support the fantastic final twenty minutes and I got the sense that time was just being wasted so the movie can show off it's main promise.
If you have to see it then borrow it from somebody when it hits DVD or Blu Ray and then skip to the epic climax, otherwise you couldn't really go wrong with choosing something else at the theater.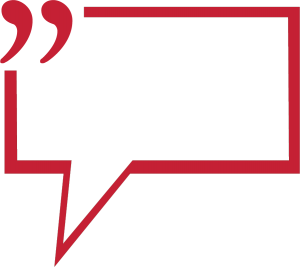 Click Here, If you wish to add a COMMENT to the above article or any of the Ringnews24 boxing articles.