Ringnews24 talks with Steve Lott
Steve Lott, former manager of Mike Tyson and International Boxing Hall of Fame inductee catches up with Ringnews24.com.
Ringnews24.com: Who do you rank as the best heavyweight, and fighter in general, of all time?
I must split this up into some key definition:
Most Famous – Muhammad Ali
Most loved and adored – Joe Louis
Most exciting – Mike Tyson
Pound for pound – Mike Tyson
Ringnews24.com: Who would you say is amongst your favourite fighter that you have managed, and why?
Easy question, Mike Tyson. He began sharing my apartment in 1985. He was just a 4 round fighter that no one gave a shot to be anything. Only Cus knew what could be. Mike was the best friend you could ever have. Since I had been the assistant manager for Rosario and Benitez, overseeing all their preparation at the fight site, that was the role managers Cayton and Jacobs gave me with Mike. Imagine the thrill of walking into the ring with Mike when he was heavyweight champion of the world. But, that is not what made me most proud. It was his demeanor which was so pristine that he was hired to do commercials for Nintendo Video, Kodak Film and Pepsi Cola. And if that wasn't enough, he was hired to be the spokesperson for the New York City Police Department, the FBI and the DEA. In 1987, the European Associated Press voted Mike, "World's Most Popular Athlete." American baseball, football, basketball players weren't even on the list.
Ringnews24.com: You have said before that Mike Tyson became hated and despised when he left Kevin Rooney and Bill Cayton to join Don King's stable. What is your opinion of King as a promoter now that Mike has been retired for many years?
Don King is without question one of the most brilliant people ever boxing. The problem is that his brilliance focus solely on what is best for him in every single case. In the process he has left scores of fighters broke and beat. The Jack newfield PBS Feature, "Don King Unauthorized," show a small glimpse of the kind of heartless individual King really is. The fighters he has ripped off reads like a who's who of the history of the sport; Ali, Holmes, Witherspoon, Thomas, Tucker, Green, Chavez, Gomez, Zarate, Zamora, Pintor. The sad part is that it is Black and Hispanic fighters that he he rips off and destroys. And not one Black person of note ever criticizes King for those atrocities. Shocking!
The biggest of all his con jobs was done on Mike Tyson with a big assist from Robin Givens. As I mentioned before, with Jacobs and Cayton Mike was a hero, the world's most popular athlete, loved and adored. Two years with King and all that was gone, including the heavyweight crown. King carefully and calculatingly, with skill and precision, dumped everyone with character that had a relationship with Mike. In their place he put con men like himself, Rory Holloway and John Horne. Don's attorney's became Mike attorneys. Don accountants became Mike's accountants.  In two years Mike was voted  "World's Most Unpopular Celebrity." He beat out Donald trump for top spot. That's tough to do.
There will be readers of this who will say that it was Mike's fault – that he should have known better. The facts are that Mike is responsible – but it was not an accident – it would not have happened if it weren't for Don King. Mike did not wake up one day in 1988 and say to himself, "Ok –I am Heavyweight Champ, doing commercials on TV, a world widd hero – You know – I'd rather be a bum! – That is not what happened. The cause was Don King.  In much the same way, Mike is responsible for 1984-1988 when he was world-wide herobut that was no accident. It was carefully and calculating planned out by D'aamto, Cayton amd Jacobs. Without Cus' brilliance and patience, and Jacobs and Cayton funding of the the training camp since the 70's there would be no Mike Tyson as we know him.
And, it not just fighters that King has conned. Just look at his scam job on ABC with the bogus ratings in the Don King Heavyweight Tournament in the late 70's. ABC had to appear before a congressional sub-committee to answer charges. King NEVER had to appear! Now that's a con artist!
Ringnews24.com: You have seen many classic fights take place in person including 'The Thrilla in Manila.' Can you tell us which one was your most memorable for you, and why?
The 'Thrilla in Manilla' is the one, although not at that time. Back in '75 it was fun to have gone but I did not grasp the enormity of the fight or the event. In the years that followed, many in the sporting world consider the event, not just one of the most dramatic fights of all time but, on of the most dramatic "sports" events of all time. I see myself at ringside on the video. As an aside, I took my girlfriend to the fight. I know guys have taken their girls on great dates but come on – try to top that!
Ringnews24.com: You have agreed before that Mike Tyson is one of, if not the most exciting heavyweight fighter in history. So, what do you think when you see the Klitschko brothers win in the fashion that they do?
They are champions – no question. But, the there are two ways to judge a fighter and how much they bring to the fight. #1. Watch the next Klitchsko fight. Turn off the sound. Make believe that you do not know who the fighters are. It's just a Heavyweight fight. Nothing is happening. In two minutes you're bored. #2. No one – ever – will want to see a replay of any Klitchsko fight. Tyson is a completely different story.
Ringnews24.com: What would you say was your crowning moment of your career in the sport of boxing?
Easy – being in the ring with Mike Tyson the night he beat Berbick to win the crown.
Ringnews24.com: You have been around when the best fought the best in boxing. What is your view of the Manny Pacquiao and Floyd Mayweather debacle?
For Mayweather and Pacquaio it's a business decision that Floyd has made not to take the fight. Let's say he fights and wins – OK  – he makes a boat load of money. But, if he loses, his entire legacy (whatever there is of it) goes out the window. He probably tells his group of 32 bodyguards he can't come to an agreement with Manny. But, that's not the real reason. I suggested to Top Rank that they put out a press release that Manny would fight "winner take all." Let's see Mayweather give his 32 bodyguards an excuse when they hear about that.
Ringnews24.com: What is your opinion of boxing today? Has it really got worse since the 1980's, and if so, what can it do to improve?
Boxing is very strong in the Hispanic audience, and it will get stronger with the incredible growth of the Hispanic audience. At this time Mayweather is the best Black fighter, which is not saying much. While there may be a future superstar Hispanic fighter. it will be very unlikely that there will ever be a future Black or White superstar fighter.  It is not the fighters fault. The trainers are just that – trainer. They are not teachers. 99.9% of the fighters are boring. They do not entertain the audience. If fighters like Duran, Harada, or Pryor were around today they would be billionaires. They came forward ripping punches – never taking a backward step. The main reason today's fighters do not attack forward like that is because they get hit and they don't like that. That's where the trainers fail miserably. Trainers today never, ever teach head motion. They just don't know how. Or, just as worse, they think foot motion is more important than head motion. I don't know about you but I have never seen a fight where one fighter punches at the other guys feet.
One example of how important this is. About one year ago a big fight took place here in Vegas.  My old time boxing buddy, Tony Triem, said let's go watch the training.  I rarely visit the camps but I said OK. I watched the champion train for one round on the pads and then left. In the three minutes he never, ever, moved his head. And worse, the trainer never said, "move your head, move your head!  I told Tony that was scary. The fighter was KO'd in an upset.
That's why fighters are so special. They fight without the information they need to survive. That is not the way it is in any other sport. In baseball, football, basketball, the athletes are taught every facet. Boxing trainers do not teach head motion – the most critical thing that a fighter must learn. Sad.
Ringnews24.com: What other hobbies do you have besides following boxing?
I was very lucky. I played a sport called handball. That's how I met Jim Jacobs – got into editing films at Bill Cayton's Big Fights, Inc. – became assistant manager for Rosario, Benitez and Mike Tyson – and why I have the opportunity to tell all this to you now.
Do you think that boxing still has a strong future ahead even though it has seen many changes throughout the years?
Yes. The Hispanic audience is a loyal audience and it is getting bigger. And, Mike Tyson and Garry Jonas with their new boxing promotion company, Iron Mike Productions, will have a number of innovative concepts that will bring electricity back to the, "Sweet Science."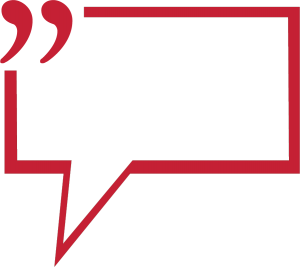 Click Here, If you wish to add a COMMENT to the above article or any of the Ringnews24 boxing articles.