War and Wealth: A glimpse of one of boxing's rare conclusions
It is an all too familiar story hearing legends of the ring announcing their return to the squared circle, commonly due to financial issues. In Mike Tyson's recent autobiography he admitted to owning so many vehicles that he never had driven many of them. Evander Holyfield, who may yet make another comeback later this year in 2014, lost his twenty bathroom mansion due to debts of over $10 million that saw his most treasured possessions used during his boxing career being auctioned off. Rumours are that Manny Pacquiao is in some kind of financial strife which may cause him to fight on longer than his body can hold out.
But what about those fighters that have written different scripts during the aftermath of shedding blood, sweat and tears for glory?
Let's have a look.
Lennox Lewis – He may own homes in Jamaica, Florida and Hertfordshire but the former undisputed heavyweight British world champion has been content in retirement ever since hanging up his gloves after his back and forth fight against Vitali Klitschko in 2003. Although admitting that he sometimes gets the urge to put on his boxing boots once again due to the appalling nature of the heavyweight division money has never come into it, after netting around $84 million during his boxing career that spanned fourteen years.
Joe Calzaghe – Although the worth of the 'Welsh Dragon' is a lot less, reportedly $21 million, Calzaghe has never seen any reason to make a comeback after having been retired now for five years and still living where he belongs – Wales. Although his legacy has always been questioned by curious fans and was one involved in a reported drug scandal, money has never seemed to be a problem for 'Super Joe.'
Nigel Benn – 'The Dark Destroyer' who is perhaps most famous for his legendary 10 round battle with Gerald McClellan in 1995 may have had disputes with trainers Jimmy Tibbs, Brian Lynch as well as Frank Warren, his promoter, but it seems Benn has found peace in retirement and is currently living it up abroad down under in Australia. He did make a couple of comebacks, but not for money, but to try and prove that he still had what it took to beat the then current best in the UK, Steve Collins. That didn't end too well for him after he was stopped in six rounds, finally calling it a day in 1996.
Ricky Hatton – Depression, drink and drugs may have affected the 'Hitman' in a major way but money issues have never seemed to come into it. Hatton made a failed comeback attempt in 2012 but that was the two weight champion was desperate to settle some inner psychological demons that have seemed to plague him ever since his first loss against Floyd Mayweather in 2007.
Marvin Hagler – Hagler retired after that much disputed decision loss to Ray Leonard in 1987 and seeked peace by moving to Italy shortly after and acted in a few movies as well as commentating on a number of fights in the UK in recent years. When asked why he retired, and whether he considered returning to boxing, Hagler always stated that he had nothing to prove.
Sugar Ray Leonard – Despite being a "media darling" in the 1980's Leonard has always struck me as somebody who has always had their head firmly on their shoulders, and that has seemed to prove to be the case. He has written an autobiography in recent years as well as commentate for various cable television channels such as NBC, HBO and ESPN which have helped him obtain endoresement deals with such companies as EA Sports and Coca Cola. He has also tried his hand on reality tv shows such as 'Dancing with the Stars.' Money is definitely not something that the five weight champion lacks!
George Foreman – Foreman very almost ended up on the bankruptcy pile with the likes of Joe Louis and Tyson, especially before making his late 1980's boxing comeback which saw him become heavyweight champion at the age of 45 by beating Michael Moorer. $150 million of his total $250 million of his worth came from the successful 'Foreman grill' he perfected in 1994. Foreman is also a partner of the Panther Racing Indy Car team, has penned five books and has made movie cameos. Unlike many second runs in the boxing ring, George Foreman's became something of a fairy tale conclusion.
Barry McGuigan – McGuigan retired after his 1989 defeat to Jim McDonnell and found success by being a pundit for boxing on SKY Sports as well as ITV. He has also written an autobiography and, like a few mentioned above, has also acted in a few films and now manages boxers, his most prized charge right now most likely being Carl Frampton, who is fighting in a WBC title eliminator in April, 2014.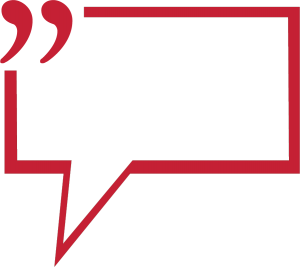 Click Here, If you wish to add a COMMENT to the above article or any of the Ringnews24 boxing articles.