Interview: Ringnews24.com catches up with undefeated Liam Williams
Ringnews24 caught-up with prospect Liam Williams, at the Universal Gym in Cardiff, where he was being put through his paces by trainer and manager, Gary Lockett.
Liam (8-0-1) is fighting on the Juergen Braehmer vs Enzo Maccarinelli undercard at Stadthalle, Rostock, Mecklenburg-Vorpommern, Germany on Saturday, 5th April, 2014.
The 21-year-old boxer from Clydach Vale, took a short break to answer some questions on his career and upcoming fight
Ringnews24.com: How did you get into boxing?
I liked fighting, as a kid, on the street; I just knew I wanted to box. I went to the gym when I was eight for a couple of weeks, or months, then finished. Then went back and took it seriously.
Ringnews24.com: Could you tell us about your amateur career?
I had 48/49 fights – lost 4 or 5, and went to a lot of different tournaments and boxed away in places like Finland. I won eight Welsh titles and six British titles, so successful
I trained at Rhondda ABC. Ivor Bartlett worked wonders for me and Lewis Rees. Brought us from young kids, nobodies really, to where we are now. Obviously, Gary Lockett's taken over and doing really well with us.
Ringnews24.com: Which boxers inspired you?
I've only really started watching boxing in the last few years, before I was never really interested and was just doing my thing. Obviously Joe Calzaghe being who he was and what he won for Wales.
Ringnews24: Why did you decide to turn professional?
Just a bit fed up with the amateurs really, there wasn't much more for me. Wasn't getting much luck being selected, going up to the GB squad a lot of the Welsh boxers don't seem to get treated fairly. So, I thought it was the best thing for me [to turn pro].
Ringnews24.com: Are you a full-time boxer?
I was working as a roofer, with my Dad, used to go to work at 6/7 in the morning then come home then gym, couldn't really perform to my full potential because I wasn't putting the right type of work in. I stopped working about a year ago and now I'm training twice a day, every day – sometimes three times.
Ringnews24.com: How would you describe your style?
Box-fighter, I can adapt to what I need to do.
Ringnews24.com: How has your professional career gone so far?
Gone great, I don't think I've lost a round as a professional. My last fight was a technical draw, against Tyan Booth – I was winning the fight easily but there was a clash of heads and he needed 22 stitches, just underneath his eyebrow, and because it was under four rounds it was called a draw, so a bit of a nightmare.
Ringnews24.com: Best performance?
Against Darren Codona, on the Cleverly vs Kovalev undercard, not because it was the best I performed but because I had a good eight rounds, won every round and it's the most rounds I've done in a fight.
Ringnews24.com: Toughest fight?
To be honest I haven't really struggled, I've been eight rounds but it wasn't tough.
Ringnews24.com: Are you moving down from middleweight?
I've gone down to light-middlewight, for my last fight, I never realised how easily I could make the wait. At one point I thought I was struggling at Middleweight but now make light-middle easy.
Ringnews24.com: Who is your next opponent?
It's in Germany on the Enzo vs Braehmer card. Fighting Yuri Pompilio, whose Portuguese, over eight rounds and then hoping for a step-up after this one. I think he's got a half and half record, couple of loses and draws. Seen bits and bobs of him on video but not too much.
Ringnews24.com: Your Prediction for the fight?
Obviously predict that I'm going to win and hopefully a stoppage.
Ringnews24.com: Would you like to fight for a Welsh and Celtic title?
I have been but I think I'm a little bit past that now, not to be big headed, I think there's more possibility of bigger fights.
Ringnews24.com: What do you do away from boxing?
Spend time with family and I've got two four-year-old nephews and really enjoy spending time with them.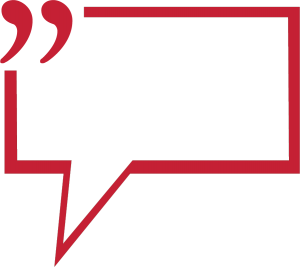 Click Here, If you wish to add a COMMENT to the above article or any of the Ringnews24 boxing articles.