Roberto Garcia: "I train hard and I train smart"
Roberto "La Amenaza" Garcia (34-3, 22 KOs) of Weslaco, Texas, says he's as ready as he can possibly be for this Thursday's (May 1, 2014) ESPN Thursday Night Fights-televised 10-round welterweight showdown with Victor "Mermelada" Cayo (32-4, 23 KOs) of Santo Domingo, Dominican Republic.
Garcia and Cayo will meet in the main event of Warriors Boxing's "Noche de Combates" at the world-famous Hialeah Park in South Florida.
In the 10-round middleweight co-feature, undefeated Jonathan "Mantequilla" González (17-0-1, 14 KOs) of San Juan, Puerto Rico, will face Sonora, Mexico's Rogelio "Porky" Medina (32-5, 26 KOs).
Tickets for "Noche de Combates," are priced at $20, $35, $50 and $100 and are on sale now. They can be purchased at ticketforce.com, as well as hialeahpark.com, and also at the Hialeah Park Racing & Casino box office. For more information, call the special Boxing Hotline at 786-483-7444.
Garcia is something of a Cinderella story in the making. Never having reached his potential throughout his 13-year boxing career, he was thrust into an ESPN-televised main event on a few days' notice against Mexico's Norberto Gonzalez last February and scored an impressive decision victory.
That showing has led him to the Cayo fight, which, if he's victorious, could lead to the high-profile fight he's been dreaming of through years of inactivity and frustration.
How did you preparations for this fight go?
Training was good. I did my job. I did the right things that I'm supposed to do to get in shape and everything was right. I have no excuses. I'm ready. I'm motivated and positive because I did my job. I fight hard for my family because I want to keep putting food on my table. I have a wife and a daughter and another one on the way. My wife is two months pregnant.
Have you watched any tape of Cayo? What do you think of him as a fighter?
To be honest, I stopped doing that a long time ago. The ones that do that are my trainers, my advisors and my brothers. Even the last fight, I probably only saw a minute or two of the guy. I don't believe in that. Video is over-rated because you never know who you will face that day, not everybody stays the same for every fight. I train hard and I train smart and I listen to my corner and fight my ass off and that's it. My coaches press the buttons and I just go out and do it. I just know he's a very good fighter. Only lost to world-class fighters and that's it. We have pretty much dead-even record. It's a very good main event, a good competitive fight. I've been working with bigger, taller, faster guys in the gym to get ready. Speed is something I'm not used to. I put a lot of pressure on guys and that's the way I fight. I fight hard and go all the way and go deep.
It must feel good to be having something of a career resurgence. Tell me how it feels to be in this nationally televised fight with even bigger fights possibly at stake.
I'm very grateful to be able to get these opportunities. There were dry spells in my career and I held on and didn't get down on myself. I stayed strong and kept busy and stayed in the gym. We bit the bullet in the last fight, took a risk on a few days' notice and doing that got us to this opportunity.
If you lose this fight, will it be the end of your career?
I see every fight as my last fight, but I don't know. I never plan that far ahead. I really am taking every day one at a time. I live in the moment. But I'll try my best. I'm grateful to still be going strong at 34 years young. I feel good because I'm not even supposed to be here.
You're dropping down in weight for this fight. Was it difficult to do?
I've had no problems dropping down. My last four fights, working with my new trainer, Roberto Norris, I've been getting lighter and lighter. He's always told me I'm a welterweight. It's not that I'm coming back down. I've been fighting heavy. I was taking short notice fights above my weight class to stay in the mix. In shape I'm a welterweight, but I didn't always have time to get ready. I've been trying to get a fight at welterweight for years.
How did you connect with your new trainer, Roberto Norris?
I had nothing going on. I had no trainer. I was just working out on my own. I decided to give him a try, so I met with him and told him I haven't fought in a year, but I believe in god and I'll work hard and give everything I got. I really like how he trains me and he likes my work ethic and now here we are going on our fourth fight together.
###
The chief supporting bouts Thursday night will feature a trio of recent Warriors Boxing and Miami-based G&A Boxing Promotions' co-promotional signees, super middleweight southpaw James "Buddy" McGirt Jr., of Vero Beach, Florida, and twin-brother featherweight contenders, Juan Carlos Velasquez and Carlos Ivan "Twin Dream" Velasquez, from Catano, Puerto Rico, now living in Miami.
Having his first fight in over three years, McGirt (22-3-1, 11 KOs) will be taking on Larry Smith Jr. (10-21-1, 7 KOs) of Dallas, Texas in a six-rounder.
As for the Velasquez brothers, Juan Carlos (11-1, 5 KOs) will face a stern test in comebacking former world title challenger Rogers Mtagwa (27-16-2, 19 KOs) of Philadelphia, via Tanzania. Carlos Ivan (16-1, 11 KOs) will be facing an opponent that is still TBA.
Also that night will be an eight-round light heavyweight bout, featuring knockout artist Yunieski Gonzalez (13-0, 13 KOs) of Havana, Cuba, who will put his perfect record on the line against Arpartado, Colombia's Jaison Palomeque (14-9-1, 9 KOs); and a six-round cruiserweight affair between undefeated Cuban Vilier Quinonez (7-0, 4 KOs) of Havana taking and Edgar Perez (5-8, 3 KOs) of San Juan, Puerto Rico.
In preliminary action, Cairo Egypt's Ahmed Elbiale (3-0, 3 KOs) will see action in a light heavyweight four-rounder against Steven Chadwick Jr. (2-5 , 1 KO) of Jacksonville, Florida; and in the four-round welterweight opener, Bogota, Colombia, via Hollywood, Florida's Jorge Quintero (0-1) will face Davie, Florida's pro debuting (and Florida 2012 Golden Gloves Champ) Jeff "Rambo" Souffrant.
Hialeah Park & Casino is located at 2200 E 4th Avenue in Hialeah, FL. On fight night, Thursday May 1, 2014, gates will open at 6:30 PM ET and the first fight will be at 7:00 PM ET. All bouts are subject to change.
ABOUT WARRIORS BOXING
Launched in 2003, Warriors Boxing operates under a simple philosophy-bring the best boxers in the world to fight fans, match them in competitive bouts, and in doing so help re-establish the sport of boxing for a new generation.
With a series of successful Pay-Per-View shows and packed houses to it's credit, the Warriors business model is working wonders in a sport that was sorely in need of the innovation and energy that the company brings to the table.
When it comes down to it though, a promotional company is only as good as the fighters and fights it promotes. Warriors Boxing has delivered on all fronts, with outstanding bouts such as Lara-Molina, Cayo-Peterson, Abraham-Miranda I and II, Miranda-Pavlik, Miranda-Green, Ibragimov-Briggs, Ibragimov-Klitschko, Urango-Hatton, Urango-Bailey, Cayo-Maidana and Ibragimov-Holyfield.
For more information on Warriors Boxing, visit their website at  www.WarriorsBoxing.com.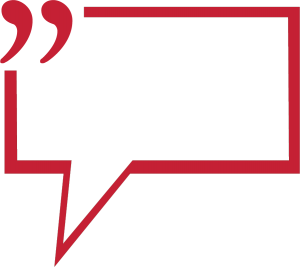 Click Here, If you wish to add a COMMENT to the above article or any of the Ringnews24 boxing articles.