James McGirt Returns! 'I'm Smarter, Better and 100% Ready toRumble'
As the son of former welterweight champion turned top-level trainer "Buddy" McGirt, middleweight contender James "Buddy" McGirt Jr. (22-3-1, 11 KOs) was once a promising young contender and a staple on televised boxing.
But an admitted party lifestyle cost the talented southpaw and led to his three career losses and eventually to him stepping away from boxing for the past three years.
McGirt is now back, 31 years old, signed up with a new co-promotional group consisting of Leon Margules and Luis DeCubas of Warriors Boxing and Javier Arce and Armando Garcia Chavez of G&A Boxing Promotions, and ready to make his much-anticipated ring return this Thursday night, when he takes on Larry Smith Jr . (10-21-1, 7 KOs) of Dallas, Texas, in a middleweight six-rounder.
McGirt vs. Smith will serve as a highlight on the undercard of Warriors Boxing's "Noche de Combates", a special edition of ESPN Thursday Night Fights, from the iconic Hialeah Park in South Florida, featuring Roberto "La Amenaza" Garcia (34-3, 22 KOs) of Weslaco, Texas, taking on Victor "Mermelada" Cayo (32-4, 23 KOs) of Santo Domingo, Dominican Republic, in the night's 10-round welterweight main event.
In the 10-round middleweight co-feature, undefeated Jonathan "Mantequilla" González (17-0-1, 14 KOs) of San Juan, Puerto Rico, will face Sonora, Mexico's Rogelio "Porky" Medina (32-5, 26 KOs).
Tickets for "Noche de Combates," are priced at $20, $35, $50 and $100 and are on sale now. They can be purchased at ticketforce.com, as well as hialeahpark.com, and also at the Hialeah Park Racing & Casino box office. For more information, call the special Boxing Hotline at 786-483-7444.
McGirt, who hasn't fought since losing to top contender Edwin Rodriguez in 2010, says he missed the attention being a world-rated fighter brought him and has made all the lifestyle adjustments necessary for a serious run at a world championship.
What brought you back to boxing, James?
I told myself I was going to do it and give 100%. I was going through some business and legal stuff with my old promoter and things weren't working out. So, I just stepped back and got my life together. Things are 100% better now for me. I'm a grown man now and I know what time it is.
How did you hook up with your new promoters?
Luis DeCubas was my first manager when I turned pro. Then we parted ways on good terms and I went another way. Warriors is located in Southern Florida where I live and I know they're a great promotional group. Plus, I've got Javier and Armando working together and helping me out. I'm so grateful for all of them and I have to go out there and make them all happy.
Do you still have what it takes to be a top fighter?
Do I still have it? I'm ten times better than I was before! Making a lot of money at a young age and not doing the right things outside the boxing gym caught up to me. I told myself I wasn't going to box again until I was totally prepared to give 100%. I'm ready now. Words can't express how excited I am. I've been missing it. I've been watching big fights on TV and watching the middleweight division and it's wide open to make a good run at becoming world champion within a year.
And I should say that I've been out of the ring for the last three years, but I haven't been totally out of boxing.  I've been in camp with Lucien Bute, Andre Dirrell and Andre Ward, three highly respectable names and I've learned a lot from them. I kept myself sharp. I was still working
How is your weight for this fight? Any problems?
No. I'm probably going to come in at 162. The contract is 164, but I've been under that for the past week. With it being three years away, I didn't know how my body would respond, but making weight was a lot easier this time without all the partying in my off time. Now that I'm living a clean life, it makes it a lot easier.
How do you picture your fight with Smith unfolding?
If the knockout comes, it comes, but I just want the bell to ring and start the fight already. I miss it. I missed the limelight of the boxing world. Being a top-rated fighter and leaving the game for three years, you miss it. I've been given this opportunity to showcase my talent now it's do or die time and I have to take advantage of it.
###
Also featured Thursday night will be two more recent Warriors Boxing and G&A Boxing Promotions' co-promotional signees, twin-brother featherweight contenders, Juan Carlos Velasquez and Carlos Ivan "Twin Dream" Velasquez, from Catano, Puerto Rico, now living in Miami.
Juan Carlos (11-1, 5 KOs) will face a stern test in comebacking former world title challenger Rogers Mtagwa (27-16-2, 19 KOs) of Philadelphia, via Tanzania. Carlos Ivan (16-1, 11 KOs) will be facing Guillermo Sanchez (13-11-1, 5 KOs) from Fajardo, Puerto Rico.
Also that night will be an eight-round light heavyweight bout, featuring knockout artist Yunieski Gonzalez (13-0, 13 KOs) of Havana, Cuba, who will put his perfect record on the line against Arpartado, Colombia's Jaison Palomeque (14-9-1, 9 KOs); and a six-round cruiserweight affair between undefeated Cuban Vilier Quinonez (7-0, 4 KOs) of Havana taking and Edgar Perez (5-8, 3 KOs) of San Juan, Puerto Rico.
In preliminary action, Cairo Egypt's Ahmed Elbiale (3-0, 3 KOs) will see action in a light heavyweight four-rounder against Steven Chadwick Jr. (2-5 , 1 KO) of Jacksonville, Florida; and in the four-round welterweight opener, Bogota, Colombia, via Hollywood, Florida's Jorge Quintero (0-1) will face Davie, Florida's pro debuting (and Florida 2012 Golden Gloves Champ) Jeff "Rambo" Souffrant.
Hialeah Park & Casino is located at 2200 E 4th Avenue in Hialeah, FL. On fight night, Thursday May 1, 2014, gates will open at 6:30 PM ET and the first fight will be at 7:00 PM ET. All bouts are subject to change.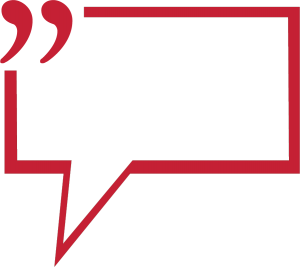 Click Here, If you wish to add a COMMENT to the above article or any of the Ringnews24 boxing articles.