Rene Alvarado takes on Rocky Juarez on Memorial Day
It will be a Memorial Day to remember on Monday, May 26 when Golden Boy Promotions, FOX Sports 1 and FOX Deportes salute the men and women of the Armed Forces with a special edition of Golden Boy Live! at Fort Bliss' Stout Fitness Center in El Paso, Texas. In the televised main event, Nicaragua's Rene "Gemelo" Alvarado defends his WBC Silver Featherweight Title against perennial contender and Texas native Rocky Juarez.
Plus, top junior welterweight prospect KeAndre Gibson makes his debut in the Lone Star state against an opponent to be announced and in the televised opener, Texas' young star Ryan "Cowboy" Karl makes his professional debut in a four-round welterweight bout.
This night of appreciation for the troops will feature U.S. Army World Class Soldier Athletes competing in undercard bouts and will be free to members of the military, with no tickets being sold for the event. These Soldier athletes are members of the Army' s World Class Athlete Program (WCAP), the Army's program that trains and promotes nationally and internationally ranked Soldiers who are vying to represent the Army and the United States at the Olympic and Paralympic Games. Led by Staff Sgt. Charles Leverette, WCAP head boxing coach, the Army's boxing team is widely viewed as the forerunner for the entire World Class Athlete Program.
The Soldiers of WCAP's boxing team – and the program's nine other sports teams – are part of an elite group of athletes who are offered the privilege of attempting to reach the pinnacle of sports. These Soldiers are not only elite level athletes but are also exemplary Soldiers, exhibiting the qualities and values instilled by our "Ready and Resilient " Army. Many of these Soldiers go on to serve as Recruiters, Drill Sergeants, Rangers and Special Forces supporting the Total Army Force – at home and abroad.
A native of Managua, Nicaragua, 25-year-old Rene "Gemelo" Alvarado (20-2, 14 KOs) is a six-year professional starting to make waves in the featherweight division. Winner of six of his last seven bouts, the former Nicaraguan champion added a new title to his resume with an impressive ninth-round technical knockout win over Robinson Castellanos in February. All eyes will be on him this Memorial Day when he fights in the United States for the first time.
One of Houston's most beloved fighters, 34-year-old Rocky Juarez (29-10-1, 21 KOs) has been exciting the fans for years and he's not about to stop now. A 2000 U.S. Olympic Silver medalist, Juarez has faced the best in the world including Marco Antonio Barrera, Juan Manuel Marquez and Chris John and after his stirring eighth-round technical knockout win over Antonio Escalante in his most recent bout, Juarez has momentum on his side heading into his bout with Alvarado.
A 2006 National Golden Gloves champion and Junior Olympics Bronze medalist, 24-year-oldKeAndre Gibson (9-0-1, 4 KOs) has put together an impressive series of wins since turning pro in 2010. Possessing the ability to box or slug it out on fight night, St. Louis' Gibson is coming off of a fourth-round stoppage over Antonio Wong on March 8 and he's hoping to add another knockout to his record at Fort Bliss.
One of Texas' top young boxers, Ryan "Cowboy" Karl won several championships during his amateur days, but now he's ready to test the professional waters. On May 26, the Houston native will make his debut in his home state in a four-round welterweight bout against Wilbert Mitchell(1-10) of Dallas, TX.
Alvarado vs. Juarez is a 12-round bout for Alvarado's WBC Silver Featherweight Title that is presented by Golden Boy Promotions and sponsored by Corona and O'Reilly Auto Parts. The FOX Sports 1 and FOX Deportes broadcast airs live at 8:00 p.m. ET/5:00 p.m. PT.
For more information, visit www.goldenboypromotions.com or www.FOXSports.com follow on Twitter at @GoldenBoyBoxing and follow the conversation using #GoldenBoyLive, become a fan on Facebook at Golden Boy Facebook Page and visit us on Instagram @GoldenBoyBoxing. For more information on FOX Sports 1 visit www.FOXSports.com/FOXSports1 and become a follower on Twitter at @FOXSports @FOXSports1 and @FOXSportsPR. 
About U.S. Army Installation Fort Bliss:
One of the U.S. Army Installation Management Command's (IMCOM) flag ship installations, Fort Bliss is comprised ofstate-of-the-art training areas, ranges, and facilities; led by adaptive,innovative, and warrior focused professionals concentrated on individual andunit readiness, leaders development, deployment, security, and thewell-being of Team Bliss. Team Bliss trains, sustains, mobilizes, and deploys members of the joint team to conduct global, full spectrumoperations in support of the national military strategy, while providing forthe well-being of the regional military community. T he Fort Bliss Family and MWR program is a values-based organization, which focuses on preparing for war while providing high quality service and programming to a growing and increasingly diverse population of Soldiers, families and civilians.
About 1st Armored Division:
The 1st Armored Division- nicknamed "Old Ironsides" -is the only standing armored division of the U.S. Army, with its base of operations in Fort Bliss, Texas. It was the first armored division of the U.S. Army to see battle in World War II. The Division again answered the Nation's call to duty March 4, 2003 when it received orders to deploy to the U.S. Central Command area of responsibility in support of the global war on terrorism. "Old Ironsides" began moving out April 15 in Support of Operation Iraqi Freedom. The division and task force marked some major "firsts"during the 15-month long mission. For Soldiers of the 1st Armored Division, this was longest deployment of any division in Iraq. Task Force 1st Armored Division was the largest division-based task force in U.S. Army history. The task force secured some of Baghdad's roughest neighborhoods and brought stability to the city and its surrounding countryside. The Task Force's accomplishments included planning and executing Operations Iron Hammer, Iron Justice, Iron Grip, Longstreet, Iron Bullet, Iron Promise and Iron Sabre.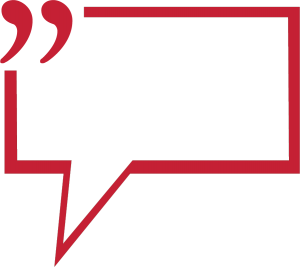 Click Here, If you wish to add a COMMENT to the above article or any of the Ringnews24 boxing articles.