Greg Pickin on his career, retirement and the temptation to comeback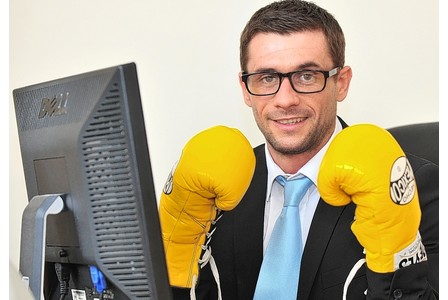 Greg Pickin was born and raised in Llansamlet, Swansea and works for a bank, is a DJ and until recently a professional boxer. His professional record is 5 Wins, 0 Loses with 2 KOs.
The 32 year-old former lightweight decided to retire earlier this year, I interviewed Greg on his career and the decision to call it a day and whether he was tempted to comeback.
How did you first get into the sport?
I originally started boxing for Pot Black ABC when I was ten. My Dad took me along, just because I was small for my age, to learn some self-defence. I won Welsh and British schoolboy titles.
I gave-up boxing when I was twenty, I had a good ten years in the sport – then ten years out and started again. Started focusing on music, I'm still a DJ, had a music label for awhile. Still kept quite active and then about 28/29 I thought, 'let's give it one last go' and then I can be at peace with boxing.
I'd been training with my coach Andy Matthews, who I trained with when I was nine, we were training in the local gym Funkypump fitness, in Swansea.
A gentleman called Ross McCord, who had boxed for a Welsh professional title and had about fifteen fights, he was there training and got me a meeting with promoter Paul Boyce and then I signed and the rest is history. I had my first two fights under Ross, and then Andy Matthews got his trainers licence. Andy has trained me full-time since.
How did you balance boxing, music and a full-time job?
I worked for one of the biggest banks, in the country, as a Premier manager. The music and boxing are my hobbies, I was just lucky enough to be paid for what I did.
It was hard! I've got two kids. I used to get up at 5.30am, do my run, then goto work. During lunch goto the local gym – half hour, 40 mins. Straight back to work, finish work pick Andy up and straight to the gym and I may get home at 8pm, if I'm lucky, just enough time to put the kids to bed. It was tough, but it was a short-term thing. Once my licence runs out, in October, I planned to be done with boxing and then focus on my career with the bank. Hopefully, by then I would've achieved what I had wanted to achieve.
Favourite parts of training?
When I was a kid, I didn't enjoy training but loved fighting. Now, I love training. The worst aspect is something called the 'Mexican Bulldog', which is basically a thirty metre shuttle-run, somebody at each end. You run up take ten body-shots and then run back and take another ten and do that about seven times.
I mainly sparred with Chris Jenkins, Tom Jones and Ricky Owen. It was a case of finding out who your opponent is and then adapting the sparring. It's nice to have a variation [of styles] in sparring"
How would you assess the fights you had, as a professional?
The good thing about the five that I had, is that they were five completely different fights, all at lightweight. With Dan Carr he was rough, and dirty, and I wasn't used to that as an amateur. I remember saying to Mr. Wynford Jones, 'Ref, ref he's head-butting me', he said 'this is the pro-game now, you gotta get used to it.'(laughs)
Second one was Ibrar Riyaz, that was more of a boxing match, working off the jab. Then Ben Zacharkiw, I knew nothing about him apart from that he had had about 75 amateur fights, it was his debut. At the weigh-in we saw he was tall and thin, so my coach Andy told me to use body-shots and that's what finished him [in the first round].
My last one against Kristian Laight, he was tall and rangy but as soon as you started getting any success he switches [stance] which is frustrating and is why he's had so many fights and survives.
My best performance was probably the Brandon Bean fight because of the way it ended. He kept throwing but I had the defence. Even though he kept-on me; he didn't really lay a glove on me. That's probably the best win that I've had. [Greg damaged his metacarpal when knocking out Bean with a right uppercut-left hook combo in the 2nd round]
I'm better on the back-foot but no ones seen that, the reason is because when you're fighting the more experienced fighters, you have to chase them down because they don't really want to engage.
You decided to hang-up the gloves, could you explain the reason behind your decision?
During my first year as a pro, as some know I work for a leading high street bank, so I put myself through the relevant qualifications to provide financial advice to our customers. Beginning of this year, an opportunity came up which I couldn't turn down. Unfortunately, that meant I had to give up the sparring and fighting side of boxing because the job involves face to face contact. It was a tough decision but a better life for the family wins every time
You retire undefeated what was the highlight of your career?
I can say hand on heart I loved it all! If I had to put a performance as a highlight, it would have to be the Brandon Bean fight for two reasons.
A) It was probably my toughest test, he came to win not survive which brought out a different side of style – which lots probably had not seen due to fighting more experienced boys.
B) My grampa who followed my whole boxing journey was there to see it. He is in a wheelchair, so was unable to make the Oceana bills; so it's nice to get a good win for him
Do you have any regrets about retiring?
No regrets. I achieved a lot, as an amateur, so it was nice to walk away unbeaten as a professional
Did you reach your full potential?
Nowhere near! And to be honest; I doubt I ever would. I was lucky enough to win the Welsh every year until I finished – if I carried on from that and turned-over; no doubt I would have won something as a pro. Lots of good boys I've shared the ring with as an amateur, went on to do great things as a pro, I feel I would've gone on to do the same. As I said though no regrets, you make choices and you have to stand by them.
You've sparred with a lot of fighters over the years. Who do you rate highly?
The two stand-outs for me are Chris Jenkins and Ricky Owen. Myself and Chris still train together a lot, and his boxing ability is only a glimpse of what you have seen in the ring. He is extremely talented, a real thinking fighter even though he doesn't come across that way out of the ring!(laughs)
Ricky Owen, has been on the cusp of a comeback, for a while, he just needs to take the plunge and commit to a date. By a country mile; the biggest pound for pound puncher I've been in with. He is so accurate, also, and in the pocket the best fighter in Britain! He just needs a date and get in there and showcase his talent. Both could easily clean up domestically and beyond.
People you'd like to thank?
Erm….. loads of people. My team, first of all my coach Andy Matthews, coached me since age nine and he has forgotten more than I will ever learn! Ross McCord who looked after me for my first two. As a former pro, he really opened my eyes to the training regime and little tweaks with my diet etc. I can't thank him enough.
My promoter/manager Paul Boyce who got me good fights at the right time. My sponsors Wales Tartan Centres and also Mark and Sports Scouting Network. 'Big' Dai, who brought the village, I live in, together and raised money which helped me no end with medicals and equipment.
My wife and family for putting up with me when cutting weight!! And finally for every person who spent their hard earned money to come and support me. Times are tough and money is tight for everyone at the minute but I've always shifted loads of tickets and they are a noisy bunch!
Special mention to the media in Wales, who do a great job covering Welsh boxing; yourself, Dewi Powell, Ciaran Gibbons, Jon Scriven and Bocsio Magazine for all your hard work. It's a thankless job, but boxers like myself wouldn't get any coverage without you guys.
Will you still follow the sport, now that you aren't a participant?
I will still follow all my former stable-mates. As I said earlier, myself and Chris still train together a lot, so I will follow him all around the country; Liverpool in July and hopefully the British in September/October
Now you've been retired a few months, is there anything that could bring you back?
Never say never but I'm 32. But, if something like a Prizefighter came up; I'd defiantly fancy that! I'd need notice, as I walk around 10'8-10'9ish but that format would suit me down to the ground. High work-rate and I can bang a bit also. I'd really fancy myself at something like that. Never say never, I'm always in the gym still training like a professional athlete, minus the dieting, so with notice I would be more than ready.
———————-
Crushing 2nd round stoppage of Brandon Bean, in Neath on 25th May, 2013.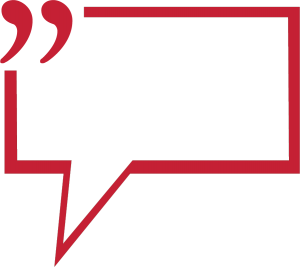 Click Here, If you wish to add a COMMENT to the above article or any of the Ringnews24 boxing articles.