Can Canelo Alvarez Resurrect Oscar and Golden Boy?
After beating "los burritos de perros" out of Alfredo Angulo and then turning Erislady Lara into the post fight presser joke, Canelo Alvarez must have liked the hearty responses to his fight performance and punchlines and now looks to add a few more combos on the Lara noggin come Saturday, July 12th at the MGM Grand in Las Vegas. This Canelo "event" will headline another modest  Showtime Pay Per View attempt as his Golden Boy combine moves to build him into boxing's replacement PPV cash cow after the recent Mayweather exit.
The 31 year old Lara is one of the dozens "may or may not be" Golden Boy fighters who are now advised, re: managed and promoted by boxing's stealthiest Wizard, the forever lurking behind the curtains in the dark shadows of the dimmest light, the daylight, nightlight, and always brightlight avoiding Al Haymon. The southpaw Cuban, 19-1-2, 12 KO, was a touted amateur star who managed to "defect" twice before he was able to make his pro career debut in Turkey and now has been "advised" into the interim WBA World light middleweight title whilst fighting out of the United States to the sparest  acclaim imaginable.
The big shakeup at Goldenboy Promotions when honcho Richard Schaefer resigned after a long time dispute with head honcho Oscar De La Hoya and Top Rank head honcho Bob Arum will have their impact on this fight. Schaefer is closely aligned with Al Haymon and was the front and center force in getting this fight signed and off to an early promotional start. What the full repercussions of this seismic promotional upheaval and the future Golden Boy/Haymon related fights may still be unknown, but they're out there waiting to pounce for better or worse when their time is ripe.
This will be waged as 12-round non-title bout at a "catchweight" between 153-155 pounds to give the ever growing Alvarez a chance to ease into the middleweight division as he did with his last fight against Afredo Angulo at 155 lbs. The soon to be 24 year old Alvarez eased into the junior middleweight division from the welter division in the same manner to great success, success that Lara has been desperate to trump via vehement twitter challenges that have finally brought him this fight, so what are his chances?
Truth be told, Lara's performance against top fighters has been lucky at best. His best showing was his last against former WBA champ Austin Trout who must be wondering where it all went wrong after back to back knockdown, decision losses to Alvarez and then Lara. Before that Lara looked not long for this world after Alfredo Angulo cracked open his eggshell chin and spaghettied his drumstick pins into chicken cassiatore before being suddenly being suddenly derailed by an alien soft tissue softball popping up over his eye. There was also Lara's weak spoiling efforts against Paul Williams where he showed he was a great fighter for 30 seconds of every round, giving away the other two and a half minutes with a gold medal worthy track meet performance that had me thinking he was in the wrong sport. Then hows about his droopingly dreary drawers…err…draws against contenders Vanes Martirosyan and Carlos Molina that put him in the same class as nobody special that fewer still even care to remember him by?
There are no big money fighters available now for Alvarez in the 154 division which is currently as weak as a litter of newborn kittens, so why they are handicapping his marketability by making this a PPV probably has it's roots in unreasonable promotional greed. The biggest Alvarez fights may be already mapped out against newly resurgent Miguel Cotto and Manny Pacquiao now that Golden Boy looks to be working with Top Rank. Those are huge PPV numbers and fights worthy enough to draw in the general public for a spectacle, so in the interim Golden Boy needs to keep his PPV bandwagaon on the move.
Lara has long fantasized about crashing their party for another chance to redeem his "American Dream" moniker, his biggest fight ever to prove he can do more than just pose as a touted Cuban amateur talent, but he has to improve substantially if he is ever to reach the potential that his few vehement fans insist on seeing in him. That's a big unknown to be going against a professional fighter who worked his way through the boxing ranks old school Mexican style before signing with Golden Boy as an 18 year old phenom, currently 43-1-1, 31 KO, more than double the career of Lara. Two more contrasting careers and personalities cannot be be found in boxing even if their boxing instincts almost guarantee a fairly dull bout of natural counterpunchers attempting to counter-counterpunch each other on top of Lara also being runner.
Scratch Alvarez hard enough though and his caged Mexican fighter instincts get unleashed, something the rather meek and mild Lara is not likely to arouse unless he unveils a more aggressive style that might make this PPV worthy. Given the recent failures of his fellow defector Cubanos Odlanier Solis and Yuri Gamboa, the pressure is building on Lara like never before, so how will he respond?
Another intriguing question: How many strings does Al Haymon have left to pull after the big shakeup at Golden Boy?
When Alvarez went against Mayweather, De La Hoya cracked under the heat and ducked out on his fighter to check into isolated drug rehab, thus leaving Canelo without protection from the officiating manipulations of the sharks who run boxing. While few are praying for Lara to be the new hope in boxing, this fight has decision stamped all over it and boxing has lost faith with the public over their Three Blind Mice white stick scoring system. We can only await awash in baited breath for their next preordained travesty.
The supporting undercard is also rather meek and mild with Juanma Lopez being the single unrepentant slugger of any note on the promotion. No spectacular Mexican holiday fireworks extravaganza this, so best be caught up on your sleep and modest in your weekend beverage intake to perhaps appreciate the finer technical maneuverings that might reveal themselves in the course of their deliberate dickerings over who shall be the finest boxer on the night…oh mirror, mirror in the ring, who's the prettiest in his bling?
Read more from Bobby here: Bobby Mac's Straight Shooter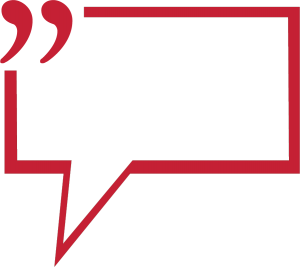 Click Here, If you wish to add a COMMENT to the above article or any of the Ringnews24 boxing articles.