Rabbiting in Vegas: Canelo defeats Lara
I'll give him a rematch when he learns how to fight.- Canelo
I'll fight anyone, whether they move or not, he was the one doing all the talking and in the end no one wants to go to his school"—Canelo
Lara is a fool for fighting that fight thinking he would take it on the cards. He clamed to be a master boxer, who craved stardom and that Canelo didn't belong, well prove it then?!… If you are going to fight a poster child of boxing, then make sure you leave no doubt at all.—BLH Poster named TommyDanger
"I felt I was totally in control. It didn't seem like he was doing anything. I know one thing, 100 percent I made him look bad in front of all of his people. Everyone knows I won the fight, no matter what they say."–Lara
Fox hunting is an activity involving the tracking, chase, and sometimes killing of a red fox  by trained foxhounds, and a group of "brave" and unarmed followers led by a master of foxhounds, who follow the hounds on foot or on horseback
Rabbiting (also known as rabbit hunting and cottontail hunting) is the far more pedestrian sport of hunting rabbits, often using ferrets or dogs to track the prey and various trapping and shooting methods to catch them More often than not, it boils down to scaring the animal out and shooting it on the run.]
There are many opponents who argue that it is cruel and unnecessary.  Proponents view it as an important part of rural culture, Controversial or otherwise, the "sport" appears to be a thriving activity in the United States, especially in the State of Nevada.
Canelo chases Lara
On the evening of July 13, 2014, Erislandy Lara played the role of rabbit much like Andre Dirrell did against Carl Froch in 2009 in Nottingham, UK. His opponent, Saul " Canelo" Alvarez was the hunter as the two battled for the Honor and the Glory in a light Middleweight tussle at the MGM Grand Garden Arena.
The hunter won by scores of 115-113 and 117-111, against 115-113 for Lara. I had it for Canelo 116-112. Apparently Lara has not learned that in the American professional ranks, fights are not won by imitating a rabbit, which he seemed content to be as he moved around the ring without engaging in any kind of risky fire fight. Indeed,  Lara  spent most of the fight flat-out running from Alvarez. He put his back against the ropes time and again and slid along them as Alvarez continued to stalk him round after round frequently landing booming body shots and being the clear aggressor,
Said Lara—perhaps unwisely– "I didn't respect him before the fight and that hasn't changed…I want a rematch." I wouldn't hold my collective breath if I were TEAM Lara; that's hardly what you say to a guy who has fought Austin Trout, Floyd Mayweather Jr, and Alfredo Angulo, and now Lara himself in his last 4 fights.  In addition to being rabbited, Lara seems badly in need of some solid Public Relations training. But more importantly, Lara may be too skilled (and boring) for his own good.
Said Alavrez: "I came to fight. I didn't come to run. If you wanted to run, then go and join a marathon."
The only thing the stalker didn't do last night was catch the rabbit, stun it, and then dispatch it. He was just too fast and did a great job of moving around the ring.
But you don't win fights (or fans) that way.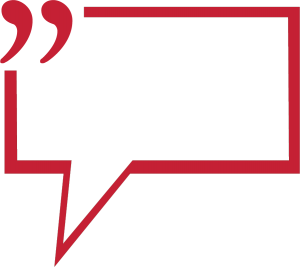 Click Here, If you wish to add a COMMENT to the above article or any of the Ringnews24 boxing articles.